One of the killers of a lone biker who was ambushed by members of a motorcycle gang after they spotted him riding on their patch wearing rival club colours has had his jail term increased.
David Crawford, 59, from Ivybridge, Devon, was hit from behind by a white van on the St Budeaux slip road in Plymouth, and dragged for almost one kilometre along the A38.
Van driver Benjamin Parry, 42, and Chad Brading, 36, both from Plymouth, and Thomas Pawley, 32, from Ivybridge, were convicted of manslaughter.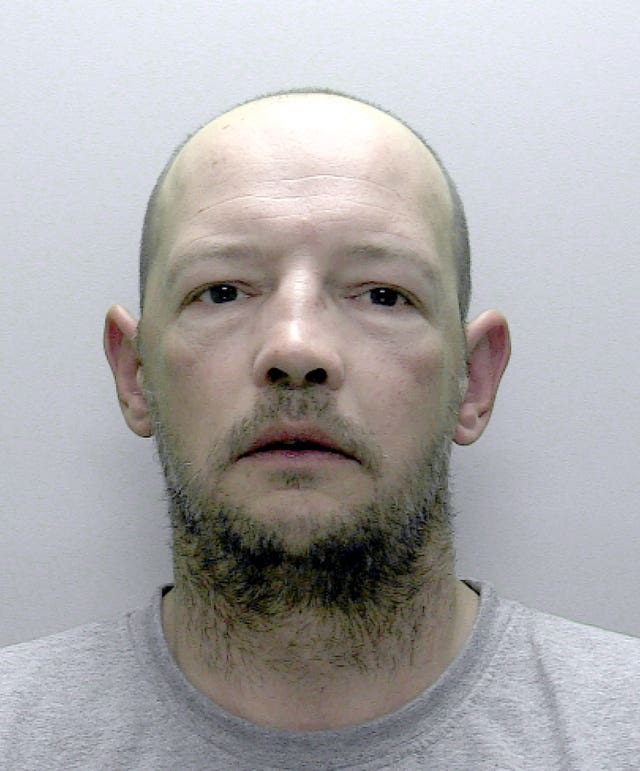 The Solicitor General referred their sentences to the Court of Appeal to be reviewed, arguing they were "unduly lenient".
In a ruling on Friday, senior judges increased Parry's jail term to 15 years, finding it was not long enough in light of the risk of serious harm or death to the victim by his actions.
His driving disqualification was also increased from 10 to 12 years, but the judges did not alter the sentences handed to Pawley and Brading.
During their trial at Plymouth Crown Court, jurors were shown footage of Mr Crawford riding his black Kawasaki before it was stopped by Pawley and Bradin, in a Mercedes car.
Parry, driving his work Ford Transit van, drove into the back of Mr Crawford's motorbike as it was being obstructed.
Grandfather Mr Crawford was pinned under the van and dragged underneath until Parry turned off at the next junction, almost one kilometre away.
The court heard that Parry, Pawley and Brading were members of the Devon-based Bandidos Motorcycle Club, while Mr Crawford was a member of a rival chapter – the Cornwall-based Red Chiefs Motorcycle Club.
He told the defendants at Exeter Crown Court: "The three of you were members of the Bandidos Motorcycle Club.
"You were alerted to the fact that members of two other motorcycle clubs, the Hells Angels and their supporters, the Red Chiefs, had congregated at a retail park in Plymouth and were 'flying their colours' – in other words wearing jackets or 'cuts' displaying the insignia of their clubs.
"In the infantile world of such motorcycle clubs, to ride a motorbike in a neighbouring county displaying your colours is, it seems, to cause great offence to the club that considers that county its home territory.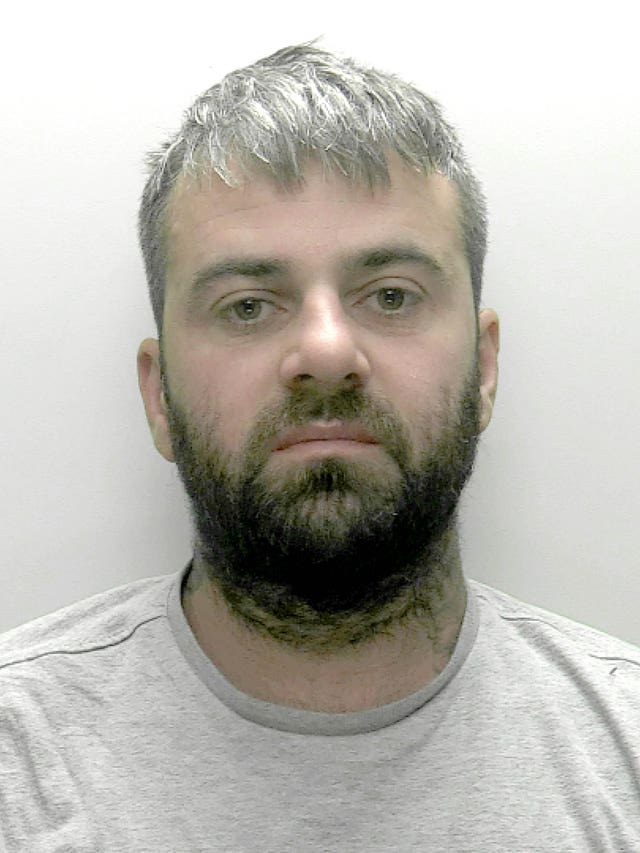 The court heard that all but one of the motorbikes from the clubs were seen crossing the border into Cornwall, with Mr Crawford heading back at toll booths back into Devon.
The judge continued: "You all agreed that the lone motorcyclist should be stopped, told it was not acceptable for him to ride in his Cornish Red Chief colours in Devon and given what is colloquially called as a 'slap' to underline the point.
"By a 'slap' I mean a punch or the like, an assault that would cause him some relatively minor injury or pain."
However, footage described as "sickening" by the judge captured the moment Parry – driving between 10mph and 27mph – drove into the back of Mr Crawford's motorbike, throwing him into the air.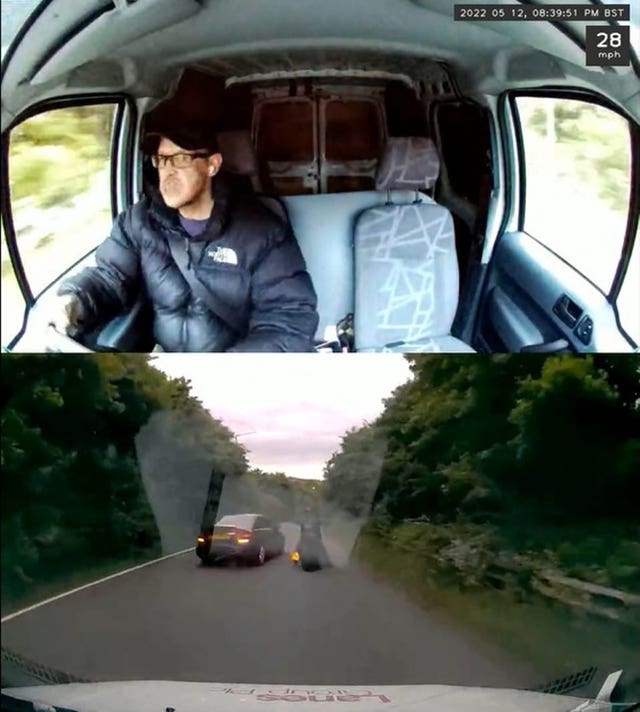 Mr Crawford was then "propelled" from under the van as Parry turned off the dual carriageway but the defendants continued to drive home, Parry in the van and Pawley and Brading in the car.
The judge said: "Mr Crawford was utterly innocent in all this. He had just been out for a ride on his bike with friends in the motorbike clubs.
"Neither he nor his fellow bikers had done anything wrong that evening. You three had absolutely no business trying to dictate who rode their bikes in Devon or what they wore when doing so."
He said Mr Crawford's family, including his wife, daughters and granddaughter, had been "devastated by his senseless killing".