A union has warned production on dozens of oil and gas platforms could be brought to a halt as offshore workers walk out in a pay dispute.
Unite said that on Monday, 1,300 of its members who work in the North Sea will strike for two days, a stoppage which will hit energy firms including BP, Shell and Total.
Sharon Graham, the union's general secretary, said: "The 48-hour strike action will only be the start of the tsunami of industrial unrest if contractors and operators refuse to give our offshore members the better jobs, pay and conditions they deserve."
John Boland, an industrial officer at Unite, said it will be the "biggest offshore stoppage in a generation" and it will "cause severe problems for contractors and operators".
The union said the action includes electrical, production and mechanical technicians in addition to deck crew, scaffolders, crane operators, pipefitters, platers, and riggers working for Bilfinger UK, Petrofac Facilities Management, Stork Technical Services, and Sparrows Offshore Services.
Mr Boland said: "We believe that due to the specialised nature of work our members undertake, offshore platforms will not be able to operate safely and efficiently without them.
"The strike action could halt production on dozens of platforms and bring them to a standstill."
Unite will be hold a rally outside its Aberdeen office to coincide with the action on Monday.
Irene Bruce, energy services agreement manager at Offshore Energies UK, said the trade body is aware of the upcoming industrial action and "encourages all parties to work together to find constructive ways to address workforce concerns".
She added: "Workers in all sectors across the UK are feeling the impact of the cost-of-living crisis, however industrial action does not offer a solution, nor is it helpful for our sector, which is doing all it can to attract the investment essential to protect jobs and meet the UK's energy needs.
"While some offshore staffing levels will be reduced, companies are focused on maintaining safe operations for our people and on ensuring continuity of production to maintain energy security for the UK."
A Bilfinger UK spokesman said: "Operational safety remains our top priority and we have procedures in place to minimise any potential disruption."
The other companies affected have been approached for comment.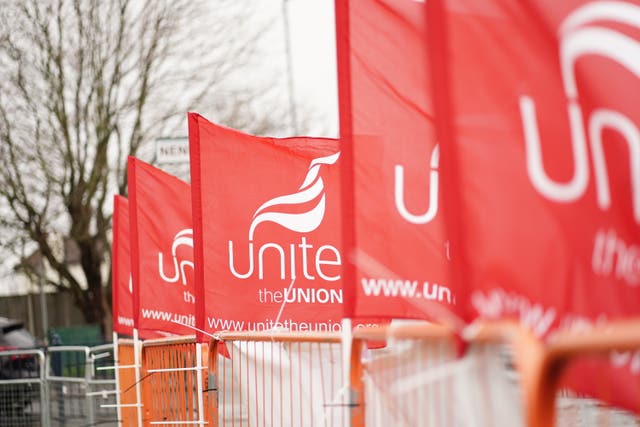 Around 70 employees of TotalEnergies working on the Elgin Franklin and North Alwyn platforms along with the Shetland Gas Plant are being balloted on strike action. The votes will close on May 5.
The union has also won strike mandates at Petrofac BP covering around 100 members, and more than 80 members employed by the Wood Group on Taqa assets.
No strike dates have been announced in relation to these disputes.
Unite also has a further strike mandate at Worley Services UK involving 50 members, but action has been suspended while talks continue with the company.