Thousands of worshippers marked the start of Eid al-Fitr at Birmingham's Green Lane mosque after the city's largest outdoor prayer service was cancelled due to waterlogged ground at a nearby park.
The mosque in Small Heath added an extra prayer session after using social media channels to warn people planning to travel to the city that the outdoor event would not be able to go ahead.
Around 40,000 were expected to attend the park this year, while several hundred more were set to gather at Edgbaston's Colts cricket ground.
A spokesman for Green Lane Masjid said: "Because of the weather the ground was waterlogged so we weren't able to pray at Small Heath Park and Edgbaston Cricket Ground.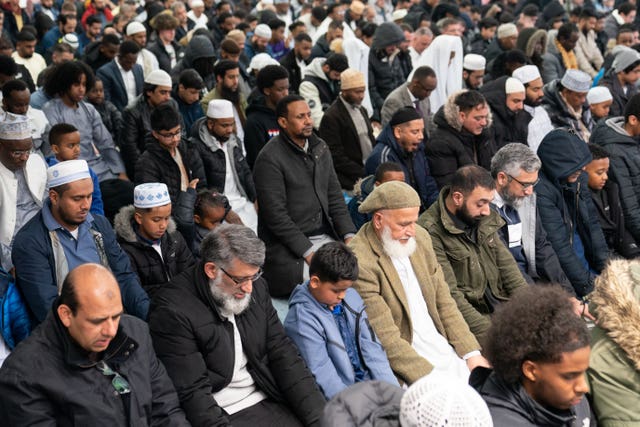 A fifth was later added to cater for demand, the spokesman added.