Security firm bosses bribed a corrupt Metropolitan Police officer with a party at pop star Elton John's home to help win a contract at a luxury Mayfair restaurant, a court has heard.
Then-Sergeant Frank Partridge, 49, allegedly accepted gifts including a £7,000 family holiday to Morocco, a Manchester United shirt signed by Wayne Rooney and even the services of a professional escort between 2013 and 2015.
Partridge, who was tasked with policing London's West End nightlife, is on trial at Southwark Crown Court accused of accepting bribes from club owners and security firm bosses who wanted him "in their pocket".
A jury was told on Friday that he attended a £3,000-a-ticket end of summer party held by Elton John at the Tiny Dancer singer's Berkshire home in September 2014 to raise money for his Aids Foundation charity.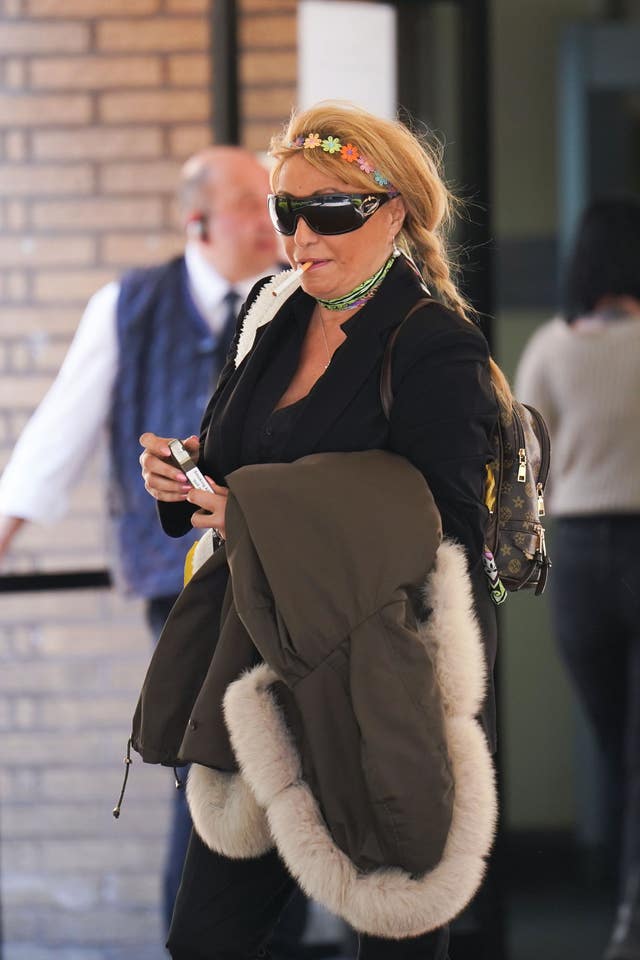 "Photographs seized by officers taken at the event show Frank Partridge and Soraya Henderson in attendance," he said.
Mr Evans told the jury that while on duty on October 7, 2014, Partridge spent an hour being fitted for a suit and shirts at a tailors in Clerkenwell, north London, before drinking with Neil in the nearby Griffin strip bar.
"That afternoon is just one example of the way this policeman spent time with Neil and others that he was charged with policing," he said.
The court heard Partridge was also treated to meals at high-end restaurants including Nobu, and cocktails at Archers Bar by TSS bosses who wanted to keep him "sweet".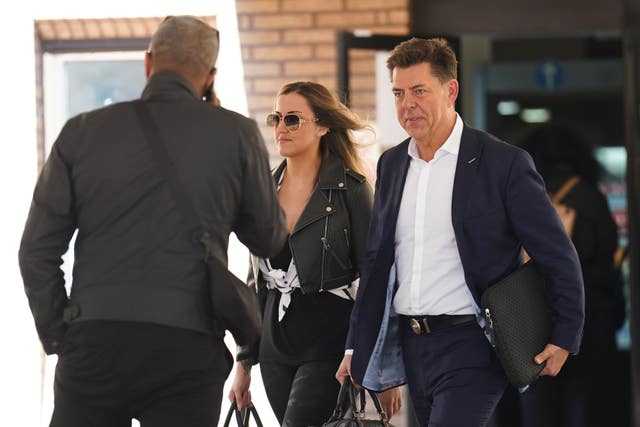 The jury also heard how 43-year-old Cirque le Soir owner Ryan Bishti, 43, laid on hospitality for Partridge at the nightclub, paid for a hotel stay and even arranged tickets to watch heavy metal band Metallica in Milan for his mother-in-law's 60th birthday.
Bishti allegedly gave Partridge £200 Wireless Festival tickets and arranged a "special birthday party" for his son, including a magician.
The prosecutor said that following a night out at wine bars and a casino, Bishti was captured "in his shorts, vest and socks" in CCTV footage at his home in Battersea, south-west London, where Partridge was staying.
"Thirty seconds later two females, inferred to be professional escorts, appear at the door and were let into the building by Ryan Bishti," he said.
Bishti's mother Pamela Bishti, 67, an interior designer is alleged to have worked on renovations to Partridge's family home in Leighton Buzzard.
Partridge, who left the Met in 2016, has admitted three charges of bribery, which include a £7,000 family holiday to Morocco.
He denies accepting the services of a professional escort, as well as a further eight counts of conspiracy to commit bribery and five counts of bribery.
Beat nightclub boss Eamonn Mulholland, 55, is alleged to have bribed him with a trip to watch Manchester United and arranged for a shirt to be signed by then-player Wayne Rooney.
Bishti, of Exhibition Road, South Kensington, west London; his mother of Outram Road, Croydon, south London; Anna Ginandes, 45, of Fellows Road, Camden: Neil, of Kimbers Drive, Slough, Berkshire; Henderson, of Glenmore Close, Flackwell Heath, High Wycombe, Buckinghamshire; Mulholland, of Florence Street, Islington, north London; and an eighth defendant, who cannot be named for legal reasons, each deny two counts of conspiracy to commit bribery and two counts of bribery.
The trial continues.