The next justice secretary faces a myriad of challenges as soon as they take office.
One of the priorities for the new boss of the Ministry of Justice (MoJ) will undoubtedly be boosting morale among officials in the wake of Dominic Raab's resignation, as well seeing through the proposed overhaul of the parole system and cutting the backlog of cases waiting to be dealt with by courts.
Below are some of the most pressing items on the next justice secretary's to-do list.
– Tackling the courts backlog
The next justice secretary will be under pressure to get a grip on the courts backlog and build public confidence in the wake of low charge rates after Mr Raab faced calls from Labour to apologise to rape victims being "denied justice" because of his "failures".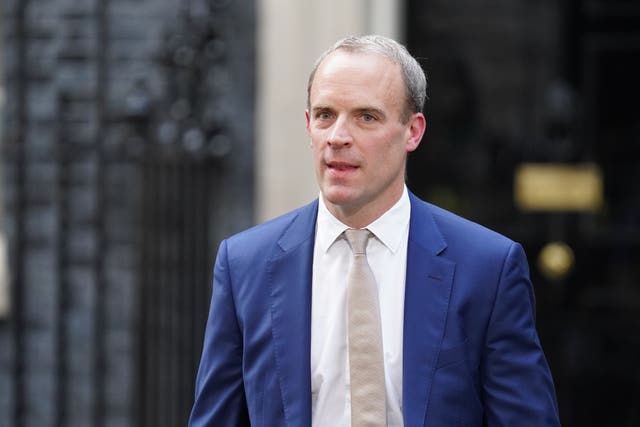 Sir Bob Neill, Conservative chairman of the Commons Justice Committee, has described the backlogs as rising to "crisis proportions" and called for more funding for prosecution fees.
The MoJ insists it is working hard to tackle the backlog and measures put in place are having an effect. Although some initiatives – such as doubling sentencing powers for magistrates – were scaled back less than a year after being introduced.
Campaigners have warned that progress is slow and targets to bring the number of outstanding cases back under control are taking too long to be met.
– Bringing parole reforms into force  
Mr Raab leaves behind his hopes of presiding over sweeping reforms of the parole system which, if brought into force, would give ministers the power to block the release of dangerous prisoners and ban criminals serving whole-life orders from marrying behind bars.
The proposed changes are in a bid to make public protection the "exclusive focus" of the Parole Board decision-making process, Mr Raab told MPs shortly before the Victims and Prisoners Bill was introduced.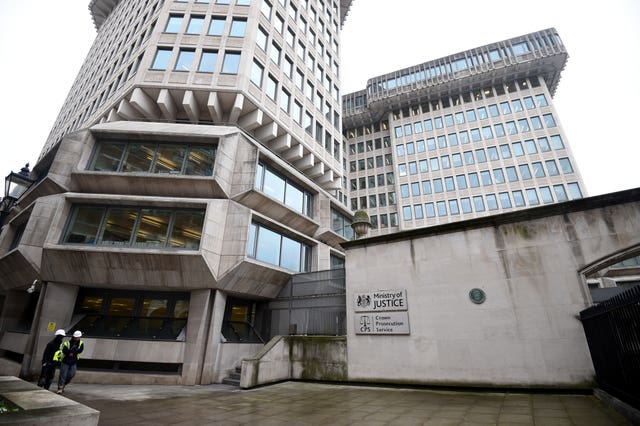 There has also been anger over attempts by Levi Bellfield – who is serving two whole-life orders for killing 13-year-old Milly Dowler, Marsha McDonnell and Amelie Delagrange, as well as the attempted murder of Kate Sheedy – to marry behind bars.
The next justice secretary also faces the challenge of boosting victims' rights and improving their experience of dealing with the criminal justice system.
The Bill puts forward such long-awaited proposals but campaigners and critics have raised concerns that efforts to improve the experience for victims will be "lost" in legislation now combining parole reform.
– Stemming the brewing discontent among solicitors
Solicitors are preparing to take the Government to court in a row over criminal legal aid fees – which pays for representation during police investigations and in court for suspects who cannot afford their own.
Earlier this year, the Law Society of England and Wales threatened legal action as it called on Mr Raab to rethink the rates criminal defence solicitors received for legal aid work, or face a judicial review.
In March, the society announced it had applied to the High Court for permission to challenge the decision – which it branded "unlawful and irrational" – after claiming the Government had "rejected" its offer of mediation to resolve the issue.
– Easing pressure on overcrowded prisons
The incoming head of department will also face pressure to tackle the "acute and sudden" overcrowding in jails.
Some prisoners are being held in police cells under Government plans to stem the growing numbers of people in jails.
Senior judges reportedly ruled courts should take into account overcrowding in prisons when deciding whether to jail criminals as a result of the situation.
– Boosting morale among MoJ officials  
Arriving in their new department, the Cabinet minister is likely to face the task of rebuilding confidence and working relationships between ministers and civil servants.
Mr Raab insisted the "overwhelming majority" of his staff "relish" working on his "very ambitious agenda" despite reports of low morale among officials amid the official inquiry into his behaviour.
Facing questions last month from the Lords Home Affairs and Justice Committee, he was asked if anything was being done to improve staff morale and change culture in his department.
But Mr Raab said the relationship between civil servants and ministers was "very effective".