Frederik, Crown Prince of Denmark has presented the first set of Colours to 4th Battalion The Princess of Wales's Royal Regiment at a ceremony in London.
Around 100 British soldiers received their ceremonial regimental flags at the Royal Artillery Barracks in Woolwich on Saturday.
The prince presented the silk Colours on behalf of his mother Queen Margrethe II of Denmark, who is the Colonel-in-Chief of the regiment.
Infantry units each have two Colours: the King's Colour, which is a Union flag, symbolising the regiment's loyalty to the crown; and a regimental Colour, which is yellow.
After the Colours were declared sacred, the prince produced them to the soldiers.
The Regiment's 1st, 2nd and 3rd Battalions received their new Colours in 2017, but the 4th Battalion had to wait due to the coronavirus pandemic.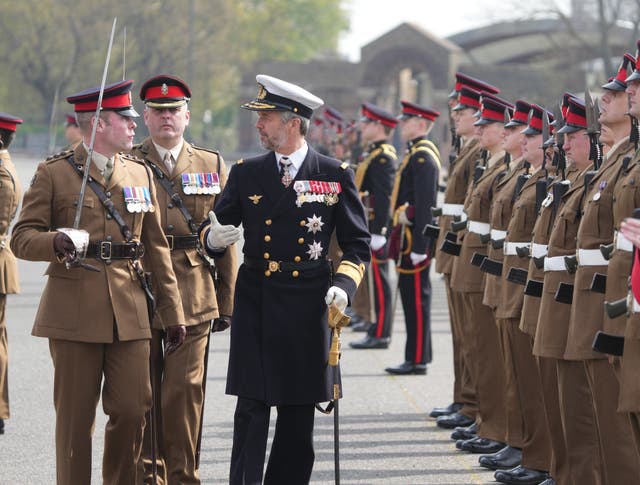 The 4th Battalion of The Princess of Wales's Royal Regiment is a reserve infantry unit which was formed in September 2017.