Dominic Raab's successor has suggested that the system for dealing with bullying complaints against ministers needs to be made "fairer" following the former deputy prime minister's exit.
Mr Raab quit the Cabinet on Friday after an investigation by Adam Tolley KC found he acted in an intimidating and aggressive way with officials in behaviour that could have amounted to bullying.
The former justice secretary has since hit out at "activist" civil servants who he claimed had tried to block changes he was pushing forward while in office.
He used an interview with The Sun On Sunday to claim he was the victim of a "co-ordinated" and "politicised attack", with civil servants allegedly "storing up" complaints over almost five years before submitting them.
Downing Street has already pledged to learn the lessons from the way bullying claims are handled in government.
Mr Dowden told the BBC's Sunday With Laura Kuenssberg programme: "In the end, senior civil servants and senior ministers are united in the goal of serving the British people.
"I do think that out of the report there is a need to look at our processes around that.
"That is why we will be looking at it to see whether we can make it simpler, fairer and less complex."
Mr Dowden said he had experienced "frustrations" when dealing with the Civil Service in the past but put that down to both sides wanting to secure the best results for the country.
He said the overall impact of the Tolley report must not be that standards slip over fears that ministers will be accused of bullying.
But his successor said he is not concerned that those who have worked with him would think of him as a bully.
Describing the need to work "constructively" with officials, Mr Dowden said: "Civil servants can deliver but I do not want to see any diminution in the ability of ministers to expect high standards of their officials because, in the end, we are serving the British people and we must continue to do that."
It comes after a Tory peer who is leading a Government review into how the Civil Service operates called for a more "robust culture" in Whitehall.
Writing in The Observer, Lord Maude said that, without adjustments, there will be more cases like Mr Raab's in which "frustrations boil over".
He suggested ministers could be given more say in the appointments of civil servants.
"We need a much more robust culture, with less groupthink, more rugged disagreement, and the confidence to both offer challenge and to accept it," the former Cabinet Office minister said.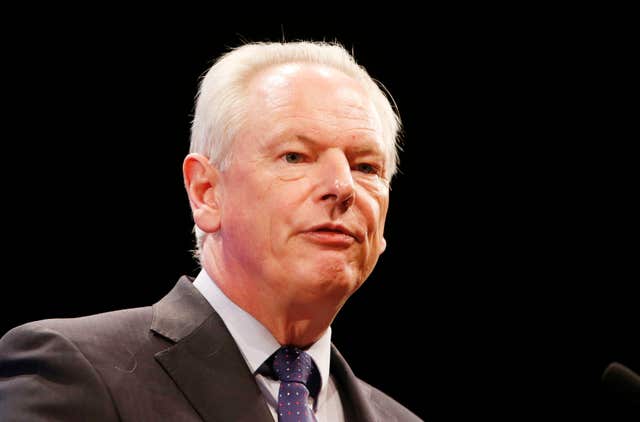 "There could be value in regular external audits by qualified outsiders, with published results."
Mr Raab's vow to step down if bullying accusations were upheld meant it was correct that he went, according to Mr Dowden.
"I know Dom is a man of his word and he resigned, and, as the Prime Minister said, I think that was the right thing to have done," he told Sky News' Sophy Ridge On Sunday programme.
He said it was a "hypothetical" question to ask whether Mr Raab would still be in post if he had not made the pledge.
According to a report in The Sunday Times, Rishi Sunak had been inquiring about how he might be able to allow Mr Raab to keep his position.
But his commitment to resigning if bullying accusations were upheld was seen as too great a hurdle.
Before then, the Esher and Walton MP faces a fight for his future with his majority of less than 3,000 votes being targeted by the Liberal Democrats.
Lib Dem leader Sir Ed Davey predicted his candidate will "defeat" Mr Raab at the next election.
He is calling for Mr Raab to resign in the wake of his exit from the front bench in order to contest a by-election.
"If he's not prepared to do that to enable his constituents in Esher and Walton to have the MP they deserve, I think the Government should withdraw the whip from him, otherwise they're sending a message that bullying is somehow OK in the Conservative Party," he told Sky News.