The Irish government has confirmed it is sending a team to evacuate its citizens from Sudan.
It comes as hundreds of people have died in a conflict between the Sudanese army and paramilitary group known as the Rapid Support Forces.
Following a cabinet meeting on Sunday, the government approved the deployment of an Emergency Civil Assistance Team (ECAT) mission to assist with the process of evacuating Irish citizens and their dependents from the crisis.
Up to 12 defence forces personnel would be deployed initially to Djibouti as part of the ECAT mission.
They were due to arrive in Djibouti on Sunday.
The Irish government indicated that the duration of the mission would be dependent on the progress that could be made, the security situation on the ground and decisions on extraction by partners.
They said they were in contact with Irish citizens who had registered with the embassy and every effort was being made to assist them.
"The situation in the Sudanese capital Khartoum has got worse in the last few days, and violence is being reported across the city," he said.
"The Irish defence forces personnel and department of foreign affairs officers being deployed will make every effort to provide advice and assistance to the 150 or so Irish nationals in Sudan.
"The situation on the ground in Sudan remains extremely volatile and I wish the ECAT and defence forces team every success in this mission."
"Above all, our primary aim is to offer our citizens every assistance through what has been an extremely difficult and challenging time," he said.
Earlier, Irish national Cathy McLoughlin, who is in Khartoum with her family, said they had had a "terrible few days" since last Saturday when fighting broke out.
"We were actually downtown near the presidential palace and we lay on the floor for five days and five nights and we did not know if we could come out of it," she told public broadcaster RTE.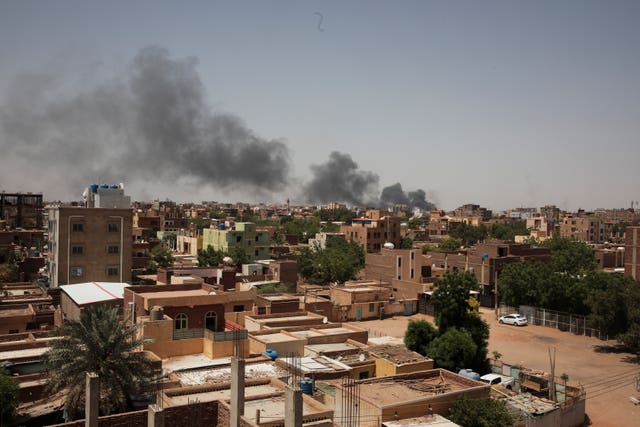 A spokesperson for the department of foreign affairs said citizens should follow the Embassy of Ireland in Kenya on Twitter (@IrlEmbKenya) for updated advice.
"If urgent, the embassy's out-of-hours consular assistance phone line can be contacted at +254 716 353 999, and the department of foreign affairs can be contacted at +353 1 408 2000," they added.