Just Stop Oil protesters caused gridlock in central London by blocking roads for more than three hours.
Activists wore orange high-vis jackets and carried banners as they marched in front of traffic, holding up cars, vans and buses in the Haymarket area on Monday morning.
The protesters carried megaphones and chanted "no new oil, no new gas" as they demanded the Government stop all new fossil licences – and as drivers beeped their horns, swore at them and shouted at them to get off the road.
Members of the group, which said around 160 people took part in the demonstration, held signs labelled "solidarity with political prisoners" and "pick a side".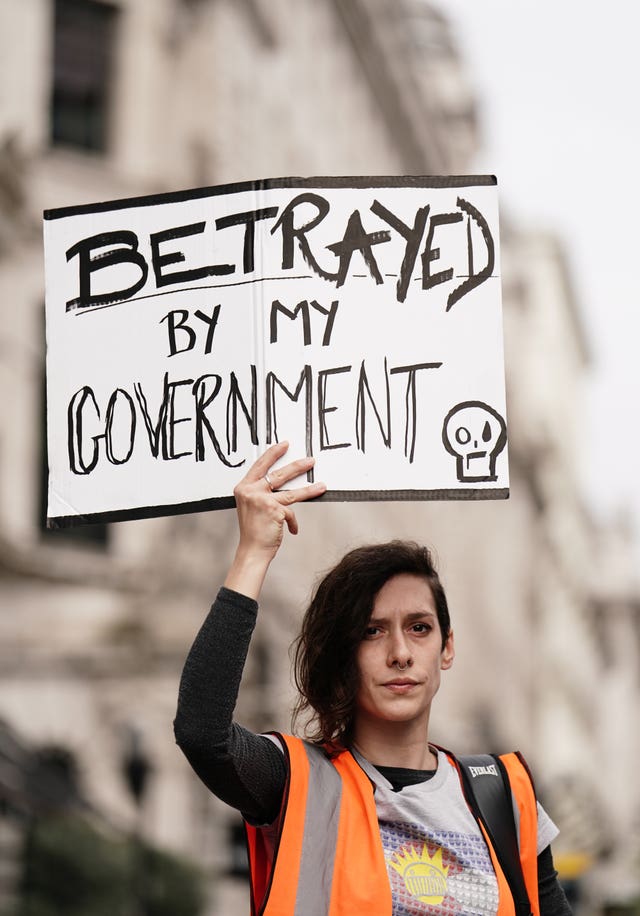 "The media don't want to report on the climate crisis unless we cause public disruption, so this is the way to sound the alarm about the emergency and put pressure on our Government to end all new oil and gas licences.
"It's a simple, no-brainer demand."
The group was followed by a small number of police liaison officers who spoke to frustrated commuters in their cars as roads were held up.
"They should go to prison for two or three hours," one driver said.
The march ended near Trafalgar Square, with one supporter thanking a police liaison officer for making the protesters "feel so safe".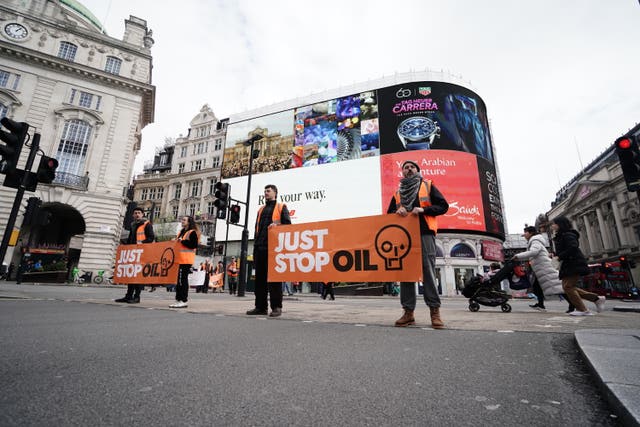 XR, whose members have previously blocked roads and glued themselves to objects to prevent police moving them on, said it will now "prioritise attendance over arrest and relationships over roadblocks".
One Just Stop Oil protester, who only gave his name as Mark, said he "totally understands" people are angry about the disruption the group has caused.
He added: "I would feel really annoyed if I was stuck in a car right now. But the truth is we have so little time to make the changes we need.
"We have known about this for 30 years. Signing petitions and writing to MPs just doesn't work.
"If the Government did the right thing then Just Stop Oil would pack up and go away.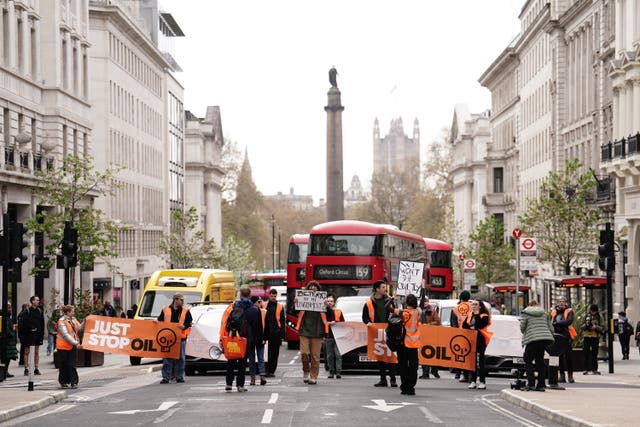 "We have a long history of people standing up for what's right in this country and I don't want that to change."