The Princess of Wales has helped sort newborn baby clothes as she visited The Baby Bank charity.
Kate, who son Prince Louis celebrated his birthday on Sunday, told staff at the donations centre that she could not believe her youngest son had already turned five.
The princess, dressed in a cream blazer over a white top, was shown the piles of bags and boxes of clothes, toys and equipment received at The Baby Bank in Maidenhead.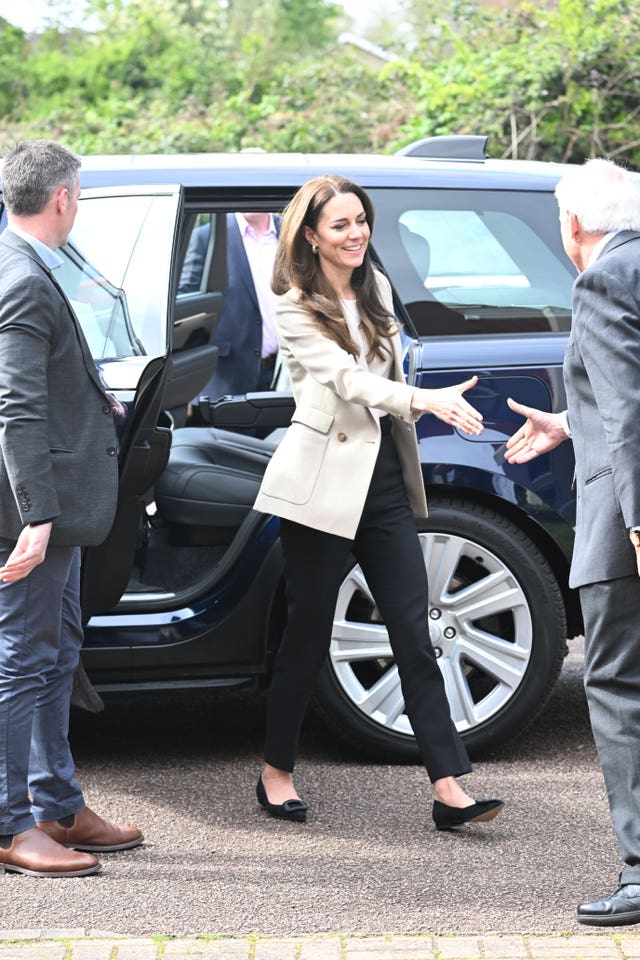 It provides a range of objects to parents including newborn starter kits, school uniforms, nappies, buggies and beds.
Donations are provided by the general public, retailers and local suppliers.