Labour leader Sir Keir Starmer has condemned Diane Abbott's comments about racism as "antisemitic" and said they will never be accepted in the party.
Ms Abbott had the Labour whip suspended after comments suggesting Jewish, Irish and Traveller people are not subject to racism "all their lives".
Sir Keir would not say if Ms Abbott should not stand again for her London constituency of Hackney North and Stoke Newington at the next general election, stating: "There's an investigation in place, I've got to let that investigation be completed."
Sir Keir, speaking to reporters after a round-table event in south-east London about violence against women and girls, said: "In my view what she said was to be condemned, it was antisemitic."
Ms Abbott has been an MP since 1987, was the first black woman elected to Parliament, and served as former Labour leader Jeremy Corbyn's shadow home secretary.
Sir Keir said: "Diane Abbott has suffered a lot of racial abuse over many, many years – that doesn't take away from the fact that I condemn the words she used and we must never accept the argument that there's some sort of hierarchy of racism.
"I will never accept that, the Labour Party will never accept that, and that's why we acted as swiftly as we did yesterday."
Earlier, Pat McFadden, shadow chief secretary to the Treasury, said disciplinary matters "will be a matter for the chief whip and the leader" and the party had "no choice" but to take action against Ms Abbott.
He told BBC Breakfast her comments "were completely wrong".
He said: "They were offensive to people and based on a very wrong idea that there can be some sort of hierarchy when it comes to victims of racism.
"Anyone who has looked at the history will know that Jewish people have suffered the most terrible racism. The history of the 20th century is very obvious.
"Even recently, antisemitism is still a problem in our society. I think what she said was wrong in its own terms and the chief whip and the leader had no choice but to take the action they took (on Sunday)."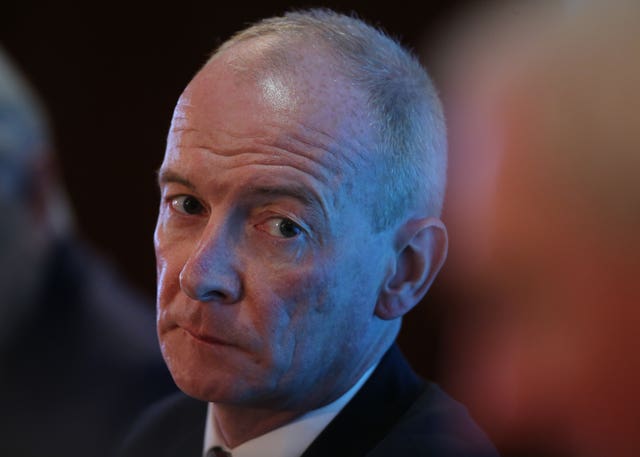 Former shadow chancellor John McDonnell told LBC's Tonight with Andrew Marr that Ms Abbott made a "terrible, terrible mistake".
The Labour left-winger said: "I believe that this was a terrible, terrible mistake by Diane, and she knows it.
"That's why she immediately did the right thing and put out rapidly a profuse apology."
He added: "I hope all those now sitting in judgment of her have the generosity of spirit to acknowledge that for decades she has been at the forefront of campaigning against racism and has endured so much herself. Hopefully we can all learn from this."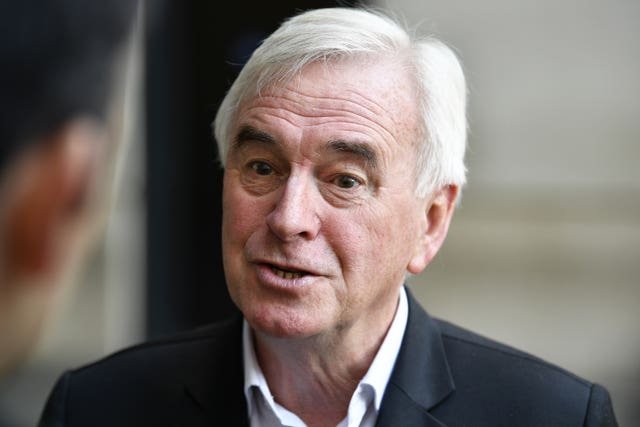 The shadow foreign secretary told BBC Radio 4's PM: "I think it was antisemitic because what it amounted to was a hierarchy of racism.
"It wasn't just about the Jewish community of course, it was also sort of minimising the experience of the Gypsy, Roma and Traveller, a very small minority group that does experience extreme racism."
He did not give a categorical answer when asked if she should be allowed to stand at the next general election, but did stress she has apologised.
"It's for others to determine the degree of that unacceptability but I would say that Diane Abbott has acted to apologise very swiftly," he said.
After prompting widespread criticism for her comments, Ms Abbott apologised for any "anguish" caused, suggesting "errors arose" in her initial draft letter to the newspaper.
In her apology, she said: "The errors arose in an initial draft being sent. But there is no excuse and I wish to apologise for any anguish caused.
"Racism takes many forms, and it is completely undeniable that Jewish people have suffered its monstrous effects, as have Irish people, Travellers and many others."
Labour said: "The Labour Party completely condemns these comments, which are deeply offensive and wrong.
"The chief whip has suspended the Labour whip from Diane Abbott pending an investigation."
Earlier this year, Sir Keir ruled out any possibility of Mr Corbyn standing again for Labour.
It came as the Labour leader welcomed the Equality and Human Rights Commission's (EHRC) decision to lift the party out of two years of special measures over its failings on antisemitism under his predecessor.