A professional sculptor has paid tribute to the Prince's Trust for kickstarting her career with loans and support, including a "lovely chat" with the King, ahead of the Coronation.
The Prince's Trust – which was set up by Charles in 1976 – has supported thousands of people between the ages of 11 and 30 with their education, training courses or with their careers, including sculptor Sally Dunham.
After completing her university degree in 3D design, with a specialism in ceramics at the University of Wolverhampton, the then 21-year-old Ms Dunham received a loan of about £3,500 from The Prince's Trust, which she used to purchase a kiln which she still uses and played a "huge" role in enabling her to start her own business.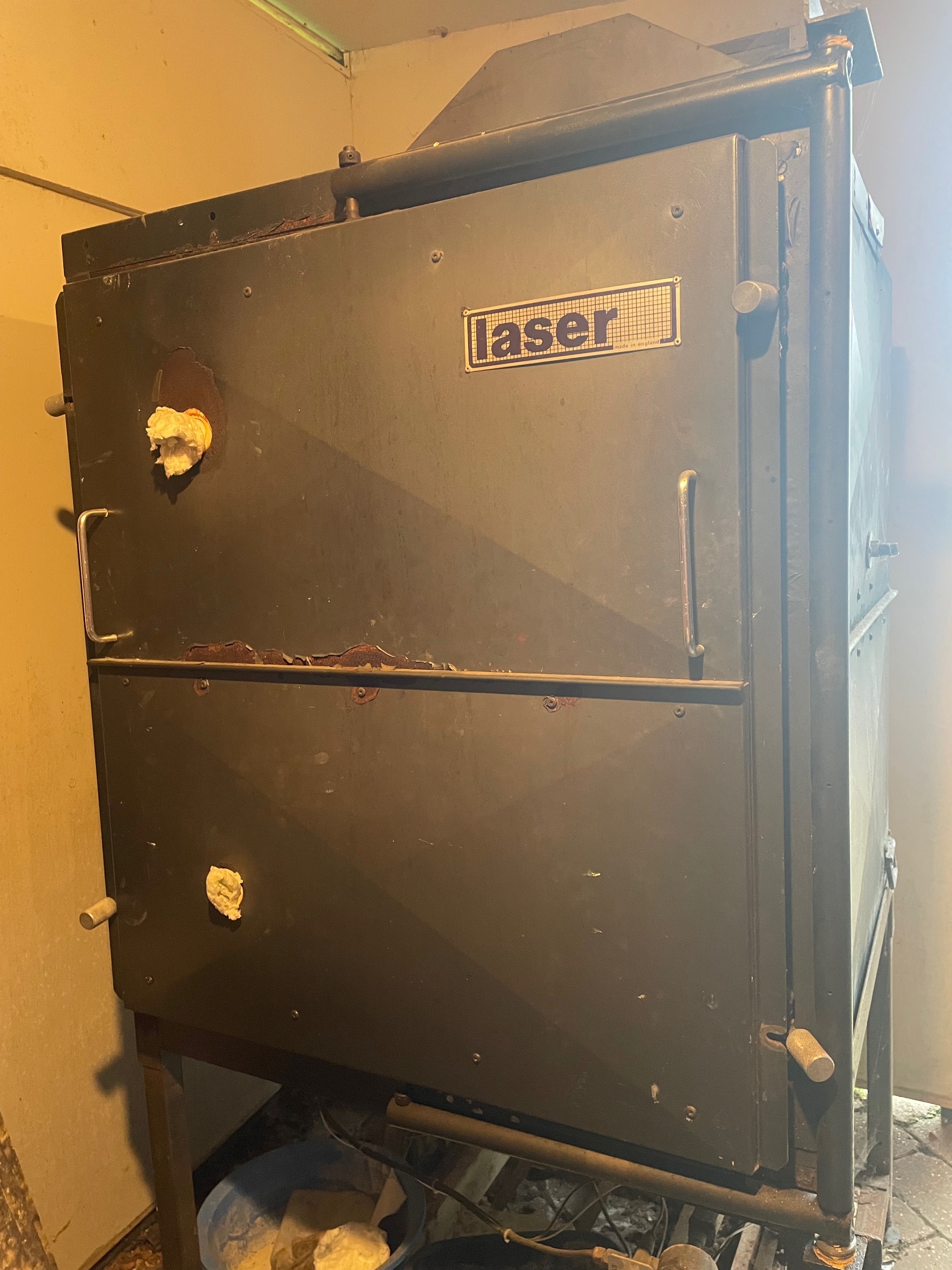 "I remember writing out my business plan and then I received a loan which allowed me to purchase a kiln.
"Without a doubt, the purchase of the kiln enabled me to pursue my ambition of being a professional sculptor.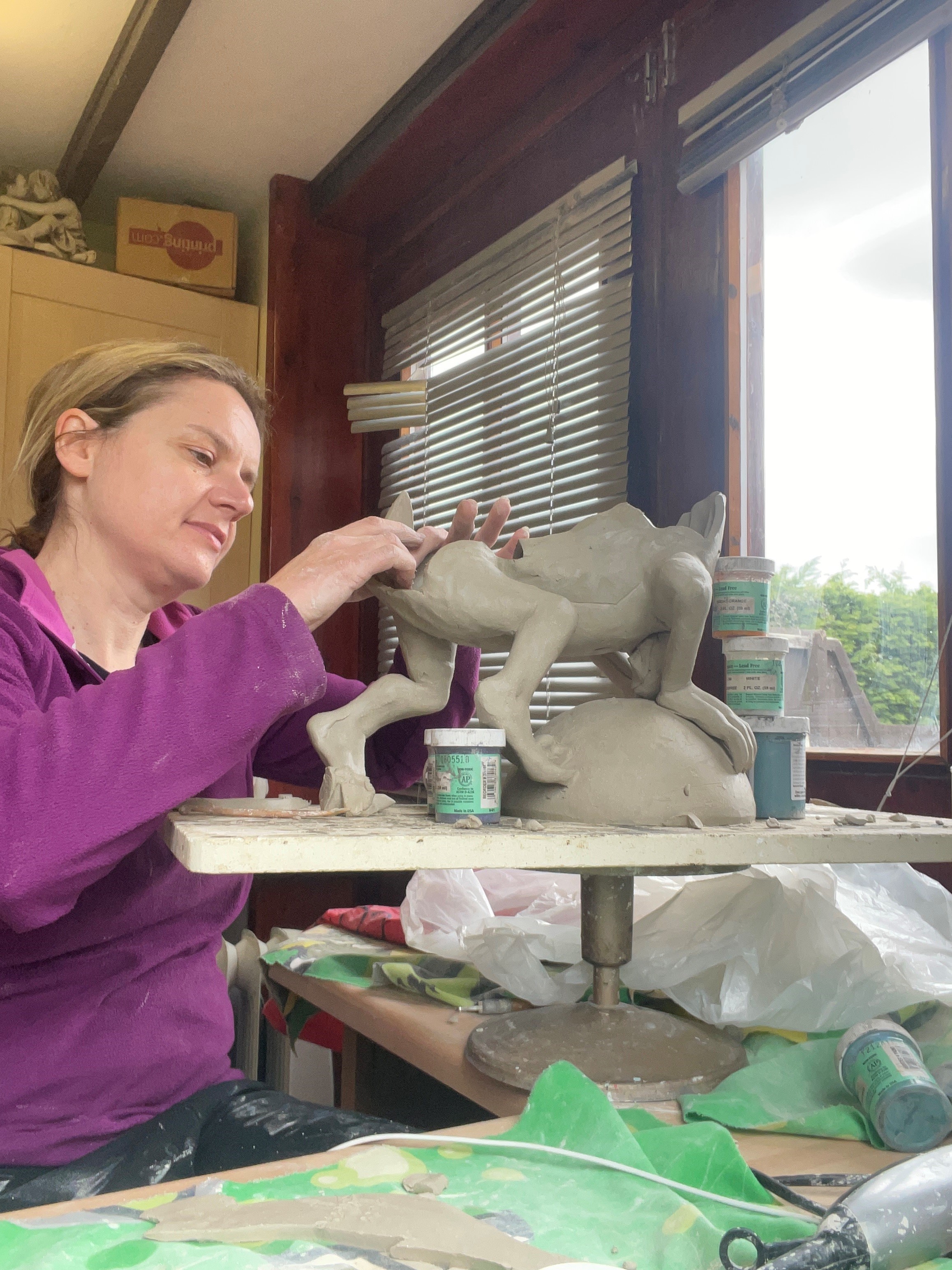 "I still use that kiln now, a good 24 years on, and it is still serving me well."
Ms Dunham – who has been a professional sculptor for 24 years, full time for the last nine years – also opened her own gallery, Metamorphosis The Gallery, in Wells-next-the-Sea, on August 18 2022.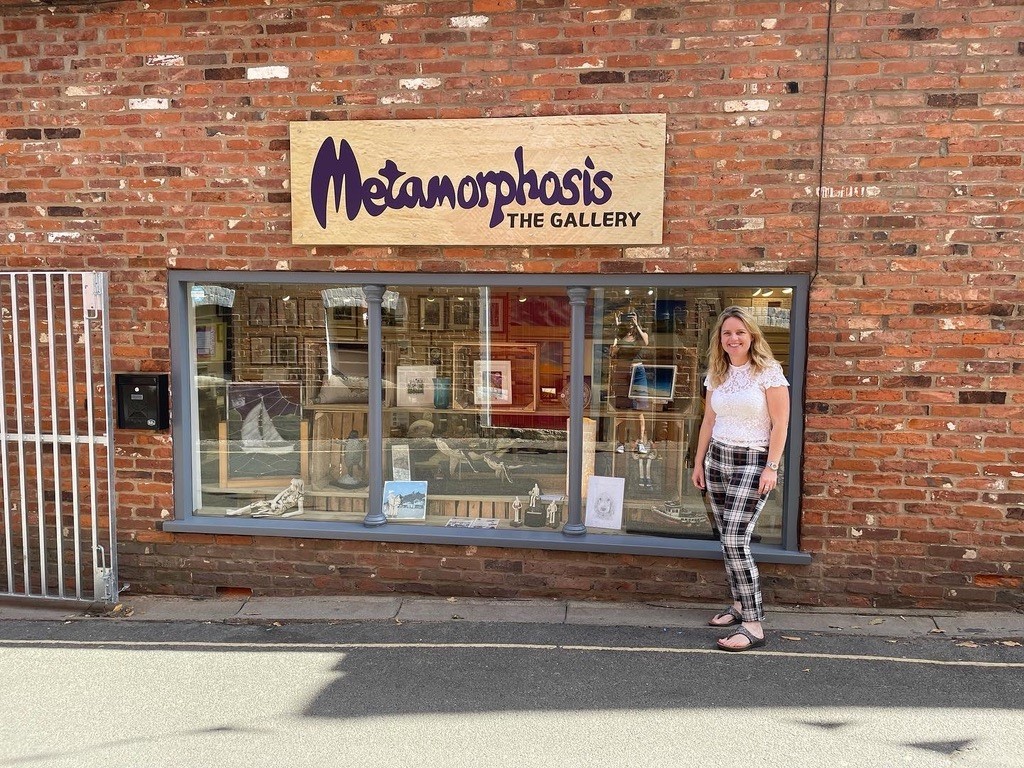 "As well as the loan, I was also assigned a mentor by the trust which was great – he really gave me the confidence to pursue my dream career and helped with creating a professional booklet and business cards to show off my work and to help with the process of approaching galleries," she said.
"There is no set thing that you have to be doing to be able to access The Prince's Trust.
"I don't think there's anything else like it out there that encourages young people to go in their own business direction like that."
As part of The skills show at the National Exhibition Centre (NEC) in Birmingham, where Ms Dunham was invited to represent The Prince's Trust when she was 23, the sculptor said she was surprised when she got to meet then Prince Charles.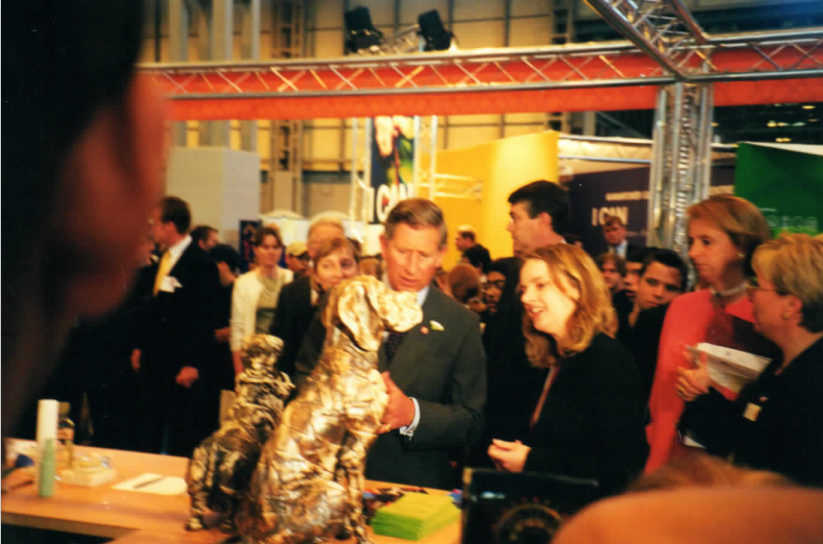 "And was then told I was going to be meeting Prince Charles and it was really lovely actually.
"He was chatting to me about my work and my inspirations and seemed genuinely interested to hear what I did and how the trust helped me.
"I was quite nervous, but it was really exciting at the same time and it was a privilege to meet him."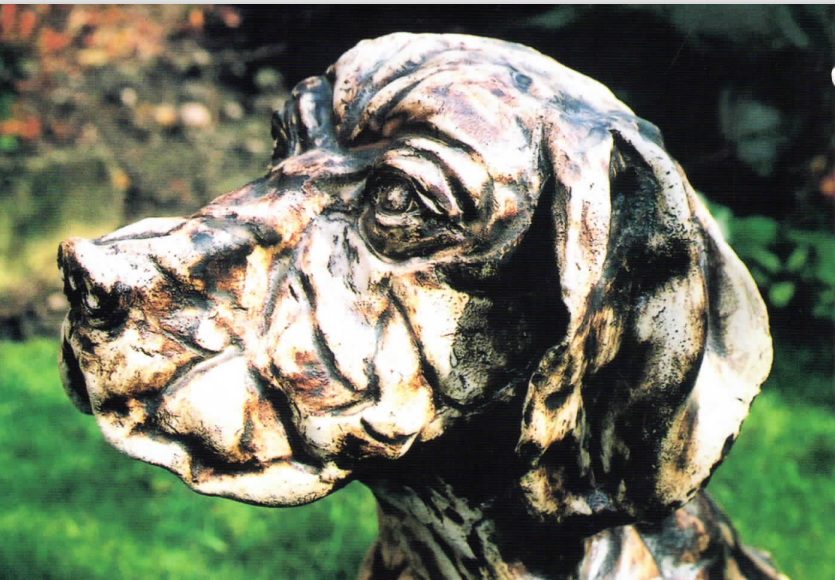 Ms Dunham's current work still has a heavy focus on animals and people created in the same style and construction method she developed at university.
She added that Charles was "easier to talk to than I expected" and also "shorter" than she expected.
"He was also very friendly and approachable and was just chatting away and put me at ease," she said.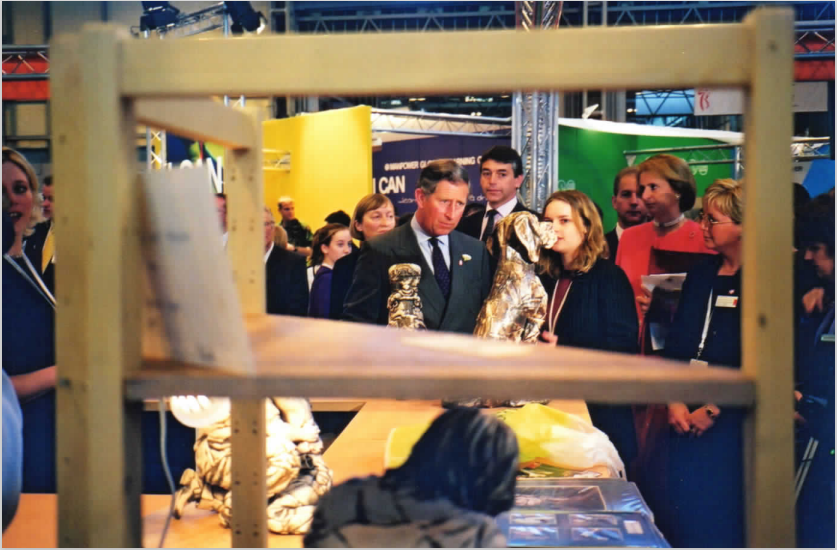 "I always have been, it stemmed from my late grandma – she was very much a royalist and was lucky enough to be invited to attend one of the Queen's garden parties," she said.
"I think that King Charles has a hard act to follow after the late Queen Elizabeth, who was so well loved, but he seems to genuinely want to help people and is obviously passionate about the country as well as the wider world and environment.
"I think he will make a good King."
With the Coronation getting ever closer, she hopes to create a sculpture based upon a character she regularly makes called 'Mister Herbert'.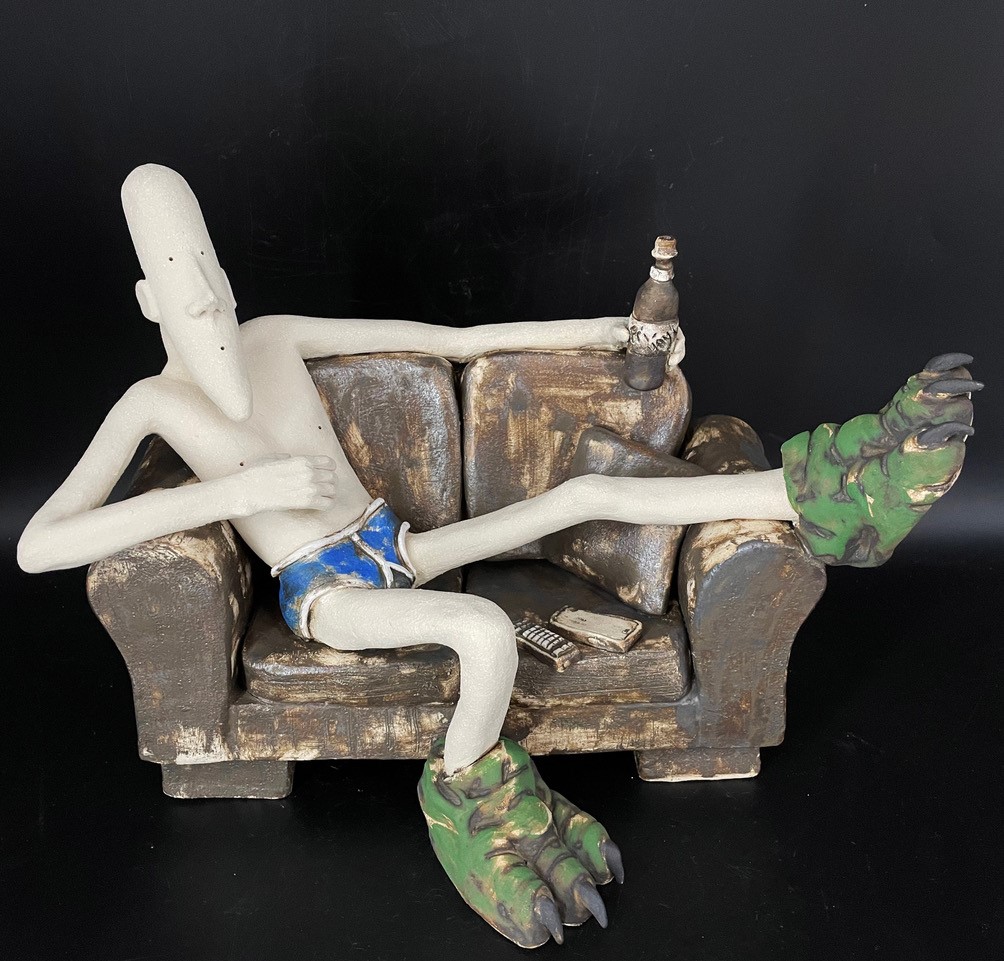 "He just sort of evolved in my hands and my son who was five at the time came in and went Herbert, and that is how his name came to be.
"He is about capturing the lighter side of life, but is also thought-provoking in a positive and  uplifting way – he makes you smile, he makes you ponder."
She hopes to transform the character into a King, accompanied with a crown and gown.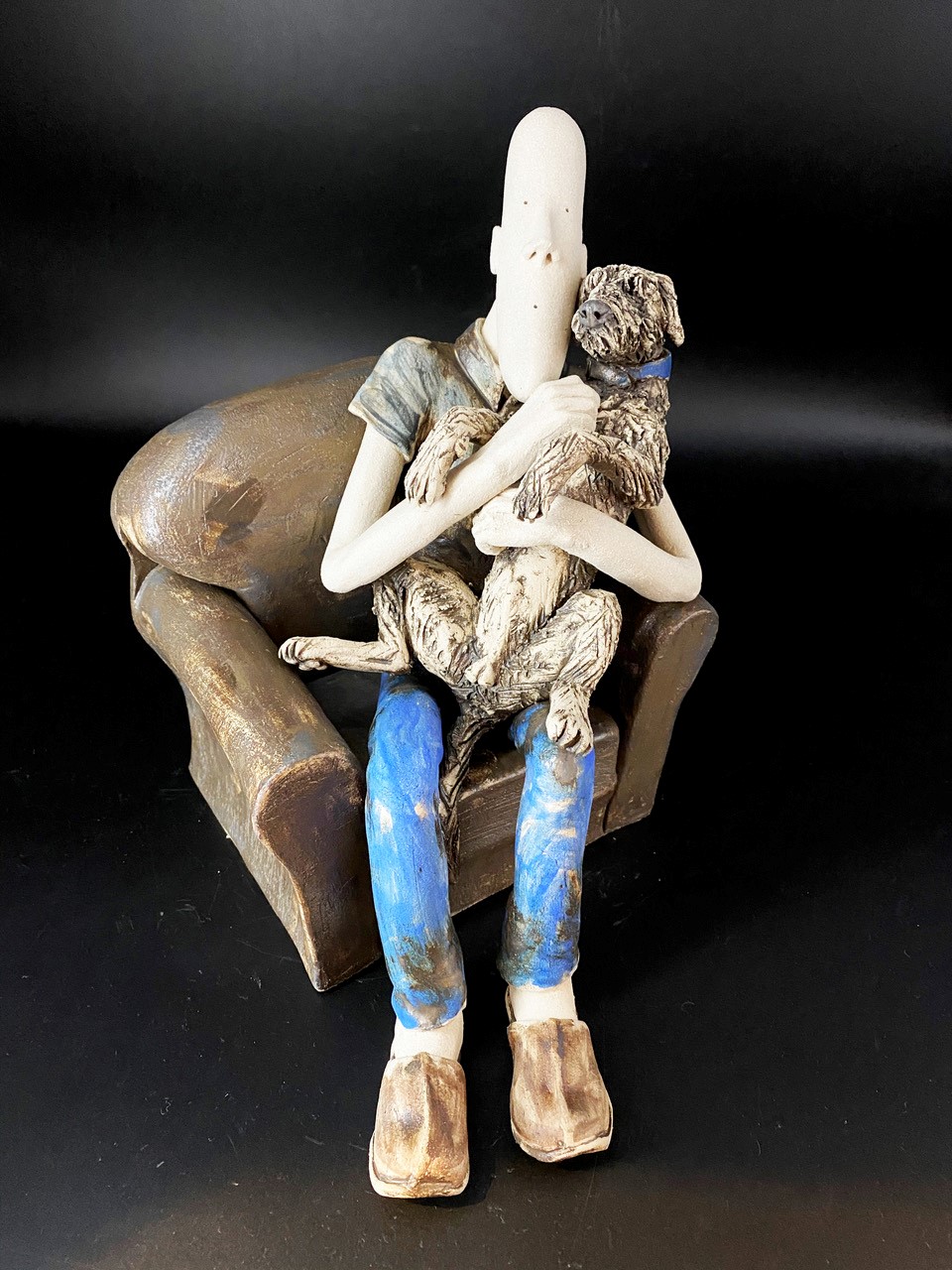 "I will probably add some quirky touches like him wearing wellies as a nod to King Charles' care of the environment and some other elements as a reflection of his personality.
"Hopefully I will be able to unveil this at Metamorphosis The Gallery in time for the Coronation."
Ms Dunham's work can be found on her website: https://www.sallydunham.co.uk/ or at Metamorphosis The Gallery on Staithe Street in Wells-next-the-sea in Norfolk.