A 93-year-old veteran of the flypast at the 1953 Coronation has urged the pilots taking part next month to make sure they enjoy the occasion.
Retired Squadron Leader Terrance Devey Smith was the guest of honour at RAF Cranwell in Lincolnshire on Tuesday for a rehearsal of the event planned for London on May 6.
He said all the pilots in 1953 were all concentrating on not crashing into the huge crowds below and that meant focusing on the next aircraft in the formation.
Mr Devey Smith said: "I was lucky as I was right on the extreme left-hand side of the formation and so I was looking across at Buckingham Palace.
"So, at least I could glance up and see Buckingham Palace as we passed it."
Asked if he spotted the new Queen on the balcony, he laughed and said: "No, it was just a glance.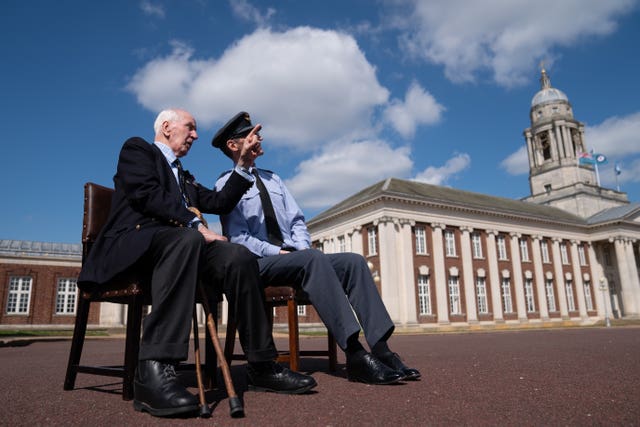 When asked if he had any advice for the 2023 pilots, he said: "Just enjoy it. It is exhilarating. You're flying for the new King or the new Queen."
He said: "We'd just got a new Queen and everyone wanted to impress her."
Mr Devey Smith recalled: "It was exhilarating, but not as exhilarating as when we finally landed and we got our overalls off and someone shouted: 'The bar's open,' and we'd gone."
He said the Coronation flypast was one of the highlights of his life, alongside his first solo flight, the first time he broke the sound barrier, and holding his first child.
Asked if he wished he was taking part again on May 6, Mr Devey Smith said: "I'm 93 and I'm quite happy to keep my feet on the ground now.
"I've had a wonderful experience and a wonderful life."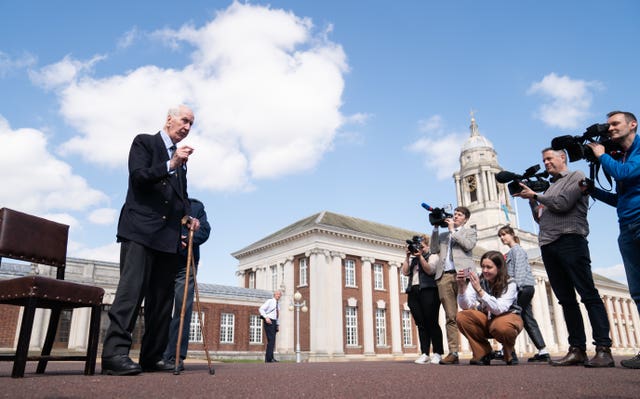 Mr Devey Smith insisted he was not a hero as he was questioned by reporters.
Asked who were the heroes, he said: "Those who are being shot at. I've never been shot at – not that I know of."
The weather delay in June 1953 meant Mr Devey Smith flew over the Palace at 5.15pm at 345mph while the Queen took the salute from the balcony, the RAF said.
He said he followed his father into the RAF in 1948 and served for 30 years.
On June 2 1953, Mr Devey Smith was a 23-year-old Flying Officer, flying Meteor 8s in 56 Squadron.
He said he was asked by his wing commander to fly a magazine photographer in the Coronation flypast and so he switched aircraft from his Meteor 8 to a dual-seater Meteor 7 for the flight.
He went on to serve in 31 and 80 Squadrons and became a House Master at RAF College Cranwell in 1961.
Air Vice-Marshal Mark Flewin said it was "humbling" to have Mr Devey Smith at the rehearsal.
He said: "To have him here, to speak to him, to listen to him, was humbling for us and a great link from the Queen to His Majesty the King."