A motorist accused of mowing down a young woman has told a jury he had drunk 10 double shots of spirits and taken numerous lines of cocaine before "a moment of stupidity" when he drove over the victim.
Stephen McHugh, originally from Fazakerley in Liverpool, told Stafford Crown he was trying to frighten a group of people when he mounted a footpath outside a takeaway and killed 22-year-old pedestrian Rebecca Steer.
A trial has been told McHugh denies murder but admits the manslaughter of Ms Steer, an innocent bystander who was dragged under his car in the centre of Oswestry, Shropshire.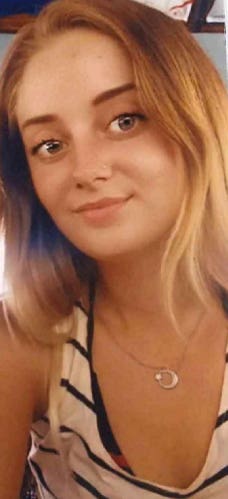 Giving evidence on the fifth day of his trial, McHugh, of Artillery Road, Park Hall, near Oswestry, told a jury of six men and six women that he had had "next to none" driving experience, having never had a driving lesson or a driving licence.
After telling the court he had traded in a manual Volkswagen Passat for the automatic Volvo eight days before Ms Steer's death, McHugh listed drink and drugs he had consumed at pubs, a friend's flat and a nightclub in the proceeding hours.
During his evidence, McHugh said he had drunk around six beers, taken up to seven lines of cocaine, as well as consuming Disaronno and vodka.
Prosecutors allege that McHugh used his Volvo "as a weapon" to deliberately drive into a group of people in Willow Street at about 2.45am on October 9 last year.
But the 28-year-old told the court on Tuesday that he was not angry with the group and had reversed to get alongside them to pick up a friend.
"I am not an angry person," he told the jury. "When I am drunk I am a happy drunk. I made a bit of a tit of myself trying to get parallel with them. I was embarrassed more than anything."
After being asked by defence counsel Paul Hynes KC to explain what was in his mind when he decided to drive forwards, McHugh responded: "To try to get close to the kerb without going on the kerb… to try to frighten the group.
"I didn't really think about it. It was a moment of stupidity.
"I just wanted to get out of there.
"I didn't think I was going to make it on to the kerb. It all went horribly wrong didn't it. I panicked, I carried on driving. Stupidity, I hold my hands up to that all day long."
The trial continues.