Northern Ireland Secretary Chris Heaton-Harris has been told that he has a "lot more to do" to satisfy the DUP over the Windsor Framework and to persuade the party to return to Stormont.
DUP MP Jim Shannon accused Mr Heaton-Harris of trying to "disarm and bully" his party through recent comments and said he was not helping them to engage positively with the Government.
But Mr Heaton-Harris told the Northern Ireland Affairs Committee that he stood by every word he had said, repeating that he believed the best way to secure the union is by restoring the powersharing institutions.
The UK Government and EU unveiled the Windsor pact earlier this year as a means of resolving trading difficulties between Northern Ireland and Great Britain, caused by the post-Brexit Northern Ireland Protocol.
But the DUP, which collapsed the powersharing institutions last year, has said its political and trading concerns must be met before it returns to government.
Mr Shannon told the committee: "I think we as a party feel that over this past period of time, your attitude towards unionism is one that we feel particularly aggrieved about.
"I read your comments you made at Queen's University. Certainly from our point of view we feel that your attitude, your words that you chose, were dismissive of unionism.
"If you as Secretary of State wish to engage with the unionist parties and feel that that engagement can be constructive and positive, you need to pick your words much more carefully.
"My party, the DUP, and indeed my leader Jeffrey Donaldson, felt that your comments towards us as a party, were: unionism, take it or leave it."
"Those words were inflammatory, badly chosen and unfortunate. I think you have a lot of work to do.
"Margaret Thatcher was a lady who said Northern Ireland is as British as Finchley, at this moment in time we do not feel that.
"How do you, in light of what you've done and how you've harmed unionism and how you've disrespected it, expect unionism to move forward in a positive fashion?
"We want to work with you in a positive fashion, but your words have not helped that to happen."
He added: "I stand by every word that I said.
"I believe there is a really positive future for the union which comes from what we have managed to achieve in the Windsor Framework which means that the union can get stronger in the not too distant future with the institutions up and running.
"I think there is a danger without those institutions up and running that people start to question them.
"When people start to question the institutions, whether they are working for them, that is when they start to cast around for alternatives.
"That is something I have every right to say."
The Northern Ireland Secretary was also questioned about the Stormont brake element of the Windsor deal.
The brake mechanism would allow a minority of MLAs in the Stormont Assembly to formally flag concerns about the imposition of new EU laws in Northern Ireland – a move that could see the UK Government veto their introduction in the region.
Mr Shannon said there were five separate legal opinions which said the brake "is not worth the paper it is written on".
He said: "This Stormont brake, with all this different legal opinion… how is it that you can say honestly that the Stormont brake actually means anything when all this legal opinion says it is not worth the paper it is written on?
"For that reason you've a lot more to do to satisfy unionism and make sure we can be part of the process moving forward."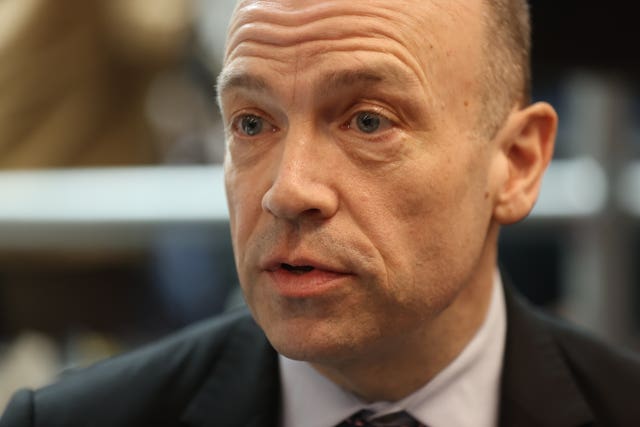 "Until that point you are talking theory.
"We have put into law something we believe will work, which will do what it says.
"It does need to be tested, I want it to be tested because then it will demonstrate, I believe, that it works."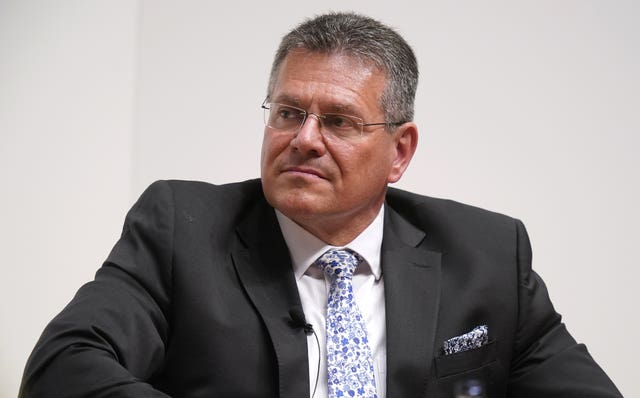 He said: "The Foreign Secretary James Cleverly and I have agreed to work intensively and faithfully to implement all elements of the Windsor framework.
"On our side, the commission has already transmitted the legislative proposals necessary to implement our part of the framework to the council.
"Our cooperation with both the European Parliament and the council remain excellent and we are in constant contact with our UK partners who likewise are working hard on their implementation work."