Labour would make spiking a specific offence, Sir Keir Starmer has said, following cross-party support and calls from campaigners to toughen the law on violence against women and girls.
The Opposition leader criticised the Government for refusing to create a new law, which he argued would make it easier to prosecute perpetrators and help victims come forward.
The pledge came as the party seeks to ramp up its wider commitments to tackling violence against women and girls (VAWG), with Sir Keir also announcing that the national curriculum would include teaching boys about respecting women.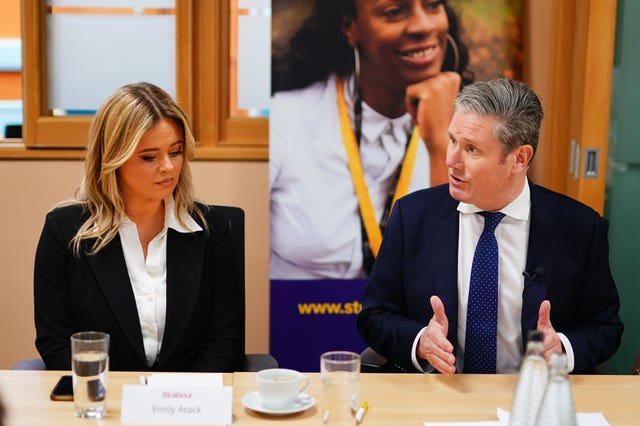 "And that has never been a specific offence, so what I'm saying today is an incoming Labour government would make it a specific offence.
"That would make it easier for people to come forward and report what's happened and easier to prosecute but also raise awareness of what's going on."
The Labour leader's pledge came after he attended a roundtable discussion at the St Giles Trust in Camberwell, south London, with industry experts and campaigners against VAWG, including reality TV star Georgia Harrison and actress Emily Atack.
Spiking is currently covered by several different areas of legislation but there is no single dedicated offence under which to prosecute perpetrators.
Sir Keir said he worries about his own 12-year-old daughter getting older and going out, and knows many other parents are experiencing the same concern.
"The rise of spiking sends terror through the heart of every parent with a daughter, and leaves young women feeling vulnerable," he said.
"Women should not have to live in fear that, when they go out, their drink may be spiked, or that they may be injected with a harmful substance. It is a pernicious, dangerous and hateful crime, and Labour will punish it as such."
He added: "With Labour, those who abuse women, verbally, physically, virtually, will feel the full force of the justice system."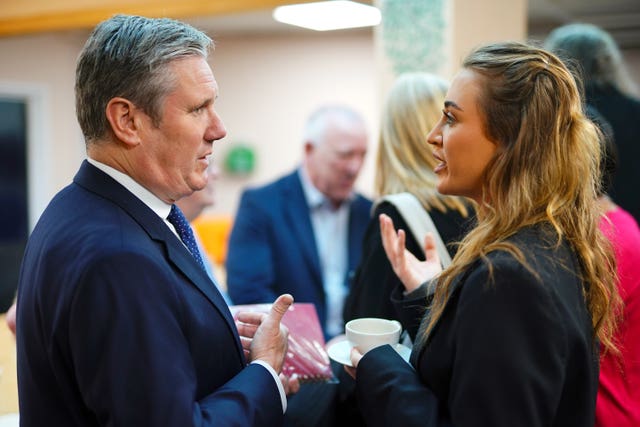 The committee had heard from NPCC drugs lead Jason Harwin, who said the "ideal ask" would be for a specific offence to be created for spiking.
Among those urging ministers to target spiking directly is Conservative MP Richard Graham, who has called for a "named legal offence".
Dawn Dines, chief executive of campaign group Stamp Out Spiking, which has advocated for a change in the law over two decades, said: "We eagerly welcome Labour's commitment to ensure that this crime, which is all but invisible in crime statistics due to under-reporting, is appropriately identified in law and prosecuted."
Sir Keir also announced that a Labour government would make teaching respect for women and girls part of the national curriculum.
Asked on This Morning about the proposal, he said: "I do think we need to do more at school with boys and young men, because this can't be left to women and girls and victims of abuse and harassment to do the heavy lifting. It's got to be a boys and young men issue as well."