Military aircraft including a Lancaster bomber filled the skies of Lincolnshire as the armed forces rehearsed for the flypast at the Coronation.
The college at RAF Cranwell stood in for Buckingham Palace as more than 30 aircraft took advantage of the blue skies on Tuesday afternoon.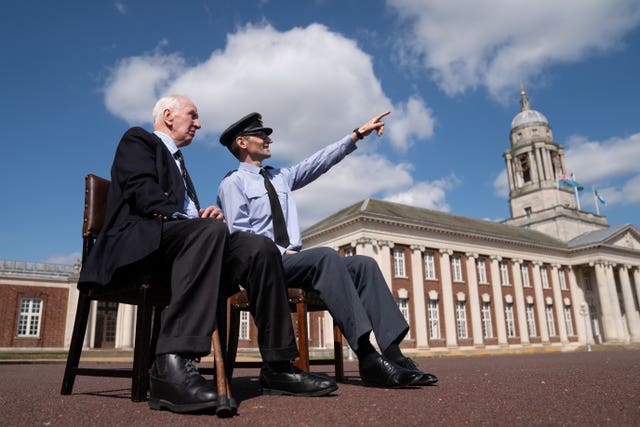 Mr Devey Smith faced around 50 media representatives insisting: "I'm not a hero," as he posed for pictures ahead of the flypast.
Asked for his advice for the pilots taking part on May 6, he said: "Enjoy it."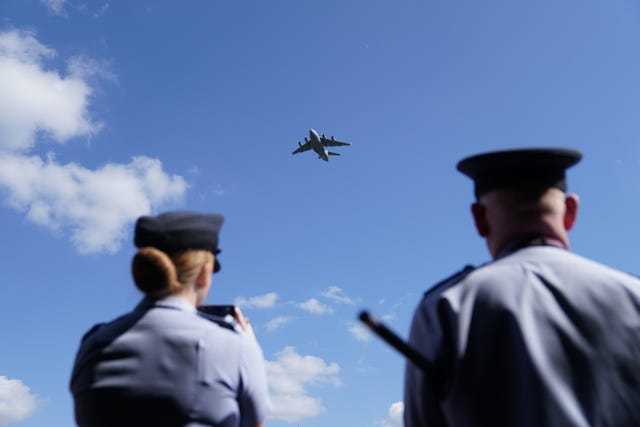 Air Vice-Marshal Mark Flewin, Air Officer Commanding No 1 Group, said: "It is a great honour to be part of His Majesty the King's Coronation, where the flypast is an opportunity to showcase Tri-Service aviation excellence to our Commander-in-Chief, on this very special occasion.
"While the full spectacle will not be unveiled until the Coronation, the practice with more limited aircraft numbers is an ideal opportunity to review the flypast from a safety and execution perspective, while making sure that the timing, spacing, and the broad structure of the flypast is visually appropriate for His Majesty the King's Coronation on the May 6."
Air Vice-Marshal Flewin said the rehearsal went to plan but refused to reveal details of some surprises, which the RAF is saving for Coronation day.
"We have some elements we won't unveil until on the day," he said.
The senior officer said: "I was very happy with the 36 aircraft flypast you've seen today and we will build on that success to deliver the 68 aircraft spectacular flypast for His Majesty."
He said the flypast had already been months in the planning but Monday's display was the first time many of the elements had come together.
And he said there were a range of contingency plans for bad weather on the May 6.
The King spent time as a student at RAF Cranwell and Air Vice-Marshal Flewin said it was "humbling to us that we can deliver a flypast of this size on the day of his Coronation".
Among the aircraft taking part in Monday's rehearsal were Typhoons, Apache helicopters, a C-130J Hercules, a Voyager and the giant C-17 Globemaster.
The Coronation flypast will follow the King's Coronation Parade at 2.30pm.
The first aircraft to fly over Buckingham Palace with be a Juno HT1 helicopter from RAF Shawbury, which will be piloted by Flight Lieutenant Tom Knapp.
He said: "The flypast rehearsal today went really well.
"We made our time on target over the top of College Hall which was standing in as Buckingham Palace.
"It's great to see months of planning and detailed coordination between all the different aircraft which fly at different speeds starting to come together.
"I feel hugely privileged and excited to get to fly over the Palace for The King on this momentous occasion."