The UK and US should forge a new "green, special relationship" to tackle climate change, a Conservative MP has said.
Chris Skidmore, the Government's net-zero tsar, said in a speech in Washington DC on Tuesday that the two nations had a joint responsibility to find solutions to the climate crisis.
The Bristol MP, who conducted a review into how the UK could reach net zero by 2050, said: "As far as I am concerned, carbon dioxide knows no borders.
"Net Zero is not just a shared responsibility, but a shared opportunity also, to build out international supply chains and partnerships that can lower the cost of the transition for both our nations, and deliver a green jobs revolution on both sides of the Atlantic.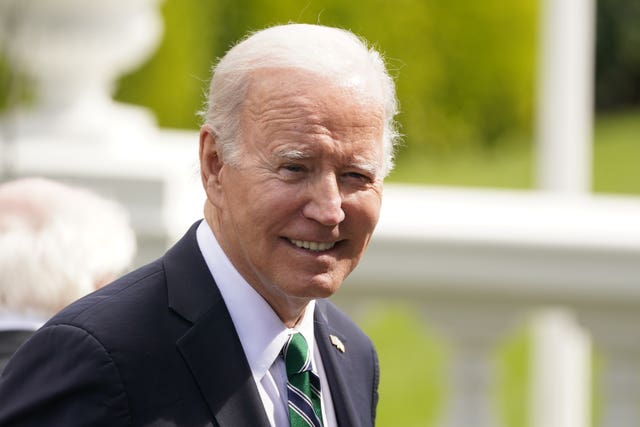 "Our endeavours to find the fastest and most effective solutions to tackling the climate crisis must be shared."
He also rejected criticism of President Joe Biden's Inflation Reduction Act (IRA), which provides 370 billion US dollars (£297 billion) in green subsidies but has been accused of being protectionist.
Mr Skidmore said the Act offered a "catalytic opportunity globally", adding that there was not enough capacity available for the US to work without international partners.
He said: "For the UK, we should be seeking to place that spirit of shared partnership at the front of our reception to the IRA, and to establish where we can work together, to build on our comparative advantages, and to recognise that for the US and the UK, we can build the climate industries of the future together.
"There is no better place to start forging this new green special relationship."
He also warned that failing to co-operate could mean the energy transition was "monopolised by those who do not share our values".
The Chancellor, Jeremy Hunt, has promised to set out the UK's response to the Act in the autumn, although he has ruled out going "toe-to-toe with our friends and allies in some distortive global subsidy race".
The Labour Party has called for a British version of the Act, while both Mr Skidmore and the former Cop26 president, Sir Alok Sharma, have urged the Government to accelerate its response to US policies.
In his speech on Tuesday, given to the Atlantic Council think tank, Mr Skidmore also made a pitch for US businesses to invest in the UK's green industries, saying the cross-party consensus on reaching net zero ensured stability.