A set of rare etchings which depict the coronation of Charles II more than 350 years ago have been found in the back of a cupboard.
The images were created by famous graphic artist Wenceslaus Hollar to document the lavish ceremony held in 1661.
Now the etchings have been found 362 years later during a house clearance at a property in Notting Hill, London, and are being put up for sale through Kent-based Catherine Southon Auctioneers.
Ms Southon explained that the discovery was made up of 20 etchings divided into four horizontal rows on five sheets of folding papers with watermarks, measuring 42cm by 49.5cm (16.5in by 19.4in).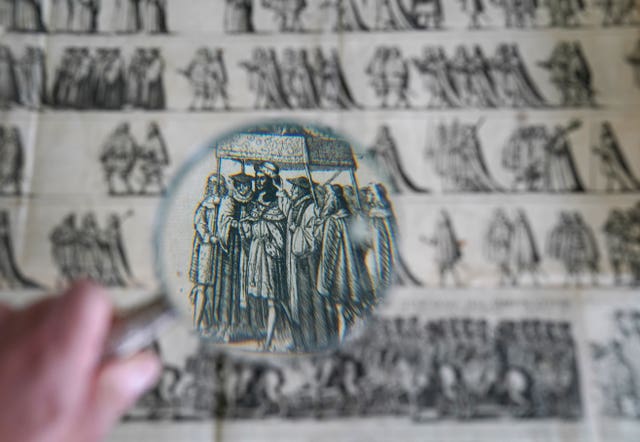 Ms Southon said: "This is a fascinating set of etchings portraying the coronation cavalcade of Charles II in 1661 by Wenceslaus Hollar.
"They were found in the back of a cupboard in Notting Hill 362 years after the event and within weeks of the coronation of Charles III.
"They depict the full procession including the Duke of York, the full royal household, aristocracy and King Charles II under a canopy, with St Edward's crown, orb, and sceptre being carried before him.
"The same crown and regalia will be used in May for the procession of Charles III in today's more streamlined occasion.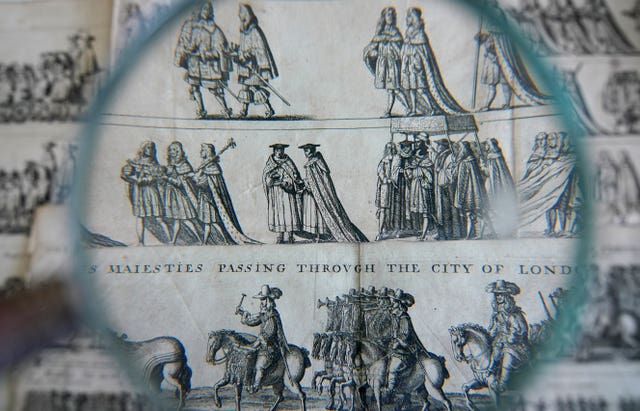 She added: "They are rare and in very good condition for their age with clear images although there is some restoration."
The etchings will go up for auction in five lots on July 19 with an estimated value of between £400 and £500.