Scotland's External Affairs Secretary has written to the Foreign Secretary to express the Scottish Government's "deep concern" over the current conflict in Sudan.
Angus Robertson said a number of Scots and family members have been in touch with the Scottish Government and he thanked all those in the armed forces and UK Government currently working on evacuation efforts.
He urged the UK Government to do everything possible to work with international partners to address the humanitarian situation and to offer protection for those fleeing the violence.
Prime Minister Rishi Sunak said that "many more" flights carrying British nationals will leave Sudan into Wednesday, after the first plane took off from the conflict-torn nation on Tuesday.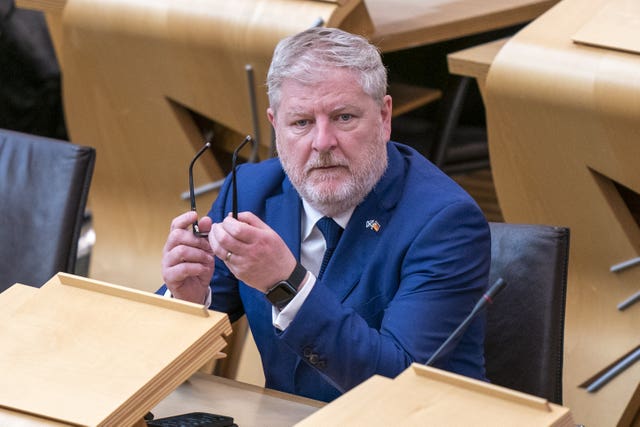 In his letter to Foreign Secretary James Cleverly, Mr Robertson called for eligibility criteria to be eased to enable Sudanese citizens to be reunited with family members already in the UK, and for consideration to be given to the evacuation of non-British nationals who have worked for UK interests in Sudan.
He wrote: "The Scottish Government stands with the UK Government and international community in deep concern over the spiralling violence in Sudan.
"While the current, fragile ceasefire is welcome, the situation appears bleak for Sudan, and the wider region, and we fully echo the UK Government's call for a genuine and lasting ceasefire.
"The safety of British Nationals in Sudan is of significant concern to the Scottish Government and a number of Scots and family members have been in touch with the Scottish Government.
"We fully support the UK Government's evacuation of all British passport holders and I would like to place on record my sincere thanks to those in the Armed Forces and across the UK Government who are working on this.
"The Scottish Government also wanted to put on record our deep concern for Sudanese people at risk in this crisis who will be looking for safe passage out of Sudan."
The UK Government said flights will be open to those with British passports and priority will be given to family groups with children and/or the elderly or individuals with medical conditions.
It warned that "travel within Sudan is conducted at your own risk".