Last autumn's chaotic mini-budget and resultant plunge in the value of the pound was a "self-induced financial crisis", former chancellor George Osborne said.
It came as Mr Osborne and former labour shadow chancellor Ed Balls said that volatility linked to the mini-budget from former prime minister Liz Truss and former chancellor Kwasi Kwarteng helped to justify the independence of the Bank of England.
The former chancellor from 2010 until 2016 described the pair as "political vandals" as he faced questions from the House of Lords' Economic Affairs Committee.
Ms Truss, who resigned as prime minister in October, said she would review the independence of the central bank and question its decision-making on interest rates during her leadership campaign.
Her government's mini-budget on September 23 then led to a loss of confidence in the currency and bond markets, leading to the pound dropping to an all-time low against the dollar and a crisis in the pensions market.
As a result, the Bank of England intervened with a plan to buy £65 billion of Government bonds five days later in a short-term intervention.
The former Chancellor said the short-lived government "heavily" depended on the Bank of England after its spending and cost-cutting plan shook the markets.
"There is a real responsibility for the Governor of the Bank, the Chancellor of the Exchequer, the Prime Minister, in particular, to make these arrangements work," Mr Osborne said.
"You can prescribe in legislation all sorts of frameworks but if the individuals concerned don't want to make it work then you are going to start grinding through the gears of the British constitution.
"I think you saw that last autumn in Britain when you had a Conservative government which did not particularly value the then Governor of the Bank of England and made no secret of it, and then ended up heavily depending on the Bank of England in a crisis they had created."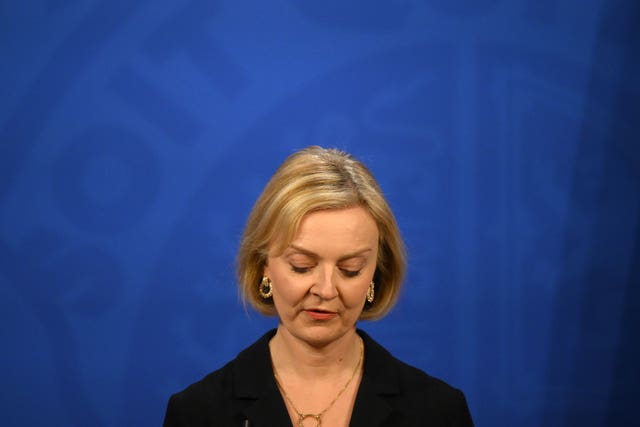 Mr Osborne added: "You had an elected government in this country challenging essentially the legitimacy of the Bank Governor and the Bank of England.
"You had a self-induced financial crisis within this country alone at the time. And the Bank managed to navigate through that and it was the Bank's credibility that managed to restore confidence to the market which was followed by the change of Government."
The former Chancellor also called for increased independence at the Office for Budget Responsibility (OBR), the official forecaster his previous government set up in 2010.
Meanwhile, Mr Balls, who was also previously chief economic adviser to the Treasury when Gordon Brown was chancellor, said the re-establishment on the role of Bank of England last autumn helped to avoid a greater economic crisis.
"The one point where the system nearly failed, politics looked like it was throwing into doubt the operation of the framework, independence, proper budget processes, the role of the OBR.
"That was the only point where we have a had a crisis which looked like it was going to run out of control, and the reason we got through it is because the system was re-established."