Prince Charles became the first child in British history to witness their mother's coronation as sovereign when he attended Queen Elizabeth II's 1953 ceremony at the age of just four.
The heir to the throne watched the proceedings seated between his widowed grandmother, the Queen Mother, and his aunt, Princess Margaret, looking down on the spectacle from the royal box.
At one point, the prince disappeared from view, with the Queen Mother and Margaret turning round to attend to him.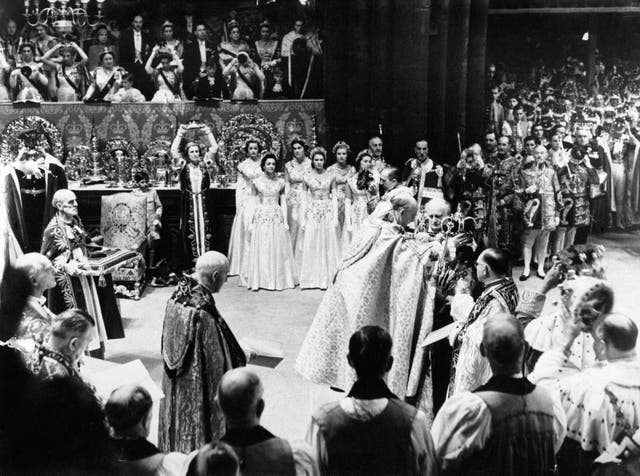 Charles, now King, would later tell his biographer Jonathan Dimbleby he had vague recollections of glorious music and coronets being doffed in unison, but his overriding memory of the coronation was how the Palace barber cut his hair too short and plastered it down with the "most appalling gunge".
He remember pulling at the Queen Mother's sleeve but could not recall what had piqued his curiosity.
There had been much speculation about whether the prince would be at the service and, in the end, the Queen decided he should but only as a spectator because of his age.
Charles's sister Princess Anne, who was only two, stayed at home because she was considered too young but she later joined the royal family on the Buckingham Palace balcony.
The day before the coronation, Charles was spotted using binoculars at a window in the Palace as he watched the historic preparations unfold.
He also told how the crowds camped out on The Mall kept him awake calling for their sovereign.
"I have vivid memories of the coronation; of my mother coming to say goodnight to my sister and me while wearing the crown so that she could get used to its weight on her head before the coronation ceremony; of thousands of people gathered in The Mall outside Buckingham Palace chanting 'We want the Queen' and keeping me awake at night," he said.
Commentator Richard Dimbleby remarked: "The Duke of Cornwall sees his mother crowned."
Charles was standing close to and speaking to his grandmother, resting his arms on the edge of the royal box as he turned his head, taking in the proceedings.
He had automatically become the Duke of Cornwall on the Queen's accession but was not yet the Prince of Wales.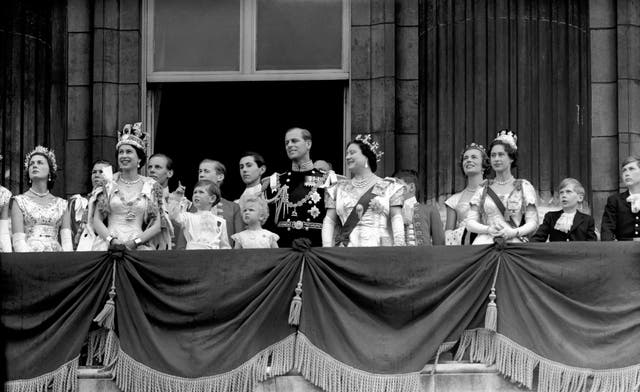 He pointed at the aircraft as the planes roared through the skies.
Charles's appearance on the balcony that day – as the well-wishers cheered in celebration of the newly crowned Queen – had a lasting impact on him with the realisation of his unique position.
"This exposure to the force of public emotion formed an elemental part of the process by which he came to appreciate how very different he was from other children," Dimbleby wrote.
Seventy years later, that once young prince is preparing for his own coronation after acceding to the throne and beginning his reign as King Charles III.