Naming Heathrow's Terminal 5 after the King would create "nice symmetry", the airport's boss said, following a report that such an offer was rejected due to Charles' reluctance.
Chief executive John Holland-Kaye told the PA news agency that the UK's busiest airport has "a long association" with the royal family.
Heathrow wanted to mark the coronation by renaming Terminal 5 after the King, according to The Times.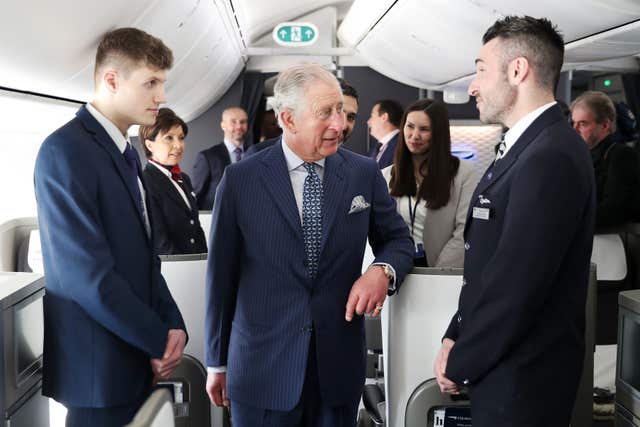 Terminal 2 at the west London airport has been known as the Queen's Terminal since a rebuilding project was completed in 2014.
Asked about the potential naming of Terminal 5, Mr Holland-Kaye said: "There would be a nice symmetry I think to have our two main terminals – Terminal 5 and Terminal 2 – named the King's Terminal and the Queen's Terminal.
"But that's a matter for the Cabinet Office."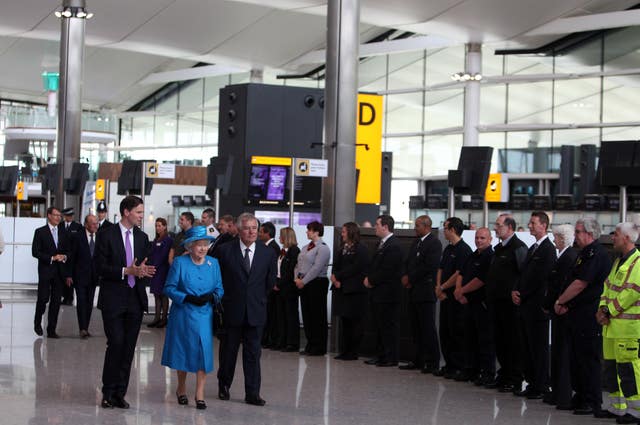 "I think it's great that we celebrate the coronation and so we will be doing this in other ways."
There will be "flags, bunting and a party atmosphere" at the airport over the coronation weekend, Mr Holland-Kaye said.
He continued: "It is a big moment for the country. It's also a fantastic catalyst for people to want to come and visit the UK.
"I hope we'll see a lot of visitors from America coming over."
PA understands that Heathrow's offer in relation to the naming of Terminal 5 was not rejected on environmental grounds.
A Government spokesperson said applications for attributing royal titles are assessed against a strict criteria and are very rarely approved.
There have been no significant approvals in the last year, the spokesperson added.
One of the most recent was in 2017 when a jetty in Portsmouth was named after the Princess Royal.
Buckingham Palace was approached for a comment.