Food banks are having to hand out more emergency parcels than ever before, a UK-wide charity has said.
Here, the PA news agency looks at how they work.
– How do food banks operate?
The Trussell Trust has more than 1,300 food bank centres in its network across the UK.
The food banks generally receive donations of non-perishable and in-date items from the public – collecting it from places including schools, churches, businesses and supermarkets.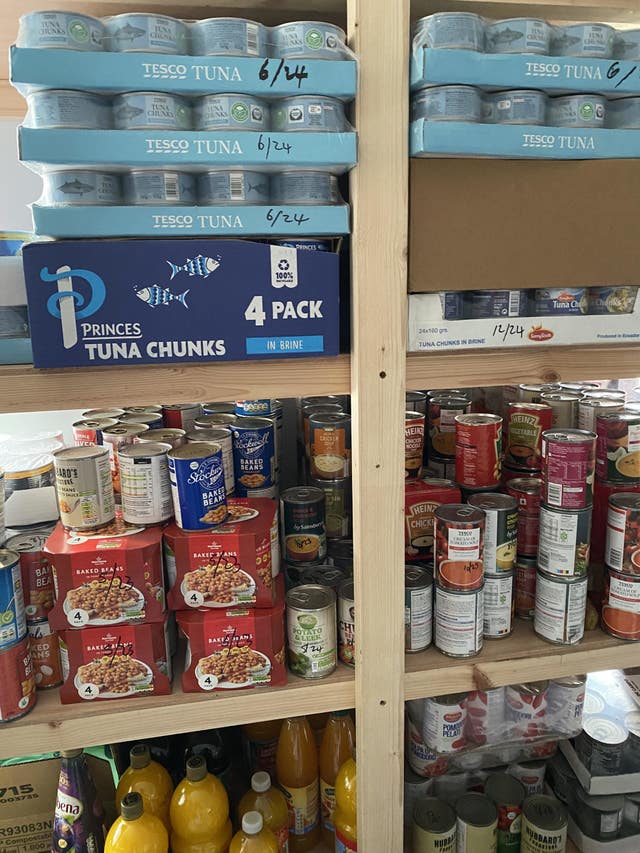 There are also independent food banks outside the Trussell Trust network.
– Can anyone access a food bank?
To use a food bank, you need a food bank voucher. These are issued after someone is referred by care professionals such as health visitors, staff at schools and social workers who identify people in crisis.
A voucher entitles someone to a food parcel of three days' nutritionally balanced, non-perishable food.
– Do food banks provide anything other than food?
Yes. Food banks will often provide additional support or signposting to services including debt advice, mental health support and benefits guidance.
They aim to help people break out of poverty by giving extra support to help them resolve the problems they are facing in order to alleviate the need to use a food bank in the future.
As well as this, food banks also try to provide essential non-food items like toiletries and hygiene products where they can.
– Who might use a food bank?
The Trussell Trust said the core reason people need to use food banks is because their incomes are just too low to cover essentials, with the biggest central issue being an "inadequate" social security system.
The trust said food banks are increasingly being used by employed people amid the cost-of-living crisis.
Some are having to extend opening hours to accommodate workers who need to access their emergency support around their working patterns.
A project manager at one food bank in Scotland said their users include someone working three jobs, a nurse, some teaching assistants and people on zero-hours contracts. She said it is "quite surprising how people are having to come to us with jobs that you wouldn't particularly expect".
The Trussell Trust said it intends to publish research in the coming months which will touch on the occupations of people using food banks.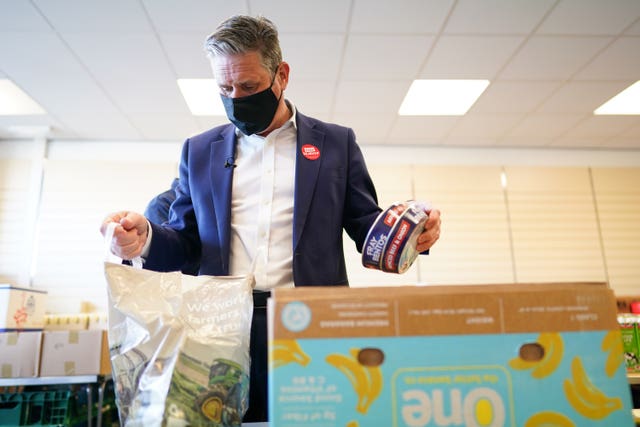 A typical food parcel includes items such as cereal, soup, pasta and rice, tinned products like meat, vegetables and fruit, and other things like lentils, beans and pulses, tea and coffee, biscuits and UHT milk.
– How can I find out where my nearest food bank is?
You can search for the closest one to you using the Trussell Trust website and you can also access helplines here .
– How has demand for food banks changed in recent years?
The need for food banks has increased, according to the Trussell Trust, which says a record high of 2,986,203 emergency food parcels were given out between April 2022 and March this year.
This is the most parcels food banks in the charity's UK-wide network have ever distributed in a single year.
The number is more than double the amount distributed by food banks in the same period five years ago, the charity said.
Some 1,139,553 parcels were distributed for children, up from 835,879 the previous year and a rise from less than 500,000 in the 2017–2018 year.