Senior Tory Lee Anderson engaged in an "aggressive" confrontation with MP Andrew Bridgen and a former Conservative councillor in a parliamentary dining room.
The deputy chairman was said to have told 69-year-old Sebastian Leslie to "come outside and we'll sort it out" as they rowed over Mr Bridgen being expelled from the party.
The altercation on Wednesday came after Mr Anderson clashed with Metropolitan Police Commissioner Sir Mark Rowley during a Commons select committee appearance.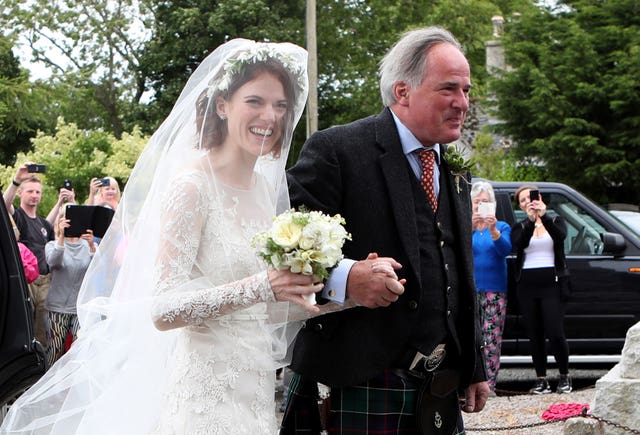 Giving accounts to the PA news agency, they said they became embroiled in the argument with Mr Anderson after seeing him having lunch with friends in the Adjournment restaurant.
Mr Bridgen was angered by his expulsion being made public while he still has time to appeal against the decision.
Mr Leslie, whose daughter Rose Leslie played Ygritte in Game Of Thrones, said he told the party deputy "Hold on Lee" because "he was being so bloody rude to Andrew".
"He turned to me and said, 'Hold on grandad, come outside and we'll sort it out'," Mr Leslie continued.
As a chieftain of the Scottish clan Leslie, he asked Mr Anderson whether he wants to use "pistols or claymores?", which he explained was a reference to ancient traditions of duelling.
"He was aggressive and out of control," Mr Leslie, a grandfather-of-six, added. "It was very threatening and aggressive."
Mr Leslie, who was suspended from the Tories in 2018 over council tax payments, said he did not plan to make a complaint despite believing the MP was "extremely rude" and "obviously bloody angry".
In turn, Mr Anderson said Mr Bridgen had been "rude and aggressive" as he lunched with two friends.
"I was having two lunch with two friends when a very angry looking Andrew Bridgen walked over with his friend," the MP for Ashfield said.
"Andrew spoke briefly to one of my guests who he knew but then turned his attentions to me in a rude and aggressive manner.
"I literally had no idea what he was talking about and then both men left. After apologising to my guests for the outburst I then walked over to Mr Bridgen's table to express my disapproval."