The British evacuation mission from Sudan has lifted 536 people to safety on six flights as the military races against time to rescue citizens while a fragile ceasefire holds.
The Foreign, Commonwealth and Development Office (FCDO) said "in a fast-moving situation" these were the figures at 9pm on Wednesday "with further flights to come".
Another two RAF flights were expected to take off from the Wadi Saeedna air strip near the capital Khartoum.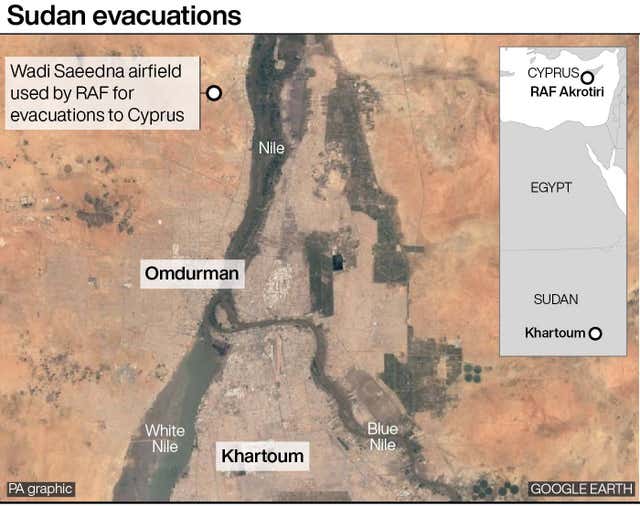 Downing Street said the airlifts have been "full or close to full", with no "significant issues" for evacuees.
More than 2,000 British nationals have registered in Sudan under evacuation plans, but thousands more could be in the country.