Understanding of Civil Service impartiality has "corroded" over the years with some ministers regarding "uncomfortable advice" as obstruction, peers have heard.
A panel of former senior civil servants warned the Lords Constitution Committee on Wednesday that Kwasi Kwarteng's decision to sack the Treasury's top mandarin at the start of his tenure as chancellor had set a "dangerous precedent" that could lead to ministers receiving worse advice.
Lord Sedwill, who served as Cabinet secretary and head of the Civil Service between 2018 and 2020, said the dismissal of Sir Tom Scholar had been "damaging" and "without merit".
The sacking of the Treasury's then-permanent secretary was seen as a result of his perceived alignment with the "Treasury orthodoxy" Mr Kwarteng was seeking to challenge.
Lord Sedwill said: "One can only assume it was a deliberate signal to Whitehall that political alignment to the new government's views was the key criterion, and capability, loyalty and performance were not."
He added: "It's the signal to the system that you shouldn't speak truth to power that is damaging, because worse decisions will be made."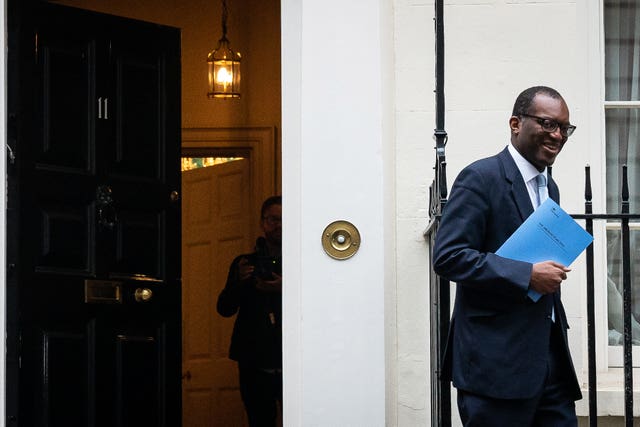 Baroness Prashar, the former head of the Civil Service Commission that oversees the appointment of senior mandarins, agreed that it had set a "very dangerous precedent" and should not become "a trend".
But she also identified a wider "corrosion" in understanding of Civil Service impartiality.
She said: "To make the system work, there's an equal responsibility on the ministers to appreciate the nature of this relationship.
"I think sometimes uncomfortable advice on contentious issues like Brexit can be seen as being obstructive, whereas what is being spelt out is what the consequences are."
The former civil servants' comments come shortly after the resignation of Dominic Raab after an independent inquiry found he had bullied civil servants.
Mr Raab defended himself, claiming "activist civil servants" had tried to block changes he had been pushing for.
Similar tensions between ministers and civil servants have arisen in recent years, including over Brexit, with some Conservatives claiming a Whitehall "blob" had worked to frustrate attempts to leave the EU.
Lord Sedwill rejected the argument that the Civil Service was "subversive".
"I don't actually think, if you look at the way the Civil Service supported the Brexit negotiations, and actually the process in the run-up to the referendum, there is any evidence to suggest any kind of latent opposition or reluctance to serve the government of the day's policies is there, quite the reverse.
"People worked extremely hard in those departments to help several governments pursue quite different visions of how they were going to approach that."