The long-awaited gambling White Paper setting out Government proposals on regulation will help "redress the power imbalance between punters and operators" while preventing addiction, Culture Secretary Lucy Frazer said.
Campaigners are hopeful it will include plans for a levy on gambling companies, affordability checks and maximum stakes for online slot machines to match those found in land-based gambling.
However, reports suggest that the majority of measures, including the exact level of stake limits of online slot machines and curbs on digital marketing such as "free" bets or bonuses, will be subject to further consultation, signalling even more delay to long-awaited changes.
Ministers are undertaking the most comprehensive review of gambling laws in 15 years to ensure they are fit for the digital age following an explosion in online betting and a string of high-profile cases where customers have suffered huge losses or taken their own lives.
Writing in The Times on Thursday, Ms Frazer said that gambling apps on mobile phones had for some become "a trapdoor to despair and isolation".
Ms Frazer said the regulations towards gambling have not matched the advancements in the industry, particularly due to the rise of smartphones and the internet.
"British punters spend almost £10 billion a year on online casino games, sports betting and other forms of commercial gambling," Ms Frazer said.
"Our phones have opened up a digital wonderland where everyone can access a maze of flashing slot machines, virtual races and blackjack tables.
"That's why the Government is committed to an overhaul of the rules with an approach centred on balance: to protect the most vulnerable, but not get in the way of the majority of people who want to have a flutter."
Ms Frazer said the Gambling White Paper will target the power balance between punters and operators, it will do more to protect children and fund research on how to prevent gambling addiction in the future.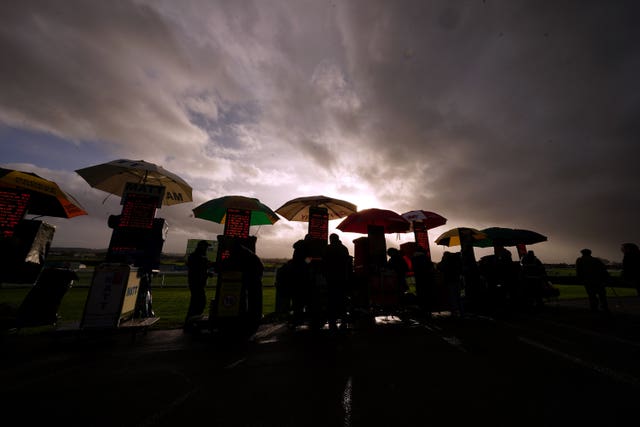 The Premier League also said it was working with other sports on the development of a new gambling sponsorship code.
Zoe Osmond, chief executive of charity GambleAware, said: "Gambling harm is a serious public health issue, which can affect anyone.
"As the leading independent charity and strategic commissioner of gambling harm prevention and treatment across Great Britain, we look forward to the publication of the White Paper and with it, further regulation to prevent gambling harm."
Peter Jackson, chief executive of Flutter Entertainment, whose brands include SkyBet, Paddy Power and Betfair, said: "We welcome the publication of the White Paper, which marks a significant moment for the UK gambling sector.
"Whilst we will need to review the detail of the proposals once published, we believe proactive change will lead to a better future for our industry.
"We will continue to constructively engage with the Government and Gambling Commission as part of any subsequent industry consultation processes, with a focus on providing support to the minority at risk of gambling harm without interfering disproportionately with the enjoyment of the vast majority."