The Government is set to outline a budget for Northern Ireland amid the ongoing powersharing impasse at Stormont.
Department allocations that are expected to result in swingeing cuts to public services will be laid before Parliament by Northern Ireland Secretary Chris Heaton-Harris early on Thursday afternoon.
Mr Heaton-Harris, who has responsibility for setting the Stormont budget in the absence of devolved ministers in Belfast, is due to outline the funding plan for 2023/24 in a written ministerial statement at Westminster.
Stormont is potentially facing cutbacks to services totalling hundreds of millions of pounds.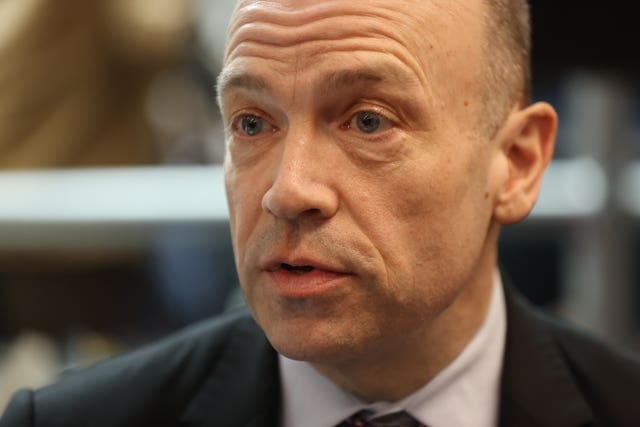 The tabling of the budget comes already one month into the new financial year.
Civil servants who are currently running public services in Northern Ireland are bracing themselves for a potentially brutal settlement.
When local ministers left office last year amid a political row over post-Brexit trade, Stormont was facing an approximate £600 million black hole.
Departmental permanent secretaries were forced to make a range of in-year savings and the Treasury provided a £330 million advance down-payment to help bridge the financial gap.
But with that £330 million having to be recouped in this financial year, the picture looks even more bleak for the 2023/24 budget.
Stormont permanent secretaries insist they should not be placed in the position of having to impose significant budget-balancing cuts, potentially impacting the most vulnerable in society.
They contend such decisions should be taken by democratically elected politicians and have urged the Government to issue ministerial directions for any major cuts that are required.
But Mr Heaton-Harris has made clear he does not intend to issue such directions, which means the decisions will fall on the civil service until such time as powersharing returns to Stormont.
Civil servants have already been handed some extra powers to take decisions usually reserved for ministers and Mr Heaton-Harris will also publish legislation on Thursday that will seek to extend those powers beyond their current expiration date of June 5.
Devolution is in abeyance as a result of a DUP boycott of the institutions in protest at post-Brexit trading arrangements.
On Wednesday, Sinn Fein vice president Michelle O'Neill called on the Government to divert more money to Northern Ireland.
Her party colleague and former Stormont finance minister Conor Murphy said the anticipated budget cuts for Northern Ireland were "devastating, immoral and indefensible".
"By exacerbating social and economic problems, the cuts will create additional pressures on the public finances and undermine public services already struggling with the effects of austerity, the impact of Brexit and the pandemic," he said.
"This unadulterated Tory budget is the direct consequence of the absence of the Executive."
The DUP has urged reform of how the region is funded, arguing that the Barnett formula used to allocate Treasury money to the devolved regions is unfair.