The wife of a wealthy businessman accused over a plot to bomb England's legal heartland won a lottery jackpot of £2.4 million, it has emerged in court.
Jonathan Nuttall, 50, allegedly targeted two lawyers who had acted for the National Crime Agency in a £1.4 million legal wrangle involving his wife Amanda.
He had allegedly become unhappy at the prospect of losing his family home, Embley Manor in Romsey, Hampshire, to pay off a settlement with the NCA, the Old Bailey was told.
On September 14 2021, two devices, one said to be a potentially viable explosive, were planted at Gray's Inn in London where Andrew Sutcliffe KC and Anne Jeavons worked.
Afterwards, Mrs Jeavons was asked who might have a grievance and Nuttall's name came up, the court heard.
The background to the case was that Nuttall and others had been the subject of a money-laundering probe by the NCA dating back to 2011.
Cross-examining Mrs Jeavons, Nuttall's barrister, George Carter-Stephenson KC, stressed the settlement was made on a "commercial basis without admitting the NCA was right about anything".
To meet payments totalling £1.4 million over eight months, Mrs Nuttall took out a loan with a firm in Australia, jurors heard.
After the payments were completed, the NCA refused to accept them over a suspicion it could have come from crime – putting the Nuttalls' home at risk, the court was told.
At a meeting, Mrs Jeavons said that Nuttall "made it quite clear he was not going to be happy with having his home threatened".
She told jurors: "In that meeting Mr Nuttall said it would be a red line if the NCA sought to recover his home.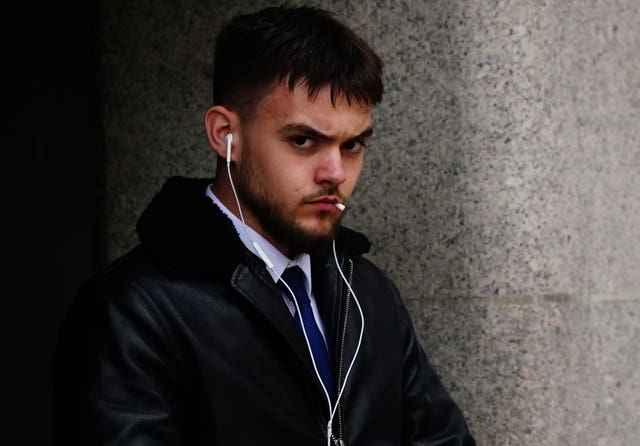 The jury asked why Nuttall had attended a meeting about his wife's settlement at all.
Mrs Jeavons said: "The clear impression is Mr Nuttall is behind the scenes orchestrating everything and Mrs Nuttall acts accordingly. He's the decision-maker."
Mr Carter-Stephenson went on to say: "Mrs Nuttall was fortunate and happened to win £2.4 million on the lottery."
Mrs Jeavons told jurors she was working from home when she received an email saying that her chambers had been evacuated.
She told jurors: "I remember thinking, suspect package, goodness, I expect it's nothing.
"I was working until 3am to 4am on this huge case. I was so busy at the time I saw the email and thought, it's a hoax, in fact I thought someone's left a package and had forgotten to ring the doorbell."
Jurors have heard that one of the devices which was left outside the lawyers' chambers came with a letter to Mr Sutcliffe.
The prosecution have said the content was designed to cause him "maximum humiliation and professional embarrassment".
Mr Sutcliffe was said to be "shocked and appalled" on learning of the false allegations.
Asked to describe her senior colleague, Mrs Jeavons said: "He was an absolute gentleman, he could talk to anybody in the room. He was a lovely man.
"I have never socialised with him other than work events."
Nuttall is accused of orchestrating the attack and recruiting his driver, Michael Sode, 58, to act as a "middleman" with Michael Broddle, 46, who planted the devices.
Broddle had in turn roped in sons Charlie, 18, and Joshua, 20, to the scheme, it was claimed.
Nuttall, of Romsey, Hampshire, Sode, of Deptford, south-east London, and Charlie and Joshua Broddle, from Hounslow, west London, deny two charges of conspiring with Michael Broddle to place an article with intent on or before September 14 2021.
Charlie Broddle denies possession of an explosive substance in relation to one of the devices.
Nuttall, Sode, Michael Broddle, Joshua Broddle and George Gray, 25, of Hounslow, deny conspiring to transfer criminal property.
Nuttall faces six charges and Sode two charges of failure of comply with a notice.
The Old Bailey trial continues