A man whose father fled Sudan on an evacuation flight has spoken of his relief after the pair were reunited at Stansted Airport following "a constant rush of bad news".
Ahmed Babikir, a British-Sudanese start-up founder from Kingston upon Thames, south-west London, picked up 63-year-old Sharief on Wednesday and described his father's return to their family home in the UK as a "massive relief" – but added he still fears for the safety of other family members who have refused to leave Sudan.
"I think it was worrying being on the outside but, it's just a massive, massive relief," the 28-year-old told the PA news agency.
Sharief Babikir, who was born in Sudan but moved to the UK as a student in the early 1990s, boarded a chartered flight from Khartoum to Stansted, although his son said he had to use a flight tracker to find out which gate his father would arrive at.
"There wasn't much information on where they would all land," he said.
"Communication could have been better, but I know that can difficult to organise.
"I had to find that information out and used a flight tracker to find him and go pick him up."
Some of Mr Babikir's family members have fled Sudan for Egypt while others are "adamant" about staying in Sudan despite the conflict.
"It is a war that has been all over social and the news, and you see videos of places you recognise and close to your family home," he said.
"There's been this collective anxiety, whether people know family members that have been injured or houses that have been looted or people that are missing.
"It's just a constant rush of bad news, which has just been worrying to see from the outside."
Mr Babikir described the war as "heartbreaking" and said anxiety about the conflict means he has struggled to work on his business.
"Everyone is in shock and most of us have been struggling to do some work over here," he said.
"It's a sense of grief for this country. You're never sure whether you're able to go back.
"You never know when the war will end… so I think in that sense it's very worrying and there's this massive sense of uncertainty.
"Will family members who have fled ever go back? Or will this be something that ends in the next couple of weeks and are people able to go back to their original lives?"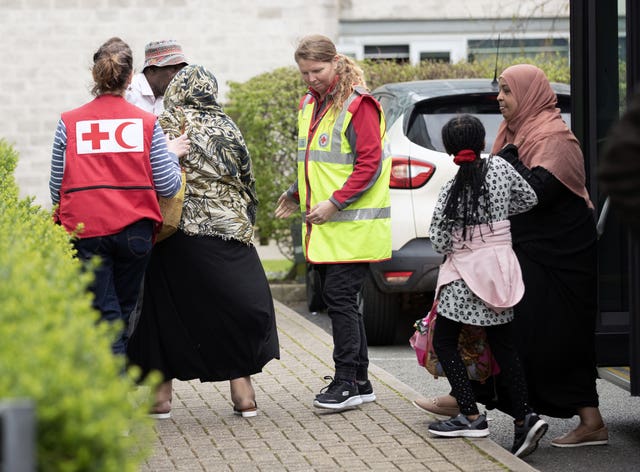 "It's been a successful evacuation," he said.
"But now that infrastructure and routes have been set up to evacuate British nationals, I think it is key for governments to use those same routes and same leverage they've built for humanitarian aid.
"If humanitarian corridors aren't opened up within the next few days, the city (Khartoum) will collapse."
Sharief Babikir is a professor of electrical engineering at the University of Khartoum and was forced to leave his work and home to flee the war.
"My dad is a professor, so not only has he left behind his things, but also all of his students – his PhD students, masters students, undergrads, and people just about to graduate and hoping that they can get on with their future at some point," his son said.
"War causes a massive impact on people's lives, and education is one of the bits we don't think about too much."