People are spending more money but buying fewer products from Unilever as it continues to lift prices to combat higher costs.
Unilever, which owns a raft of household brands from Dove and Vaseline to Ben & Jerry's and Hellman's, said its sales grew by more than a 10th over the first three months of the year, compared to the same period last year.
The better-than-expected figure was driven by price hikes, with the company lifting prices by 10.7% over the period.
But the volume of total sales dipped slightly as people put fewer items in their baskets.
The consumer goods giant took in more cash from sales across its ice cream brands including Ben & Jerry's, Magnum and Cornetto after bumping up prices, despite the volume of sales falling by 4%.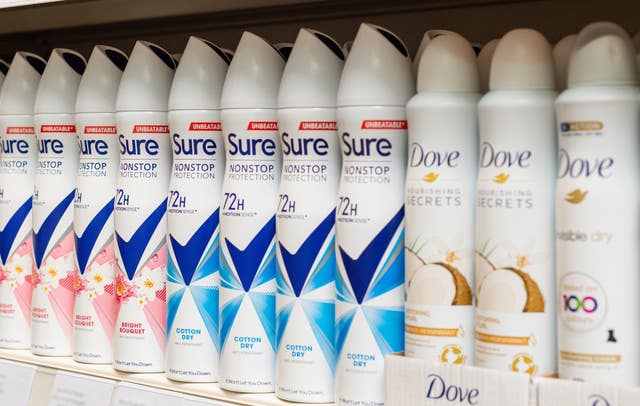 "In a volatile and high-cost environment, we continue to carefully balance price growth, volume and competitiveness", Unilever said.
Price growth will remain high throughout the first half of this year, Unilever said, and is expected to "soften" through the year – but will not come back down.
It comes as Unilever expects to face an additional 1.5 billion euros (£1.3 billion) in costs over the second half of the year as it is affected by inflation pushing up the cost of key materials and energy.
The global business is planning to make about 600 million euros (£532 billion) in cost savings, primarily this year.
Nevertheless, it reported a turnover of 14.8 billion euros (£13.1 billion) over the first quarter, up 7% from the previous year.
"When inflation catches light, like it has in the past year, consumers tend to stick with products they know even as the company hikes prices to sustain its margins.
"It is this resiliency that is giving the maker of Dove something of a squeaky-clean investment case at the moment.
"In its forward guidance the firm is more cautious, but it does not anticipate price falls for its products in 2023.
"This is bad news for consumers being squeezed relentlessly by retail price hikes, but not necessarily a problem for Unilever and its peers for now."