The Government's long-promised and repeatedly delayed gambling White Paper, which was included in the Conservative manifesto in 2019, has arrived.
But despite Culture Secretary Lucy Frazer saying the plans will close the "trapdoor to despair and isolation" that is online gambling, there are concerns the White Paper will fall short of the action required to prevent widespread harm.
Ms Frazer insists the plans will "redress the power imbalance between punters and operators" with measures including affordability checks aimed at protecting problem punters and maximum stakes for online slot machines.
However, the Government will only pledge to consult on these elements.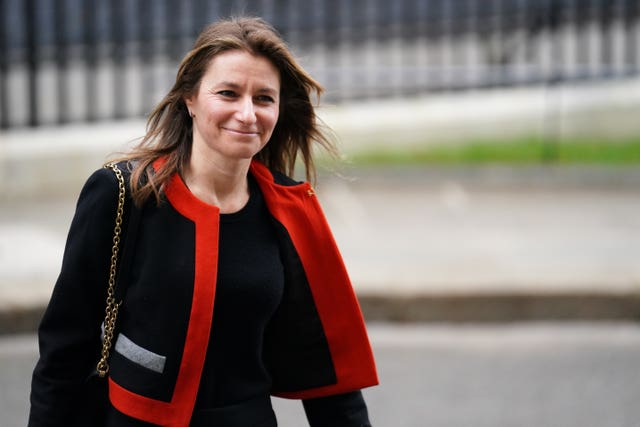 "I know this is my party's government but you will then have to ask how many ministers have accepted hospitality," he added.
The influence of the gambling industry in Westminster has been a growing concern as the industry ballooned online, but the legislation which regulates the sector has not been adapted.
The recent case of Blackpool South MP Scott Benton, who was secretly filmed offering to lobby ministers on behalf of the gambling industry in exchange for money, brought the issue of influence to the fore.
The apparent confidence with which Mr Benton offered to leak a confidential policy document or "call in favours" from parliamentary colleagues on behalf of industry "investors" set alarm bells ringing.
Despite criticism of Mr Benton's conduct across the political divide, research has shown many MPs are willing to benefit from the gambling firms' generosity.
Analysis of the register of members' financial interests by Sky News found firms spent more than £200,000 on attempting to cultivate relationships with MPs over the course of the last parliament.
This expenditure was largely focused on tickets to sporting events and other hospitality.
The latest register up to April 17 states that Mr Robertson is employed by the BGC as an adviser on "safer gambling and sport", for which he receives £2,000 a month for 10 hours' work.
On March 17, the BGC paid for a £1,950 hospitality pass for Cheltenham racecourse for the Tewkesbury MP and his wife.
Another Conservative to recently benefit from hospitality paid for by the BGC was Milton Keynes North MP Ben Everitt, who received a ticket for the England vs South Africa rugby union international at Twickenham stadium costing £1,138.80.
But the BGC generosity extends beyond the Conservative Party.
Labour MP for Nottingham North Alex Norris, who is a shadow minister for levelling up, received two tickets for separate sporting hospitality from the BGC worth a total of £500.
Mr Norris also received hospitality from gambling and leisure company Hestview Ltd, as did six other MPs, including farming minister Mark Spencer and prominent Conservative backbencher Caroline Nokes.
These hospitality gifts do not equate to influence, but campaigners will question why the gambling White Paper has not gone further to rein in an industry that many believe is not doing enough to prevent harm.
Official figures show the NHS is treating record numbers of people for gambling addiction, with nearly 50% more referrals in 2022 than the previous year.
This rise has coincided with the gambling industry increasing the amount it spends on MPs tenfold in five years, according to analysis by The Guardian.
With the Government opting for consultation rather than decisive action on key measures in the White Paper, questions will be asked about the level of sway enjoyed by one of the best connected sectors in Westminster.