A Scottish church leader has said he is "honoured" to be asked to fulfil a key ceremonial duty at the coronation of King Charles.
The Most Rev Mark Strange, Primus of the Scottish Episcopal Church, will present the Sovereign's Sceptre with Cross to the Archbishop of Canterbury at what is described as an important and symbolic moment at the heart of the coronation service on May 6.
The Archbishop will then place the Sceptre in the right hand of the King, just moments before he is crowned at Westminster Abbey.
Mr Strange, Bishop of Moray, Ross and Caithness, has been invited to fulfil the role in honour of his service to the church and the wider Anglican Communion, as well as of his contribution to public life.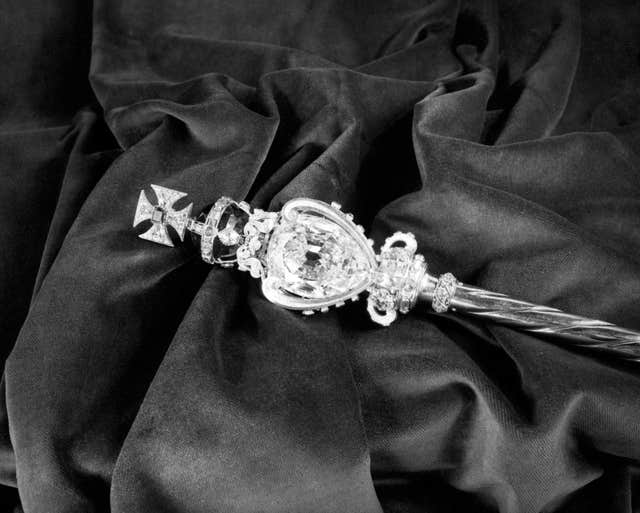 "Last year I was among those who gathered at Westminster Abbey to give thanks and bid farewell on the sombre occasion of the state funeral of Her Majesty the Queen.
"It is a privilege to return to the Abbey on what will be a joyful day and once again represent the Scottish Episcopal Church.
"I am especially grateful that the invitation acknowledges my service not just in Scotland but in the wider Anglican Communion and within civic society.
"To be recognised for these commitments, which are so important to the role of Primus, is deeply appreciated."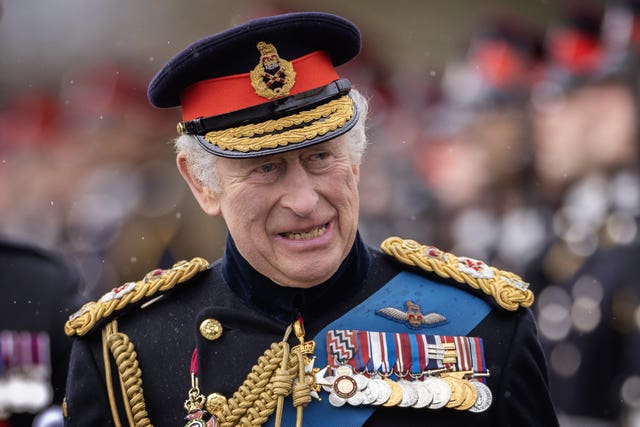 The two Sovereign's Sceptres are part of the Coronation Regalia, sacred and secular objects which symbolise the service and responsibilities of the monarch.
The Sovereign's Sceptre with Cross has been used at every coronation since Charles II's in 1661.
It comprises a gold rod, surmounted by an enamelled heart-shaped structure which holds the Cullinan I diamond.
The Sovereign's Sceptre with Dove is symbolic of justice and mercy and is placed in the monarch's left hand for the crowning.
It will be presented by the Archbishop of Wales.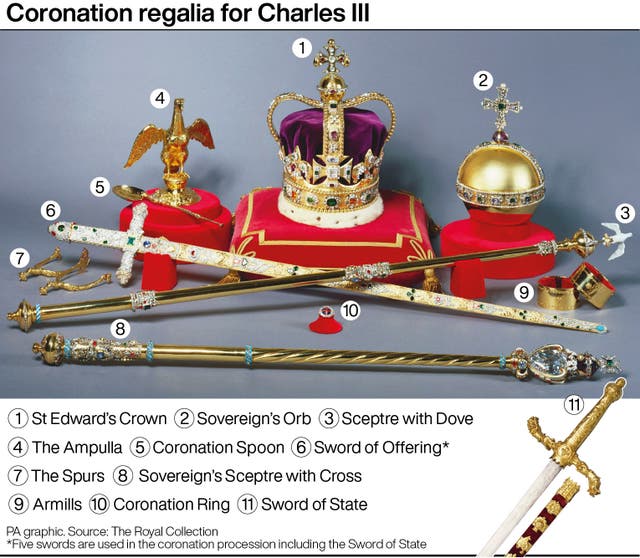 He will attend in his capacity as the ex-officio chair of the Walker Trustees, a role which incorporates the position of the Heritable Usher of the White Rod, a historic office of the Parliament of Scotland.
White Rod has no official duties nowadays but one of the remaining honours of the office is to take part in the coronation procession.
Dr Armes said: "I am glad that this part of Scottish tradition is being maintained and I am honoured and excited to be the person upon whom the duty falls of continuing this historic convention on the occasion of the first coronation in 70 years."