A classroom staple – the wooden "ruler of rulers" with its timeline of kings and queens – has been updated to mark the reign of Charles III.
English Heritage's version of the 30cm measuring stick, listing monarchs over the last 1,000 years, now includes the new King ahead of his coronation next week.
And the charity announced a "ruler amnesty" between now and May 8, inviting anyone with an old-style history ruler ending with Elizabeth II to swap it for a Charles III one for free at English Heritage shops.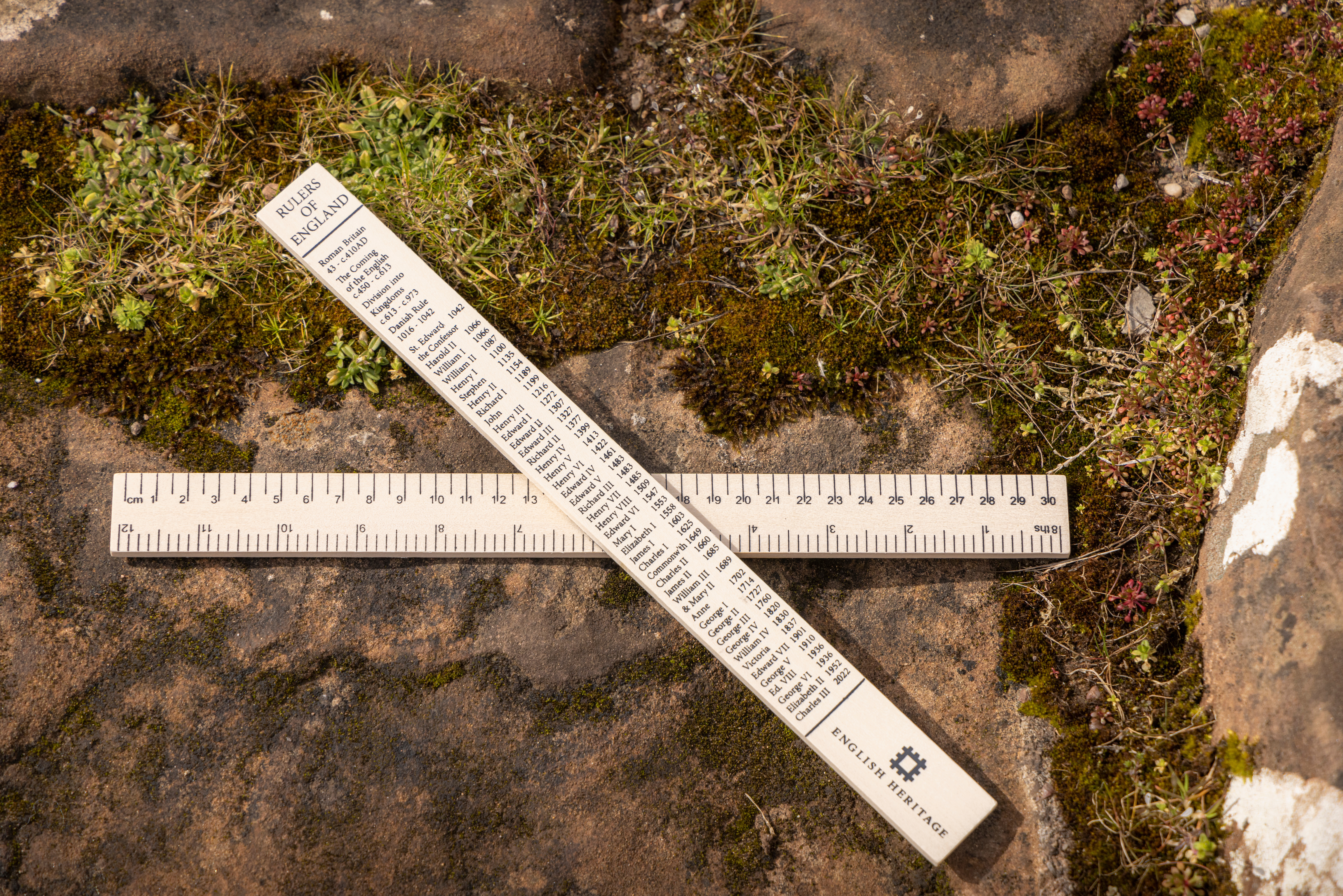 Greg Rutherford, Olympic gold medal-winning long jumper and self-confessed history enthusiast, helped unveil the ruler.
"I've had one of these rulers since I was a boy and it's one of my most prized possessions," Rutherford said.
"I memorised every single king and queen. Perhaps as a result, history has become a life-long passion for me and I'm really keen to pass that on to my children – we spend a lot of time as a family exploring castles and looking for treasure."
Kenilworth Castle is also screening the coronation live on May 6, and family-friendly films for the rest of the weekend.
Tickets are free for English Heritage members but must be booked in advance.