The King and Queen Consort will use two coaches on their coronation day – the modern Diamond Jubilee State Coach and the 260-year-old Gold State Coach.
– Diamond Jubilee State Coach
Charles and Camilla personally decided to make their 1.3-mile outward journey – known as the King's Procession – from Buckingham Palace to Westminster Abbey in the more comfortable Diamond Jubilee State Coach.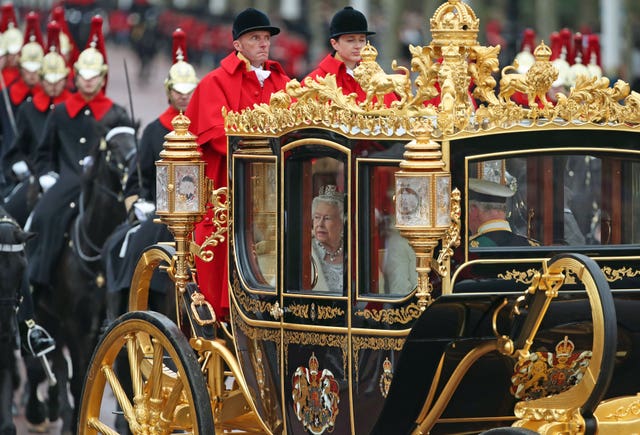 It has shock absorbers to stop it from swaying, and heating, internal lights and power windows.
It was first used by the Queen at the state opening of Parliament in 2014.
Built in Australia, it combines traditional craftsmanship and modern technology, and its aluminium body is prevented from swaying by six hydraulic stabilisers.
Its interior is made from objects donated by more than 100 historic sites across Britain.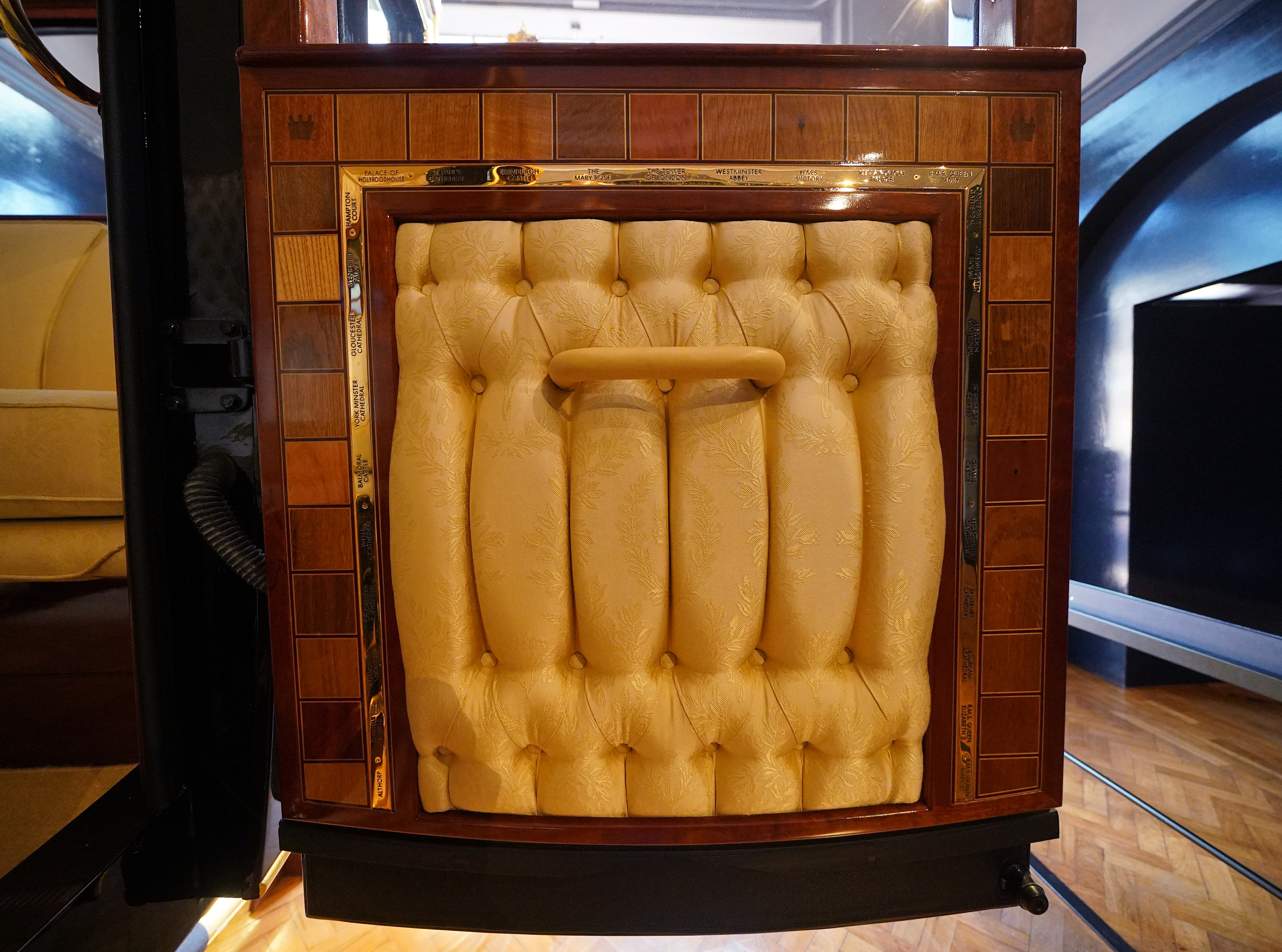 Wood from royal residences such as Buckingham Palace, Kensington Palace and Windsor Castle, as well as the Tower of London, Diana, Princess of Wales's ancestral home Althorp and 10 Downing Street also form part of the carriage.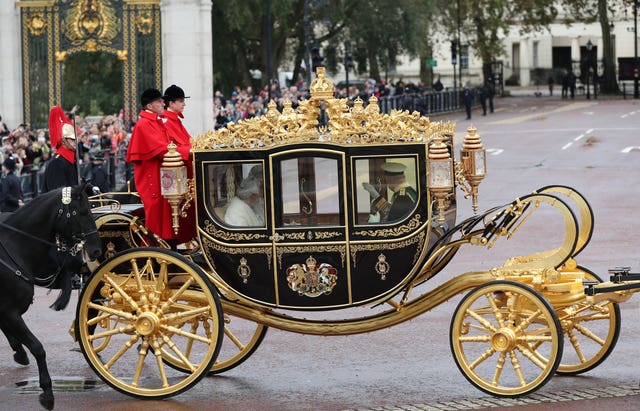 – Gold State Coach
The grandest royal coach in the Royal Mews is more than 260 years old and made of giltwood, a thin layer of gold leaf over wood, and was first used by George III.
The late Queen rode both ways in the Gold State Coach for her 1953 coronation, famously describing the bumpy experience as "horrible".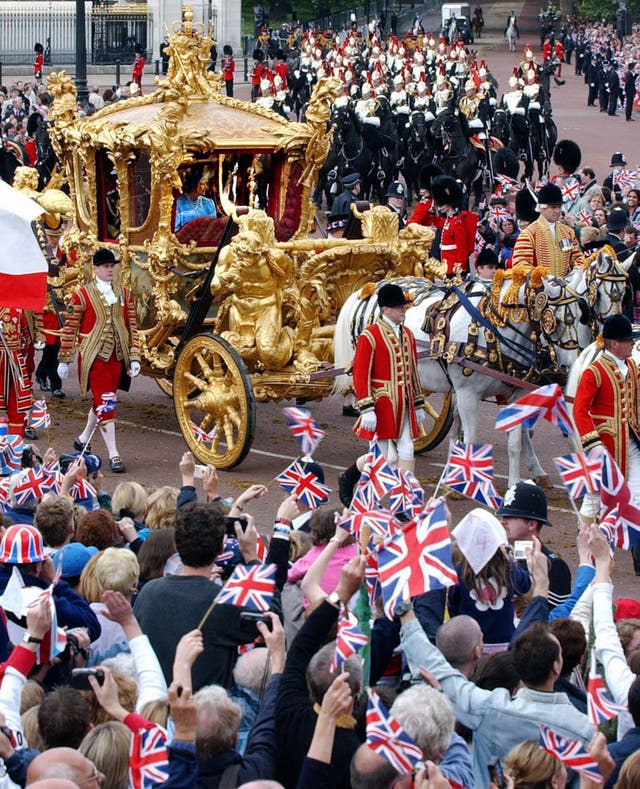 The coach is suspended on leather straps and is said to creak like an old galleon as it rolls along.
Only a sovereign and their consort are permitted to travel in the historic Gold State Coach.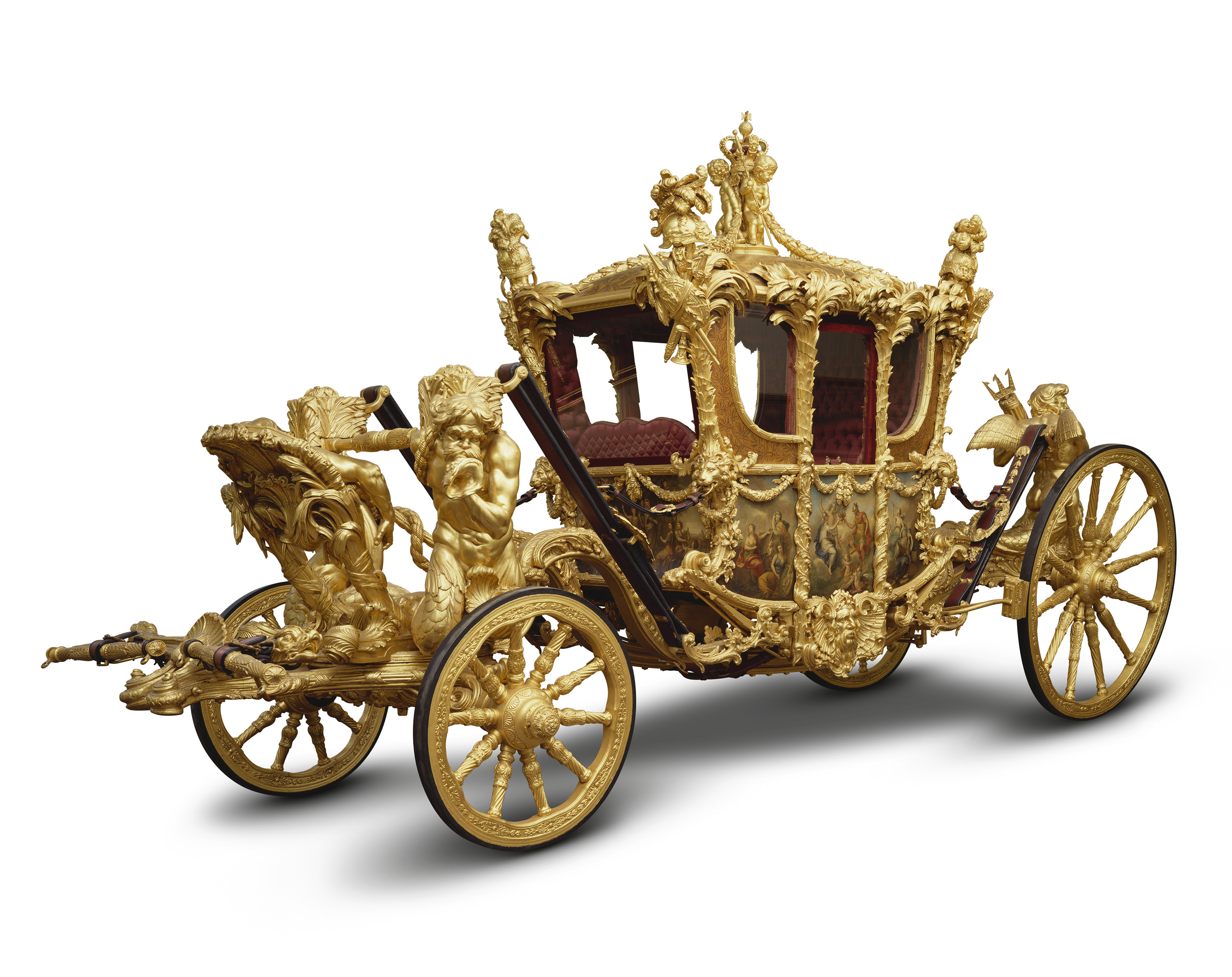 It was built in 1762 and the four original leather straps which support the body of coach were replaced 15 years ago making it run better.
The carriage has been used at every coronation since 1831, but even the then-monarch William IV – who was known as the Sailor King – likened it to "being aboard a ship tossing in a rough sea".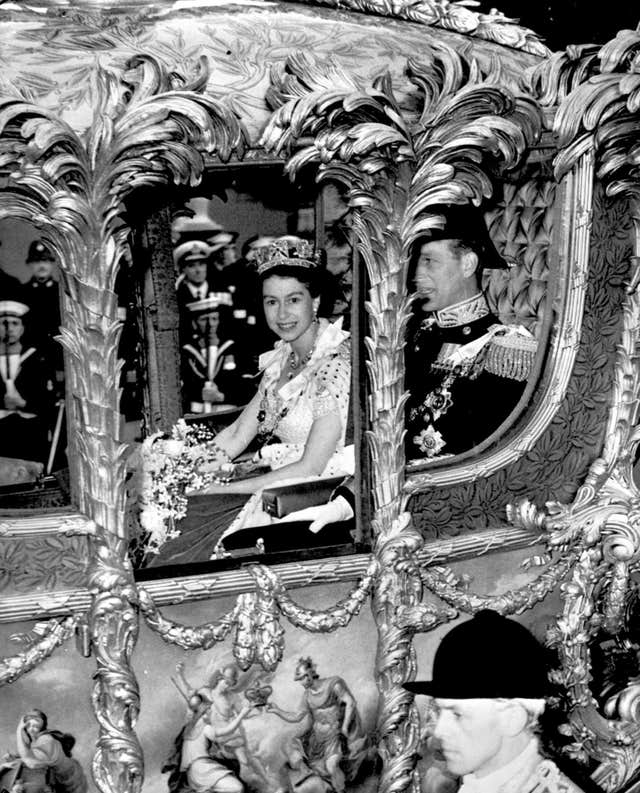 A hot water bottle was strapped under the seat for Elizabeth II to keep her warm during the unseasonably cold day of her coronation in June 1953.
It will take 20 people to push it out of its permanent home in the Royal Mews into the courtyard ready for the coronation, and a window and a door will have to be removed to create enough space for the huge carriage to pass through into the open air.
The coach features magnificent painted panels of Roman gods and goddesses, rich gilded sculptures including three cherubs on the roof representing England, Scotland and Ireland, and four massive triton figures above each wheel.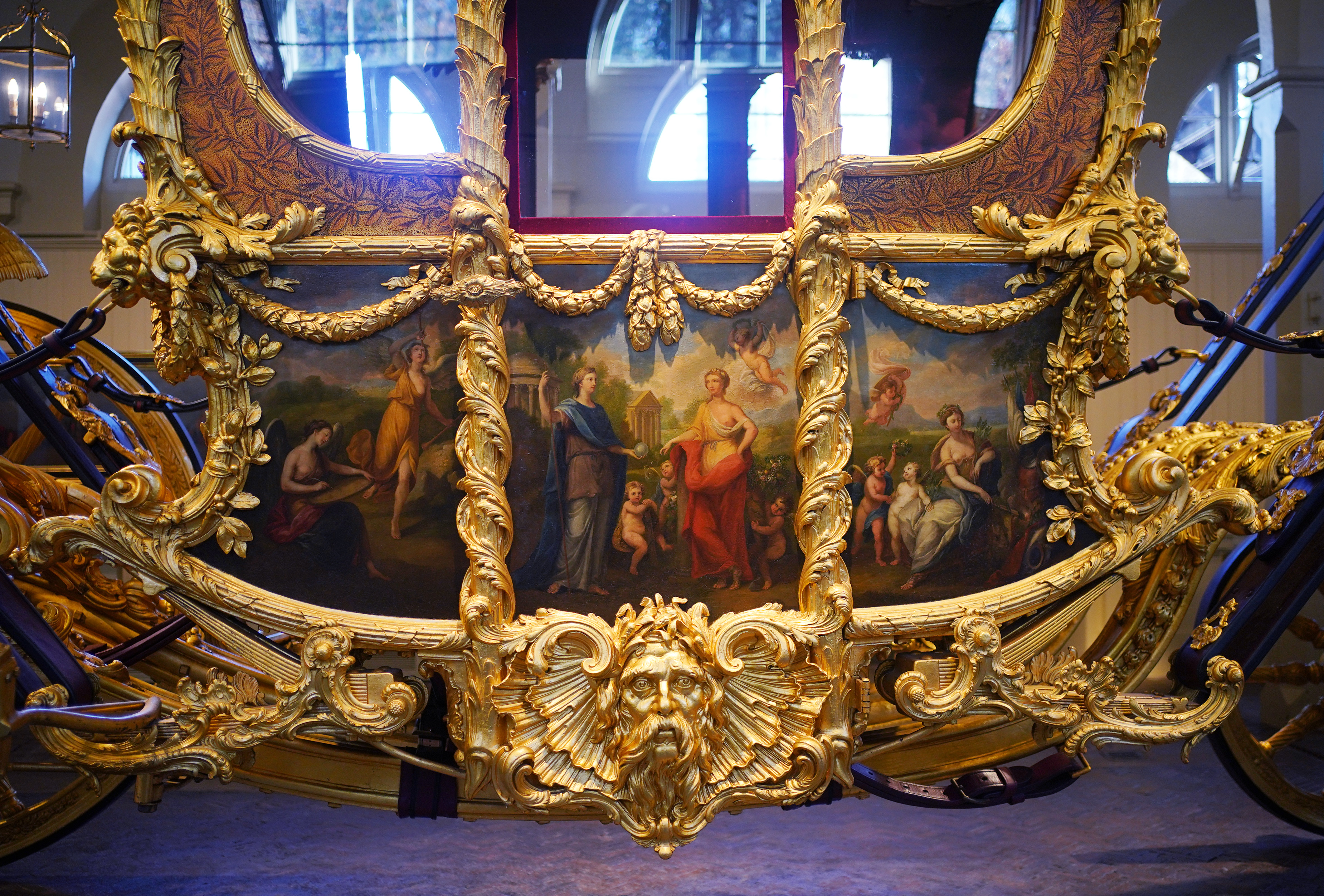 It was last seen on the streets of London for the Platinum Jubilee pageant last year, when it travelled empty except for archive footage of Elizabeth II on her coronation day projected on to its windows.
Before that, it had not been used since the Golden Jubilee of 2002.