The UK will end evacuation flights from Sudan within the next 24 hours, the Government has announced.
Deputy Prime Minister Oliver Dowden said rescue operations would cease following a "significant decline" in the number of British nationals coming forward to flee the war-torn country.
Some 1,573 people on 13 flights have been evacuated from the Wadi Saeedna airfield near the capital of Khartoum but thousands more UK passport holders may remain.
It comes amid criticism of the pace of the British evacuation, which was bought more time after a three-day extension to the ceasefire between warring generals was agreed on Thursday.
Mr Dowden denied the Government would effectively "abandon" those who have been unable to make the potentially dangerous journey to the airfield with its decision to cease flights.
"I wouldn't accept that characterisation. The first thing I would say is that every single British national that has come forward and their eligible dependants have been put safely on to a plane," he said.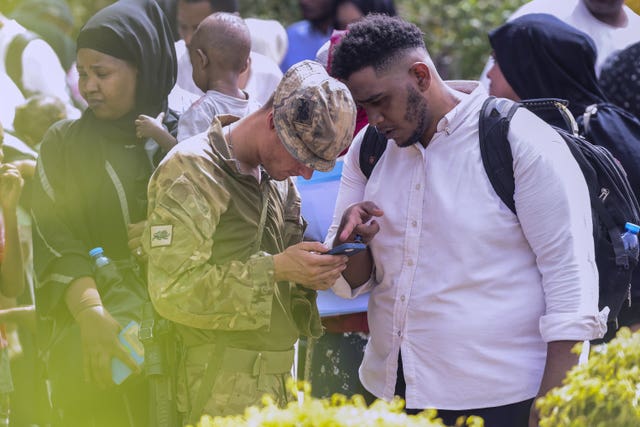 He said "consular assistance" will remain available at exit routes from the country after the end of evacuation flights.
Downing Street has so far rejected calls to widen the eligibility for evacuation beyond British passport holders and their immediate family.
Concerns have been raised that the current approach could see families split up or some members left behind, with Labour calling on ministers to use the longer window to extend eligibility for evacuation before it is "too late".