Three men living with prostate cancer hope to hike three of the highest peaks in Yorkshire in nine hours to create lifelong memories even when they are "no longer here" and "encourage people to live their best life".
Kevin Webber, 58, Paul Dennington, 57, and Ian Tetsill, 52, are to hike a total of 24 miles and reach heights of 5,200ft walking up and down Ingleborough, Pen-y-ghent and Whernside for Prostate Cancer UK.
"We hope that by doing this we will encourage other people to get out and challenge themselves a bit, and do some good, either for prostate cancer or for whatever cause matters to them," Mr Webber, who lives with incurable prostate cancer, told the PA news agency.
Speaking on behalf of Mr Dennington, who also lives with incurable prostate cancer and has just years to live, and Mr Tetsill, whose prognosis is curable, Mr Webber, from Epsom, Surrey, hopes their challenge will "encourage people to live their best life".
"We hope to raise awareness about living your best life," said the 58-year-old giving manager at NatWest.
"It's to prove to people that there's loads of stuff you can do, even when there are things you can't."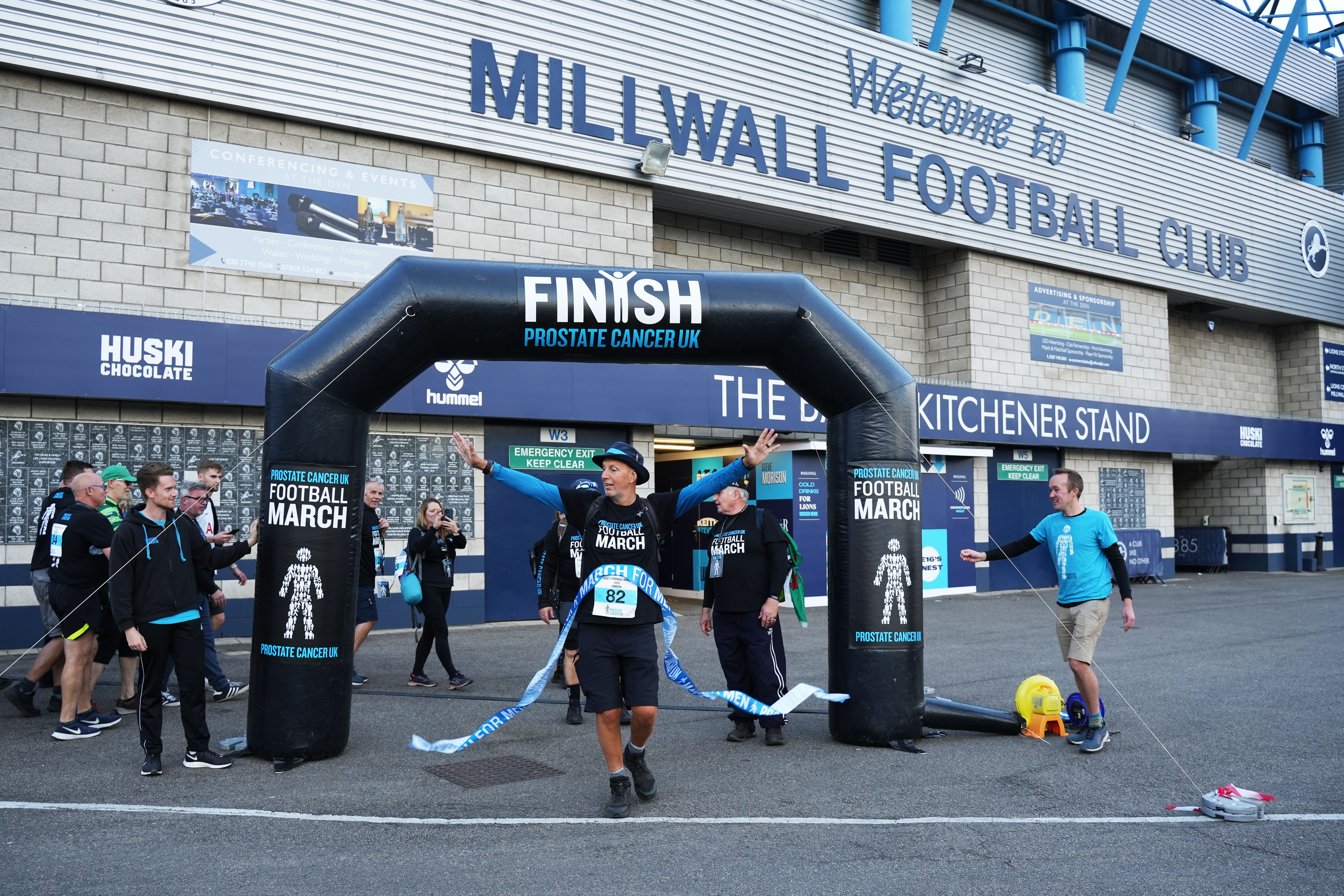 Mr Tetsill, from Tamworth, Birmingham, and Mr Webber met on an organised charity walk for Prostate Cancer UK while Mr Dennington, from Gillingham, Kent, approached Mr Webber to see if the pair would take on the challenge.
The trio jokingly named each of the Yorkshire peaks after them – Pen-y-ghent is renamed to Paul as both names begin with P, while Ingleborough will be called Ian because it starts with I.
"There isn't one that starts with K, but Whernside is W and my surname is Webber, so they call me Wonderful Webber," explained the 58-year-old.
Mr Webber is grateful to do the challenge with Mr Dennington and Mr Tetsill as "having people who care is important".
"Cancer, just like life is, you haven't got to do it on your own," he said.
"Adversity got us together – I would never have known them otherwise. I wasn't looking to make new friends, but, actually, I did.
"That matters a lot – having people who care is important.
"I do realise that most people in my situation give up. That's why it's great to spend time with Ian and Paul because they haven't given up either."
He said he appreciates the shared understanding that the trio have together, feeling like he can be his true self around them.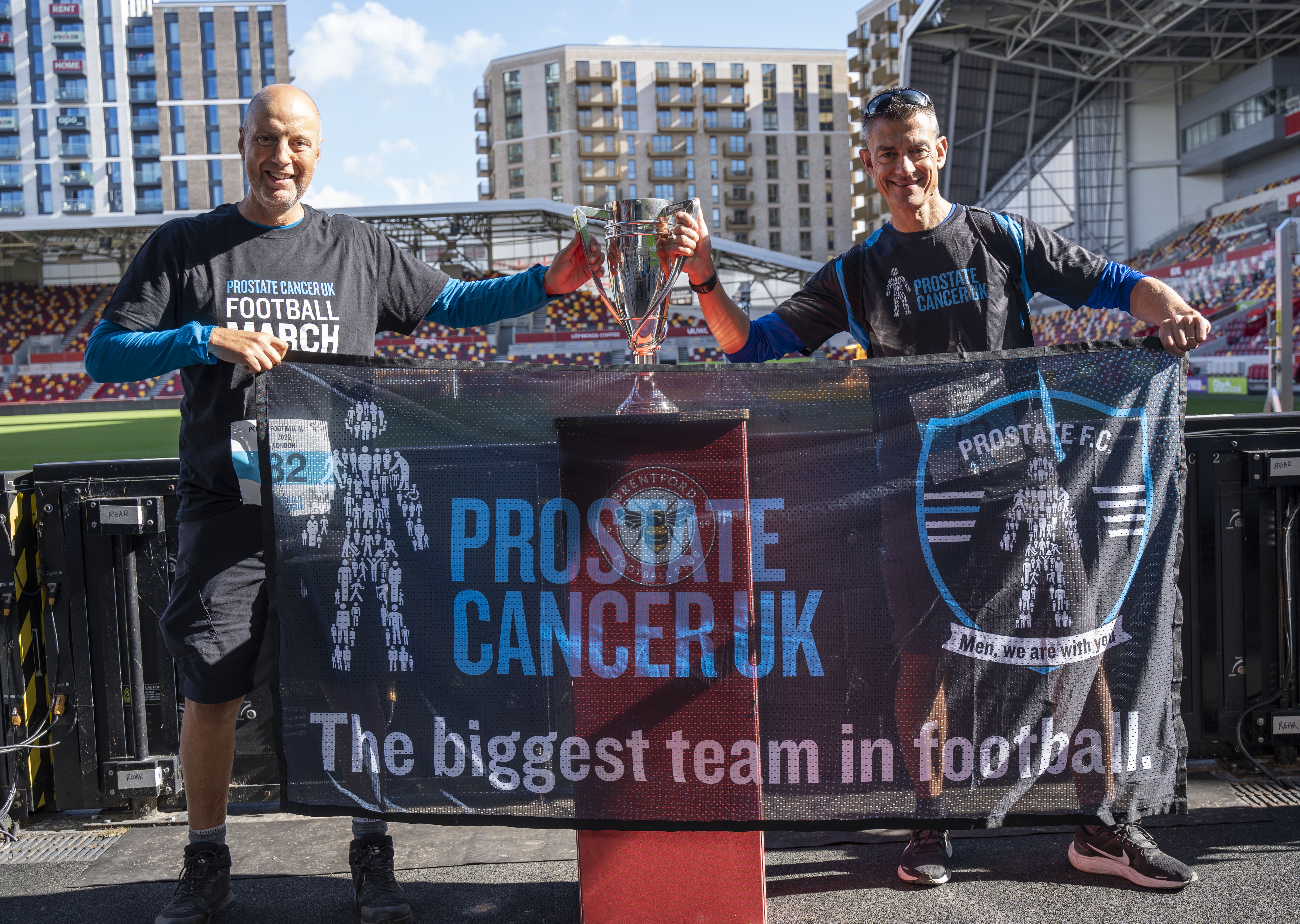 "It's nice to spend time with two other people where you really can share and genuinely understand where people come from.
"It's a rare opportunity for me to spend time with people … in my boat. I like to think I'm always me, but actually, with them, I really am me."
The trio, who have tried their best to train together in person, "laughed for six hours and joked and talked about challenges and problems", during their training walk, said Mr Webber.
They hope the upcoming challenge will serve as a way to remember each other when they pass away.
"When one of us is no longer here, then the two remaining people will go up to the person's peak and think about it and say a few words," he said.
"When you think about your own demise … you do sometimes think about what your legacy will be.
"I would just like to be, not remembered from an ego point front of view, but I would like to make an impact on the country."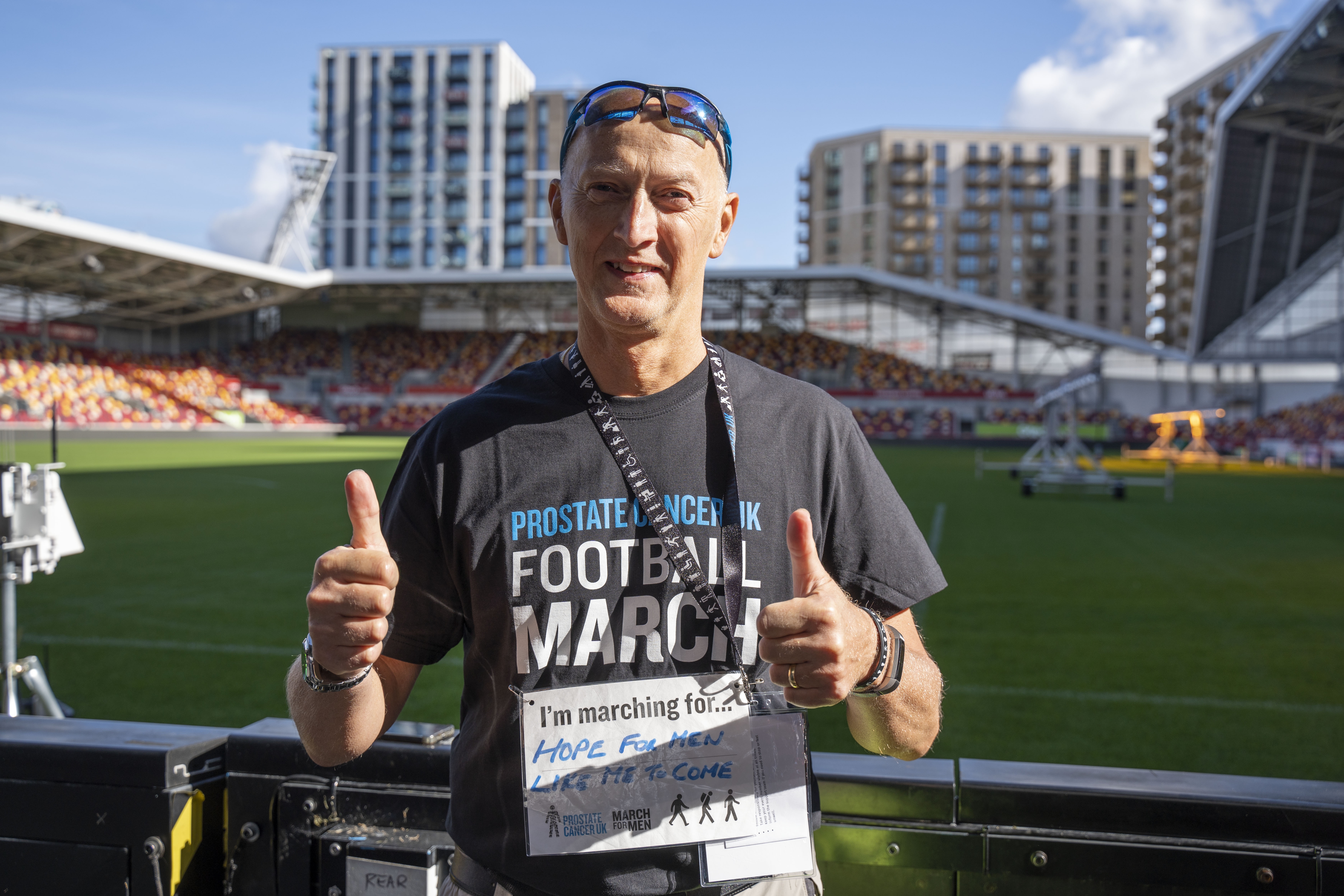 "I was 49 at the time, and my kids were aged nine, 14 and 16", he said.
"When I was diagnosed, I thought my youngest wouldn't have a dad by the time he is 11.
"I thought that was very sad and not good for many reasons, so I'm very honoured to be here still."
Mr Webber cried when he was diagnosed.
"I had dreams of seeing my daughter going to university … maybe one day be a grandad and retire and drive around Europe in a campervan," he said.
"But, suddenly, all those dreams, when you're told two years, disappear overnight because you won't be here for them."
The 58-year-old used exercise as a way to recover from his treatment and managed a three-mile run the day after receiving chemotherapy.
Since then, he runs a minimum of 3.3 miles daily.
"That's because 33 men die every day of prostate cancer in the UK," he said.
"Every day I go running, I think about the men who won't be here tomorrow, and beyond them, I think about their families.
"I have three missions in life – Number one is enjoy yourself every day, but never at the expense of someone else, number two is to make the best memories for you, your family, and friends, and number three is to do some good every day."
The walk will start at Holton-in-Ribblesdale, just two miles away from the first peak, Pen-y-ghent, and will take place on Wednesday, May 3.