A charity established by the King to promote sustainability has begun hosting events to mark the coronation including a tea dance to help combat social isolation.
Festivities held by the Prince's Foundation started with a tea dance for 140 people at the charity's headquarters of Dumfries House on Tuesday to celebrate the local community in East Ayrshire and help combat social isolation.
Guests were treated to coronation-themed dishes created by school pupils involved in the charity's Food for the Future education programme.
And, in nearby New Cumnock, a celebratory swim took place at Scotland's only freshwater, outdoor, heated public lido, which was refurbished by the foundation in 2017.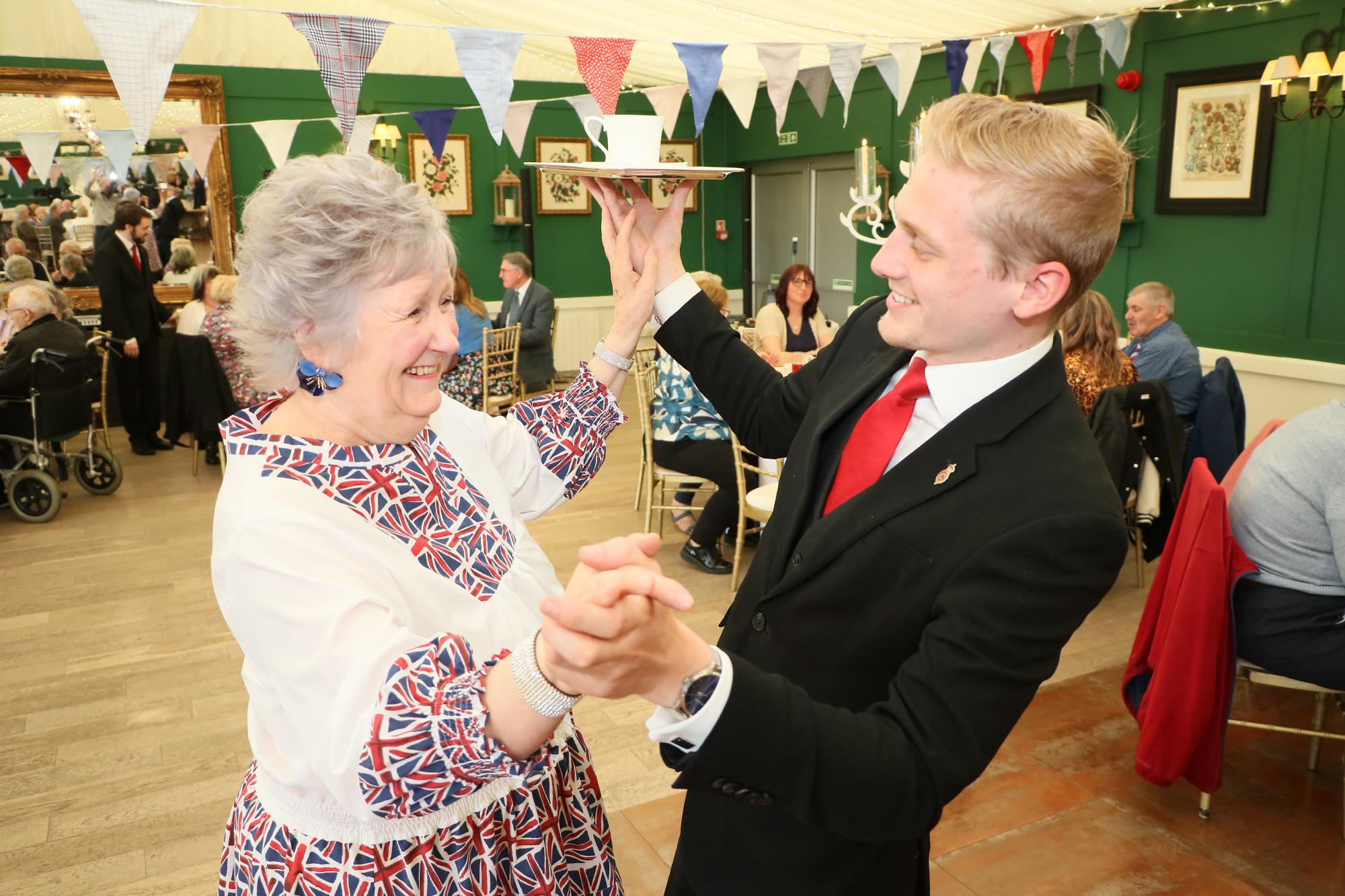 Hundreds of locals attend tea dances at Dumfries House every year which are run as part of the charity's ongoing health and wellbeing programme.
Gardeners at Dumfries House have also been busy planting a "CR" – Charles Rex – cypher centrepiece in the Queen Elizabeth walled garden at the property to mark the coronation.
More than 100 people will attend a second tea dance at Dumfries House on Sunday and the grounds of The Castle and Gardens of Mey will be free to enter for the public on the day of the coronation.
A picture of the late Queen's coronation in 1953 will be recreated at 3pm on Saturday by staff at the Caithness landmark.
The photo, by Nan Fraser of Canisbay, comes from a book in the castle library called Lest We Forget The Parish of Canisbay.