Protesters planning unannounced action at the coronation could be mistaken for plotters who wish to cause harm, a security expert has warned.
Former royal protection officer Simon Morgan told the PA news agency demonstrators need to be aware that they will be in the middle of an armed policing operation.
Now director of operations at security firm Trojan Consultancy, Mr Morgan said: "It's an armed policing operation because of the threat that the UK faces, the threat that the royal family faces, dignitaries that are attending. So we have to be very careful.
"Somebody that's going to run out in front of the carriage, fiddling with something in their rucksack, who's to say that's not an IED rather than a banner that's just going to be unfolded.
"These demonstrators have to be very careful as to the environment that they're going into, the police are acutely aware of it."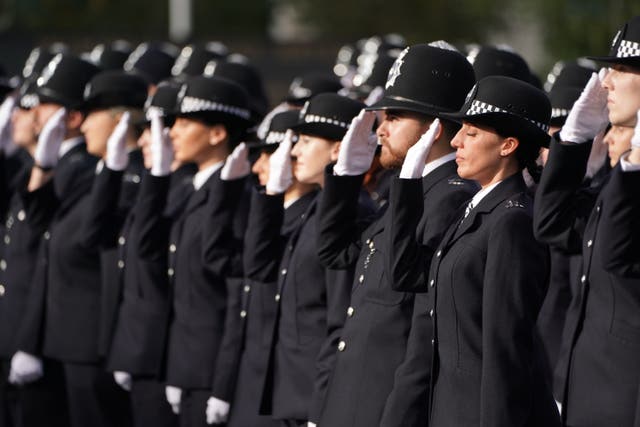 "Then you'll be looking at the single cause issue," Mr Morgan said. "Those people that will use the glare of the media spotlight to highlight their cause globally, and for that I include Just Stop Oil, Extinction Rebellion, the Not My King anti-monarchist movement.
"And then ultimately you still have the common or garden criminals who will look to pick pockets and steal things; sex offenders who will come in and commit indecent assaults, things like that – all that will be part of the policing plan."
The procession route will be lined by thousands of police officers watching the crowd, with plain clothes colleagues also mixing with members of the public.
"You've got one of the world's leading countries covered in CCTV everywhere.
"There'll be eyes everywhere and the chance of anything untoward occurring of a serious nature is extremely low."
Police and security chiefs will have learned lessons from running operations around the Platinum Jubilee and the Queen's funeral, he said.
"The actual security effort is a mammoth tasking of epic proportions. But don't forget the police are and security services are very finely tuned and professional in their delivery of countering threats.
"They've had much practice in the lead up to this coronation through the Jubilee and also the late Queen's funeral, it's a similar scale.
"They would have learned some lessons in those two previous occasions and finely tuned from that."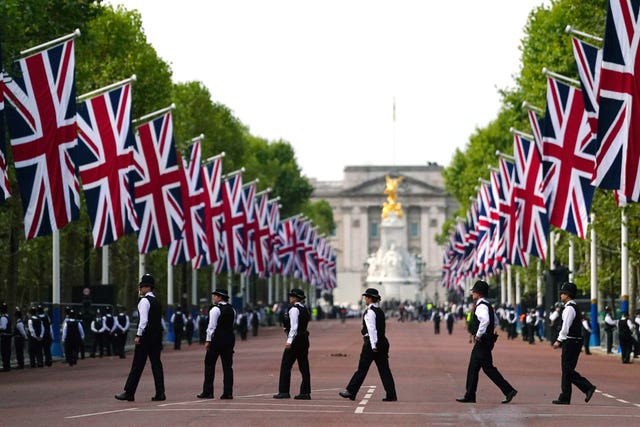 Mr Aitch, a former soldier and bodyguard who has written a book on close protection said: "What you see on TV in the huge presence of uniformed police, this is the proactive element to ensure that the areas used by the procession are as sterile as possible.
"And then on top of that, you would have a reactive effort, and that reactive effort is probably in a way more important because you will need an immediate response to reports of a lone wolf attack in a crowd, a vehicle-borne attack, or for a full-on scaled terrorist incident.
"You will have specialist police counter terrorist firearms officers, Special Forces, they'll be holed up somewhere in barracks, local stations, areas strategically situated around London, ready to respond in the right manner."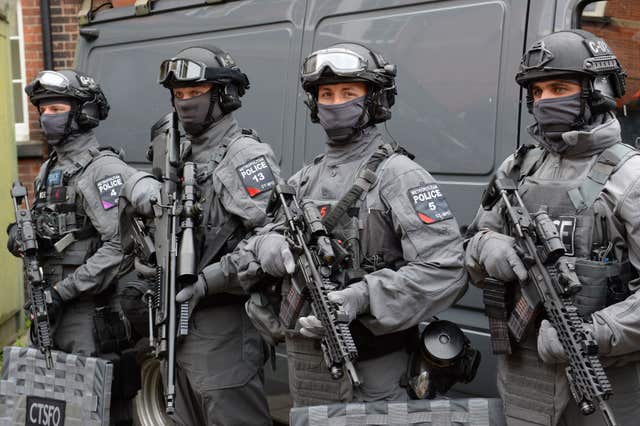 Road closures and vehicle barriers would reduce the risk of a Westminster Bridge-style attack, while searching anyone with a big bag or in unseasonal clothing could help stop a bomber.
"If you look at something like the Manchester arena bomb attack, then you've got to have your search regime.
"You've got to look at people that are coming into your footprint with large rucksacks, or with heavy winter clothing – bear in mind, it's spring at the moment and you know, the weather is kind of quite nice.
"You do have to look to identify people that could cause you harm."
International events also need to be taken into consideration, and MI5 and MI6 will have been monitoring "chatter" to disrupt any potential plots, Mr Morgan said.
"All that information is being analysed, seeing what the chitter chatter is.
"Who's doing what, who says they're going to do what, who has gone silent?
"You have a local and a national intelligence picture as well, which is obviously the work of MI5 here in the UK.
"And then you get to the international picture and what the UK is also involved in at the moment globally, because that plays part of your risk assessment as well.
"At the moment, we're still involved in the war on terror, that hasn't gone away.
"We have the war in Ukraine as well. We're involved in that, so too are a lot of our strategic allies, some of whose heads of state will be at the event as well.
"There's lots of things to consider, both from what's happening on your doorstep all the way to things that are thousands of miles away."