The April heatwave that broke temperature records in Spain and Portugal was made at least 100 times more likely because of climate change and would have been almost impossible without it, scientists have said.
South-western Europe and North Africa experienced extreme temperatures last month that only usually occur in July and August.
The April record for Europe was set in Cordoba at 38.8C while Portugal saw its national record broken with a temperature of 36.9C.
Several records were also broken across Morocco with various cities experiencing more than 41C while temperatures exceeded 40C in Algeria.
Scientists from the UK, France, Morocco, the Netherlands and the US, who are part of the World Weather Attribution group and the Intergovernmental Panel on Climate Change, analysed to what extent human-induced climate change influenced the likelihood and intensity of this spring heatwave.
The Earth's temperature has warmed by 1.2C compared to pre-industrial times and is continuing to heat up as more greenhouse gasses are emitted.
Without climate change, the heatwave would have been between 2C and 3.5C cooler, the researchers said.
They also forecasted that had the heatwave occurred with global temperatures at 2C, as is predicted to happen within the next few decades, local temperatures would have been another 1C hotter, at a "very conservative" estimate.
Dr Friederike Otto, a climatologist at Imperial College London, said: "There's good news and that is there is no lock-in effect for extreme temperatures.
"So when we stop burning fossil fuels and when we stop emitting greenhouse gases, then extreme temperatures will stop rising.
"But, of course, until that time, we see a very, very strong increase in extreme heat and that means that as long as we continue burning fossil fuels, we will see every year the chances of record temperatures getting higher and higher and we will see ever higher temperatures."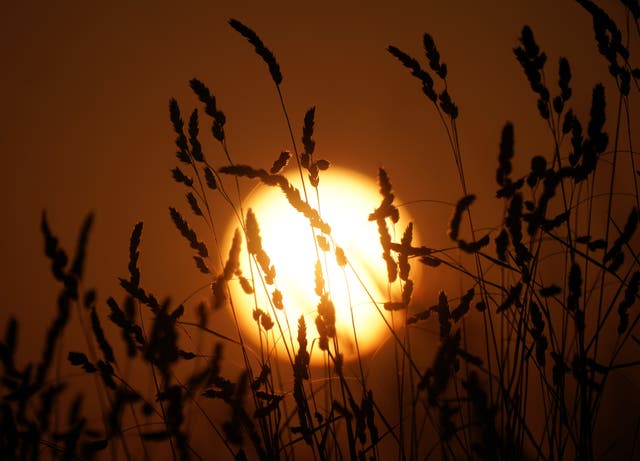 Last year, saw record summer temperatures across Southern Europe as well as destructive wildfires and a severe drought that is continuing through 2023.
More than 4,000 people died in heatwaves in Spain last year and more than 1,000 in Portugal, while every year an average of 262, 250, and 116 people die from heat-related illness in Algeria, Morocco, and Tunisia, respectively.
Dr Fatima Driouech of the University Mohammed VI Polytechnic in Morocco, said: "Illnesses and heatwaves tend to be particularly deadly because of a lack of acclimatisation of the population and also the lower preparedness for heat.
"These record temperatures come on top of a historical multi-year drought in those regions and then worsened in terms of the impacts of the heat on agriculture which is already threatened by an increase in water scarcity from the combined effects of climate change but also water use.
Gareth Redmond-King, head of the international programme at the Energy and Climate Intelligence Unit, said: "When Brits hear record temperatures in Spain and Portugal, we may picture sun, sand and sangria.
"But as we know from last summer, here at home the reality is more dangerous: 1,500 additional deaths in England on just the two hottest days.
"We also import some £4 billion worth of food and drink from Spain and Portugal – half of which we simply can't grow in the UK.
"This includes over £400 million worth of citrus fruits and juices, more than a third of the sweet peppers and a quarter of the tomatoes we import. Not to mention more than £350m in wines and port."