President of Ireland Michael D Higgins will meet the King on Friday night ahead of becoming the first Irish head of state to attend a coronation.
Mr Higgins and his wife Sabina will be guests at a reception at Buckingham Palace on the eve of the coronation ceremony in London.
It will be the ninth occasion the two heads of state have met and continues a long-standing friendship between the two.
Mr and Mrs Higgins will then attend the coronation on Saturday at Westminster Abbey.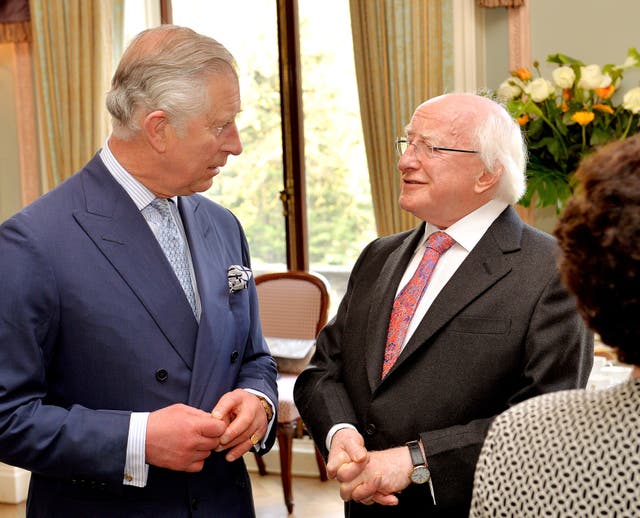 The gesture was to acknowledge the King's commitment to environmental sustainability.
The Irish premier, Taoiseach Leo Varadkar, is also expected to attend the coronation.
Political leaders from Northern Ireland have also been invited.
Among those who will attend is Sinn Fein vice president Michelle O'Neill in another demonstration of the markedly improved relations between the republican movement and the royal family since the peace process.