People faced "challenges" in casting their vote and some were turned away due to a lack of accepted ID, according to the elections watchdog.
John Pullinger, who chairs the Electoral Commission, said he witnessed people being stopped from voting and added there is a need to "get underneath" the issues that led to such a situation.
The commission will collect data and details from polling station staff, parties, campaigners, tellers and observers, Mr Pullinger said.
A survey of those who voted and those who did not will also be carried out, he added.
On Thursday, voters in local elections across England were required for the first time to show photo identification before collecting their ballot paper.
Passports, driving licences and blue badges are among the IDs permitted, as are the free certificates that could be applied for ahead of the vote.
But the move has been widely criticised, with concerns expressed of voter disenfranchisement.
Mr Pullinger told BBC Radio 4's Today programme: "Firstly we do need to gather data before we get a really proper picture of the impact of voter ID, but I was out and about yesterday and I saw people being turned away and we know some people were unable to cast their vote because they didn't have the right documents.
"Everyone who has the right to vote should be able to cast their vote and we need to get underneath the challenges that they have faced."
On whether to widen the number of accepted forms of ID, Mr Pullinger said: "Once we've done our assessment there'll be the chance for politicians to make a view as to whether something should be changed or not."
The requirement for voter ID was already in place in Northern Ireland and, from October, the condition will be extended to UK general elections as well.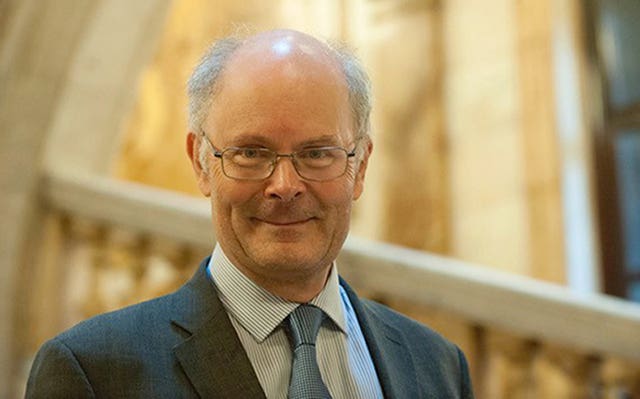 The political academic cited four pieces of data, including a sample of results indicating turnout is "only very slightly down" on 2019, 2021 and 2022.
He said there "doesn't seem to be any clear relationship" between the proportion of people who do not have a passport and falling turnout.
"The Labour Party are if anything doing better in wards where turnout fell more rather than where it fell less," he added.
In Maidstone, he said, evidence suggests 22 out of a total of 137 people who were initially turned away without the required ID did not return to cast their votes.
He told the PA news agency: "I will suggest to you the facts I have given you do not clearly provide evidence that would immediately make you jump to the conclusion that this has been something that has a) caused a major problem and b) has disadvantaged the Labour Party."
Northern Ireland Secretary Chris Heaton-Harris said the "big problems" critics warned of did not materialise, adding: "I think most people have just taken to it as you would expect them to."
He told Sky News: "It's a thoroughly good thing, it means that you can be completely sure that your elections are well tested and safe.
"And I don't think, actually, considering this is a relatively big change for our politics in England, that there's been any of the big problems that people warned might come from this."
The change was piloted regionally before the national rollout for Thursday's elections.
The policy is opposed by Labour, the Liberal Democrats and the Green Party whereas the Government argues the change is required to reduce electoral fraud.
Tom Brake, of Unlock Democracy, who is leading a coalition of groups against the policy including the Electoral Reform Society, said: "Reports from all over the country confirm our very worst fears of the impact of the disastrous policy which has been made worse by the shambolic way it has been introduced."
On Thursday, more than 8,000 council seats were being contested across 230 local authorities, while mayors were being selected in Bedford, Leicester, Mansfield and Middlesbrough.