The carcass of a 55ft (17m) fin whale has been removed from a popular tourist beach in an operation the council said was the biggest of its kind it has ever undertaken.
The 30-tonne animal got into difficulties in the sea at Bridlington, East Yorkshire, earlier this week and died on Tuesday.
On Friday, East Riding of Yorkshire Council said contractors had managed to move it off the beach in an "incredibly challenging and difficult operation".
The huge mammal became a macabre tourist attraction as people travelled for miles to see the carcass.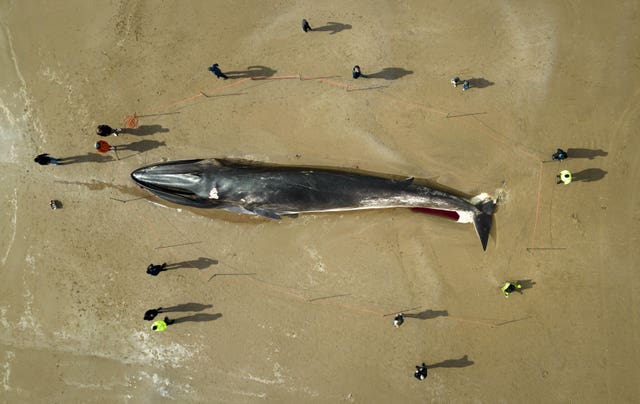 A council spokesman said on Friday: "We have now managed to move the whale's body off the beach and on to a truck, strapped it down and carried it up a slipway.
"It will now be covered over and moved away from Bridlington in the next few hours.
"We'd like to say a big thank you to our contractors and our council staff for doing an absolutely outstanding job over the past few days.
"This has been an incredibly challenging and difficult operation – the largest of its kind we've ever dealt with.
"This was a really sad incident for all involved. The whale was about 17 metres long and weighed around 25-30 tonnes.
"The body will now be taken away by our contractors to be disposed of."