There were touching similarities between Prince George and his grandfather enjoying the military flypast 70 years apart.
Images from Queen Elizabeth II's coronation in 1953 show a young Charles on the Buckingham Palace balcony pointing at the Royal Air Force flypast.
New images of Prince George show him enjoying the scaled-down flypast on the very same balcony.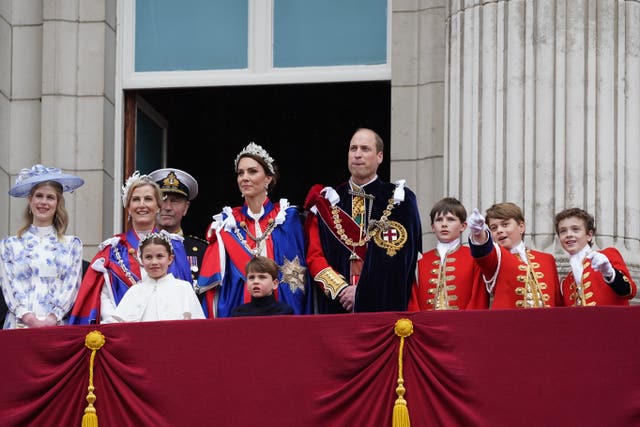 The young royal can be seen enjoying the flyover with one of the King's other Pages of Honour on the balcony.
Instead, helicopters from the three services and the Red Arrows took part in the display which lasted for around two-and-a-half minutes.