Church leaders from Scotland are to play their part in the coronation of the King on Saturday.
The Right Rev Dr Iain Greenshields will be representing the Church of Scotland, presenting Charles with his first gift, and the Most Rev Mark Strange, Primus of the Scottish Episcopal Church, will present the Sovereign's Sceptre with Cross to the Archbishop of Canterbury.
Dr Greenshields said it was a "great honour and privilege" to be representing the church during the "very special moment in history".
"I will play a part in service by presenting King Charles with a specially made Bible as his first gift, a tradition which has been part of every coronation since Mary II and William III in 1689," the moderator of the Church of Scotland's General Assembly said.
"Each year, the monarch appoints a Lord High Commissioner to represent them at the General Assembly in May and they read out a letter on their behalf before undertaking public engagements in their name through the week.
"Like his mother before him, King Charles is an ordinary member of the Church of Scotland while in Scotland and regularly attends Crathie Kirk near Balmoral Castle in Aberdeenshire while in residence.
"His Majesty also worships at Canisbay Parish Church in Caithness when he is staying at the Castle of Mey near John O'Groats."
After presenting the Sovereign's Sceptre with Cross to the Archbishop of Canterbury, at what is described as the most important and symbolic moment at the heart of the coronation service, the Archbishop will then place the Sceptre in the right hand of the King, just moments before he is crowned.
Mr Strange, Bishop of Moray, Ross and Caithness, has been invited to fulfil the role in honour of his service to the church and the wider Anglican Communion, as well as of his contribution to public life.
"Last year I was among those who gathered at Westminster Abbey to give thanks and bid farewell on the sombre occasion of the state funeral of Her Majesty the Queen," he said.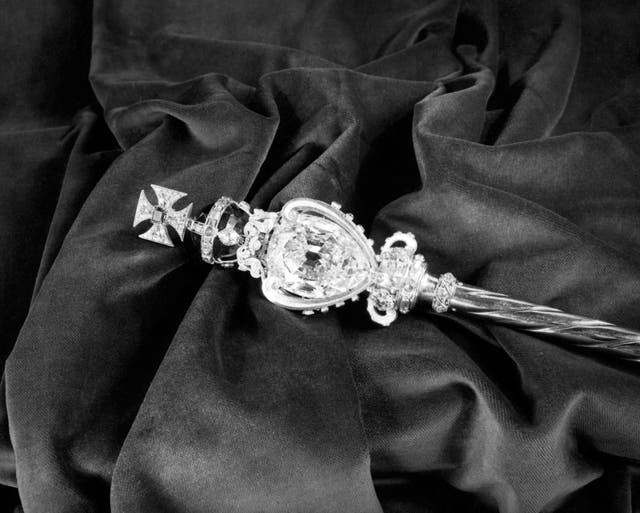 "I am especially grateful that the invitation acknowledges my service not just in Scotland but in the wider Anglican Communion and within civic society.
"To be recognised for these commitments, which are so important to the role of Primus, is deeply appreciated."
The Primus will also be part of the ecumenical leaders procession into the Abbey.
Another bishop of the Scottish Episcopal Church, the Rt Rev John Armes, Bishop of Edinburgh, has also been invited to attend the coronation as one of 13 people chosen to play historic ceremonial roles.
He will attend in his capacity as the ex-officio chair of the Walker Trustees, a role which incorporates the position of the Heritable Usher of the White Rod, a historic office of the Parliament of Scotland.