Rishi Sunak read from the Bible at the coronation service just days after a prominent historian claimed the Prime Minister has been "invisible" in the preparations for the event.
The Prime Minister, who is a Hindu, had a prominent role in Westminster Abbey with a reading from the Epistle to the Colossians.
Mr Sunak's reading included the lines: "For by him were all things created, that are in heaven, and that are in earth, visible and invisible, whether they be thrones, or dominions, or principalities, or powers: all things were created by him, and for him: and he is before all things, and by him all things consist."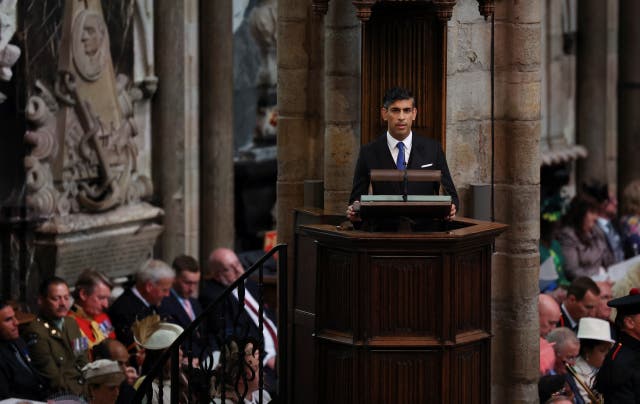 Asked to explain his comment, made as he criticised the Prime Minister for being "invisible" in preparations for the coronation, he said: "In terms of religion."
Dr Starkey later insisted his remarks on GB News were not racist, saying he was referring to the Prime Minister being a "typical international liberal" with no interest in British "values".