Thousands of people have marched through Glasgow in support of Scottish independence.
All Under One Banner – an organisation that campaigns for Scottish independence – told the crowd the estimated attendance was more than 20,000.
Marchers set off from Kelvingrove Park in the city's west end at around 11.30am – coinciding with the King's coronation ceremony – to a rally at Glasgow Green.
Former first minister Alex Salmond was among those due to address the crowd.
He was expected to say: "The independent Scotland we seek will be based on equality, not aristocracy, and on human talent and ability, not entitlement of birth.
"We are not looking backwards with Britain but forwards to a better Scotland."
Earlier in the week the Alba Party leader said Scottish police should have staged a "standoff" outside Edinburgh Castle to prevent the Stone of Destiny from being moved to London for the coronation.
He said such a move could have been used as a bargaining tool in the push for a second independence referendum.
The stone was taken to London last week to be used in the coronation, with First Minister Humza Yousaf attending a ceremony during which it was removed from its resting place at the castle.
The stone has been used to crown monarchs of Scotland – and later the UK – in a tradition dating back centuries.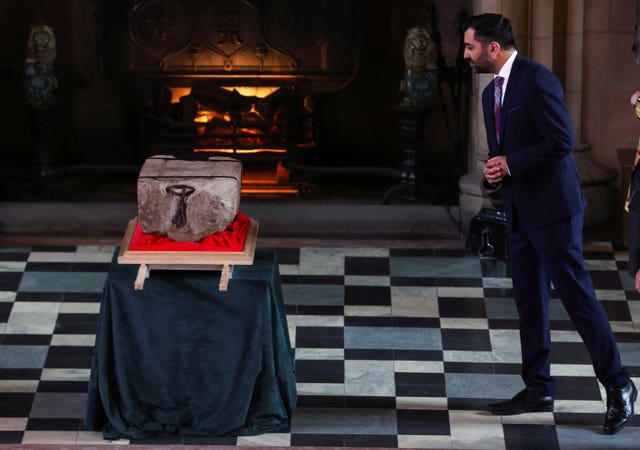 Our Republic, which campaigns for an elected head of state, will also stage a protest in Edinburgh.
The event on Calton Hill includes speeches from Scottish Government minister and Scottish Greens co-leader Lorna Slater, as well as SNP MP Tommy Sheppard and Green MSP Maggie Chapman.