Three people were stabbed to death in separate incidents in east London over a period of less than eight hours on the eve of the coronation.
A 16-year-old was ambushed as he left school and stabbed to death, while murder investigations were also started after the killings of an 18-year-old and a man in his late 20s, the Metropolitan Police said.
One senior police officer said his team was fully focused on the inquiry despite the "significant events" taking place in London on Saturday.
Four people have been arrested in connection with two of the stabbings, but detectives are still hunting the killers of the schoolboy, a pupil at Kelmscott school, Walthamstow.
A local said his attackers were waiting for him, and he died in the street at 4.39pm on Friday.
No arrests have been made, and head teacher Sam Jones said the attack marked the "darkest of days" for the school community.
"A Kelmscott student was tragically killed in a senseless knife attack," he said.
"Kelmscott is a large and tight-knit family and this loss will be felt for a long time to come.
"Hold those that you love close this evening. I know we will come together as a community and support one another through this."
Detective Chief Inspector Mark Rogers, who is leading the investigation, said the cause of death was a stab wound to the chest, and the boy's family were being supported by specially trained officers.
"This is a fast moving investigation and we are aware that this brutal attack took place near a school, and was witnessed by many bystanders and young people," he said.
"My thoughts are with them as they come to terms with seeing such an act of violence unfold and I would ask anyone with footage or images to do the right thing and send them into my team of detectives."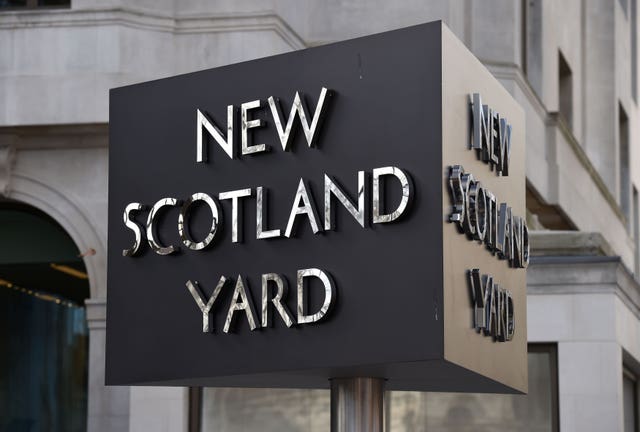 One business owner, who asked not to be named, said he saw one of the assailants get out of a white Hyundai shortly before the attack.
Another added: "He was a year 11 kid. There were three other kids older than him. They were waiting for him.
"They chased him. He ran and when he got to the tyre shop they stabbed him three times in the stomach and he bled to death."
The victim is the second 16-year-old killed in the area in recent years – Amaan Shakoor was shot in the head near the school in April 2018.
The family of Amaan, whose killer has never been found, offered a £50,000 reward for information earlier this year.
Detectives started a murder investigation after a teenager was stabbed to death after two groups were reported fighting with machetes near Dagenham Heath Tube station.
Police and the London Ambulance Service were called shortly before midnight on Friday and found an 18-year-old man with stab injuries, and he died at the scene despite the efforts of the emergency services.
A second man was taken to hospital with a stab injury, and a 20-year-old man was arrested on suspicion of murder and is in police custody.
Detective Chief Inspector James Shirley said: "My thoughts are with the young man's family and friends.
"I want to offer my full reassurances to them, and the wider community, that despite the significant events taking place in London today, the focus of my team is bringing the person or people responsible to justice.
"Our investigation is progressing at pace and I would thank everyone who has already spoken to officers. I would ask anyone who has not yet come forward to do so as a matter of urgency. I would also ask local residents to check dash cams and doorbell footage for anything out of the ordinary and share that with us as soon as possible."
Three people were arrested on suspicion of murder after a man was fatally stabbed at a residential property on Mare Street, Hackney.
Police were called at 11.07pm on Friday and found a man in his late 20s, who was declared dead at the scene.
Two men, one in his 40s and the other in his 50s – and one woman in her 50s, have been arrested on suspicion of murder.
They were taken to east London police stations where they remain for questioning, the Met said on Saturday.