Prince Louis stealing the show, a touching moment between the King and his eldest son and a wobbly crown were among the key moments of the day.
The crowning: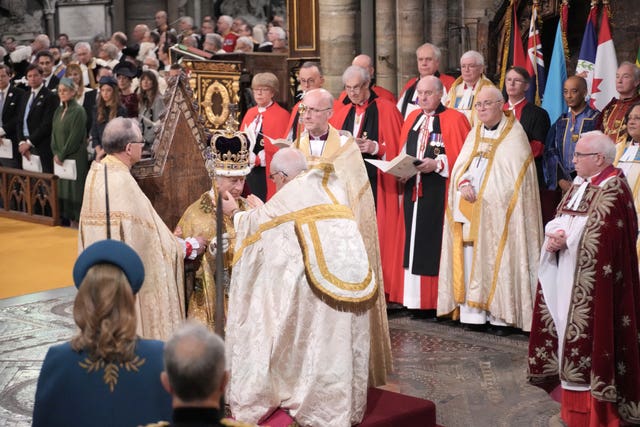 He placed it on the King's head firmly, before giving it a twist in an attempt to keep it on.
But after the twist failed to work he lifted the crown up again, before having another go at securing it in position.
After his second attempt the crown tipped forwards on the King's head.
Mr Welby then tilted it to the side before he was happy to remove his hands from the crown, leaning forward and carefully inspecting it before eventually retreating.
A little later, as the Queen was seen adjusting her hair around her face as her crown was placed on her head.
Louis steals the show: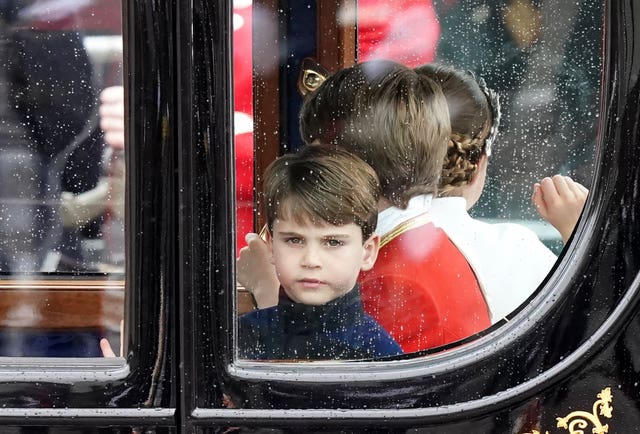 The young royal failed to stifle several yawns during the historic ceremony and at one point took a break away from the service before returning for the national anthem.
He also took the opportunity to point out interesting things to his sister, Charlotte, as they sat before the high altar.
As the service drew to a close, the royal children sang God Save The King as their grandfather walked past.
Five-year-old Louis held hands with Charlotte, eight, as they left the abbey.
Tender moment between King and heir: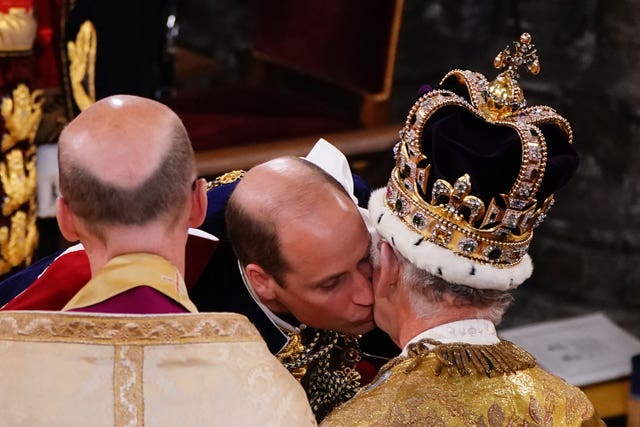 William appeared to avoid eye contact with his father through much of the homage.
He then kissed Charles on the cheek and the King was seen to say a few words to his elder son.
Penny and the sword: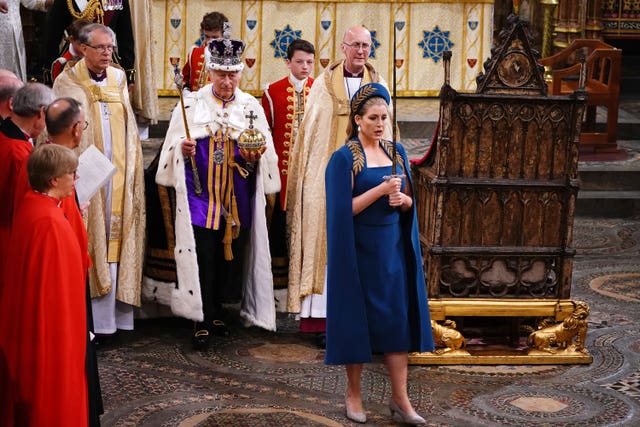 As Lord President of the Council she was responsible for bearing The Sword of State and presenting The Jewelled Sword of Offering to the King – the first time it has been carried and presented by a woman.
Dressed in a custom-made teal outfit with a matching cape and headband with gold feather embroidery, she held and carried the pieces for the majority of the service.
Speaking to The Times' Red Box Politics podcast ahead of the ceremony, Ms Mordaunt disclosed she had been "doing some press-ups" in preparation for her sword-carrying role.
Notable figures including a number of fellow MPs praised her, with Labour MP Emily Thornberry tweeting: "Got to say it, @PennyMordaunt looks damn fine! The sword bearer steals the show. #Coronation."
Waving to crowds from the balcony: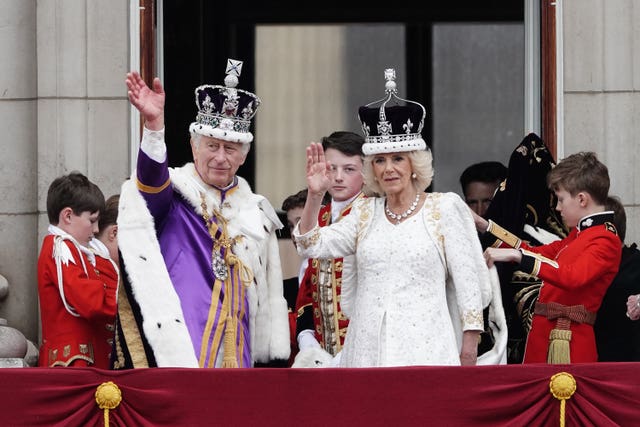 The sound of cheers swelled when the royals appeared on the balcony and shouts of "God save the King" could be heard.
There were even screams from the thousands of excited fans and the volume of the cheers turned up a notch when Charles and Camilla waved.
Louis once again stole the show, waving enthusiastically from the balcony.
And the excitement was not over when the royal family made their way back inside – as the sodden crowds started to disperse, the King and Queen came out for a second appearance.